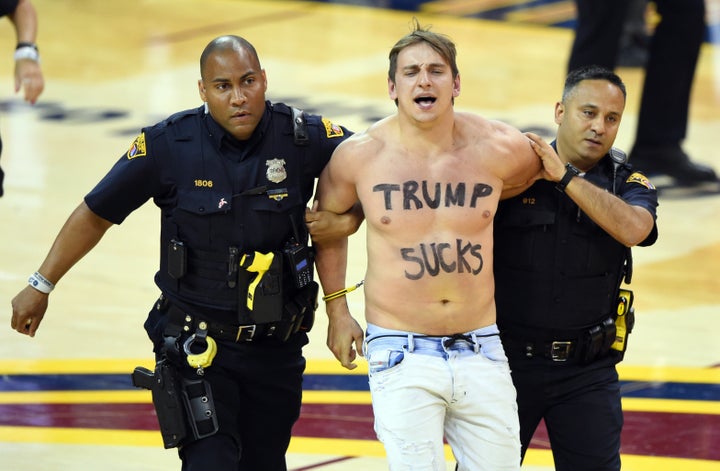 A man with "Trump Sucks" written on his bare chest was tackled and apprehended by police after he broke onto the court during Game 4 of the NBA Finals between the Golden State Warriors and Cleveland Cavaliers.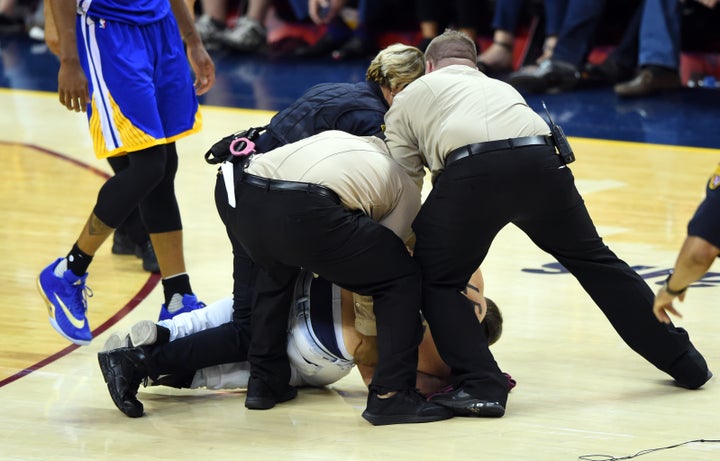 With "Lebron 4 Prez" written on his back, the man walked out onto the floor during the fourth quarter and was quickly swarmed by police. As he was being handcuffed and escorted out of Quicken Loans Arena, the announcer reminded fans why you don't go out on the court during an NBA game.
The man was identified as Vitaly Zdorovetskiy, 24, of California. He is a Youtube personality, whose stunt videos have a huge following. He was hit with two misdemeanor charges for entering the court: criminal trespass on a place of public amusement and resisting arrest.
Zdorovetskiy has done similar stunts before, including at the 2014 World Cup Finals.
The Warriors won Game 4 to bring them within one win of another NBA Championship. Zdorovetskiy, down one shirt, evened it up with a new pair of handcuffs.
UPDATE : 3:45 p.m. -- This article has been updated with the identity of the man, and charges being pressed against him.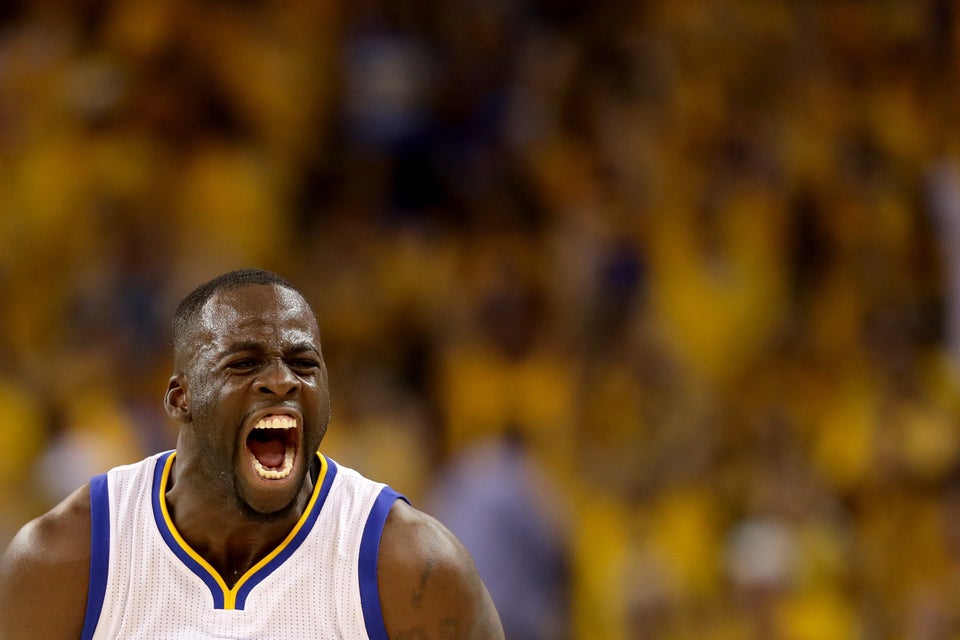 Epic Shots From The 2016 NBA Finals