President Donald Trump and first lady Melania Trump greeted cheerleaders as the couple hosted a Super Bowl watch party at Trump International Golf Club near West Palm Beach, Florida, on Sunday.
According to The Sun-Sentinel, the Florida Atlantic University marching band serenaded the president and first lady with tunes including "Hail to the Chief" and "Shut Up and Dance." The president then shook hands with the cheerleaders after they performed.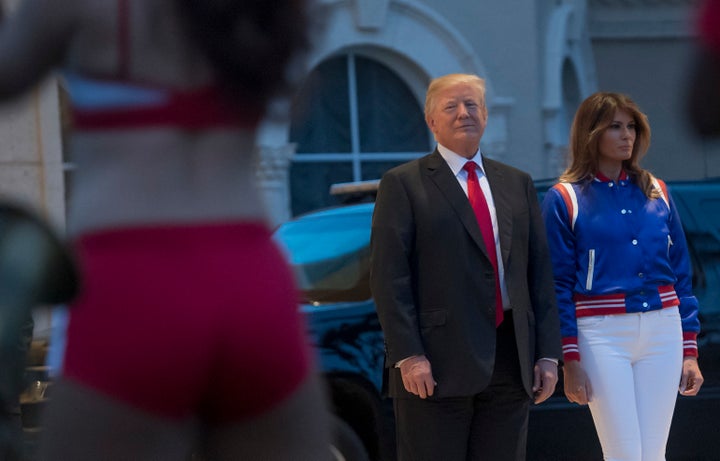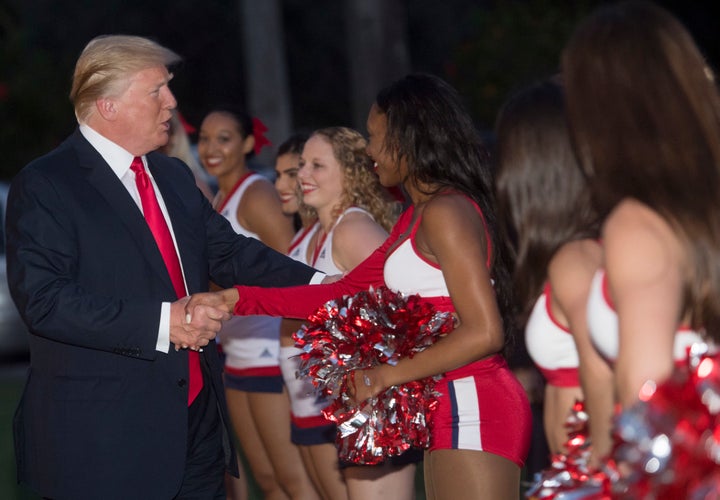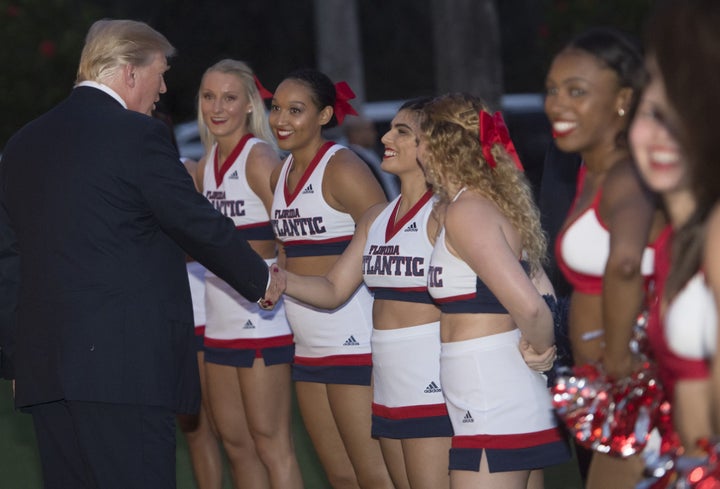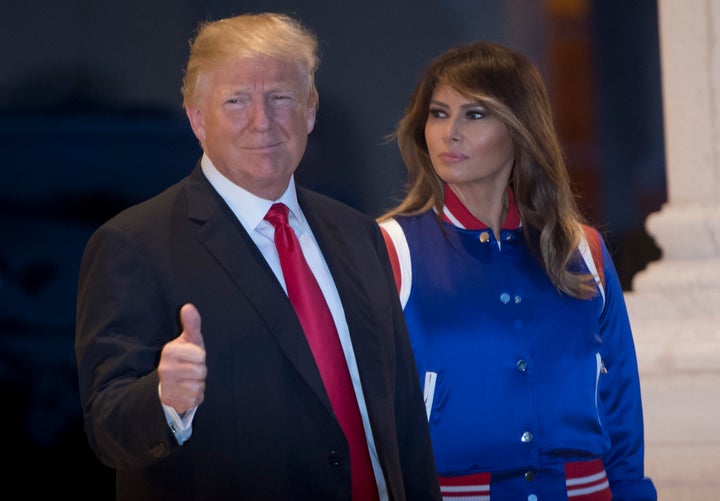 Earlier in the day, Trump sent out an official Super Bowl statement, in which he said "we proudly stand for the National Anthem" as we thank our servicemen and women, voicing his continued objection to NFL players who kneel during the Star-Spangled Banner to protest racial injustice and police brutality. The president previously encouraged fans to boycott the league over the protests, and said he'd "love to see one of these NFL owners, when somebody disrespects our flag, to say, 'Get that son of a bitch off the field right now, he's fired.'"
NBC, the network broadcasting the Super Bowl, said ahead of time it would be sure to show players who choose to kneel during the national anthem, though none of the Philadelphia Eagles or New England Patriots players ended up doing so.
Trump hosted a Super Bowl watch party from the same golf club last year, but left early when the Patriots were down 28-3 in the third quarter, missing the team's history-making comeback.
The Sun-Sentinel reported that the president was scheduled to return to Washington, D.C., at 9 p.m. EST on Sunday, before the game concludes.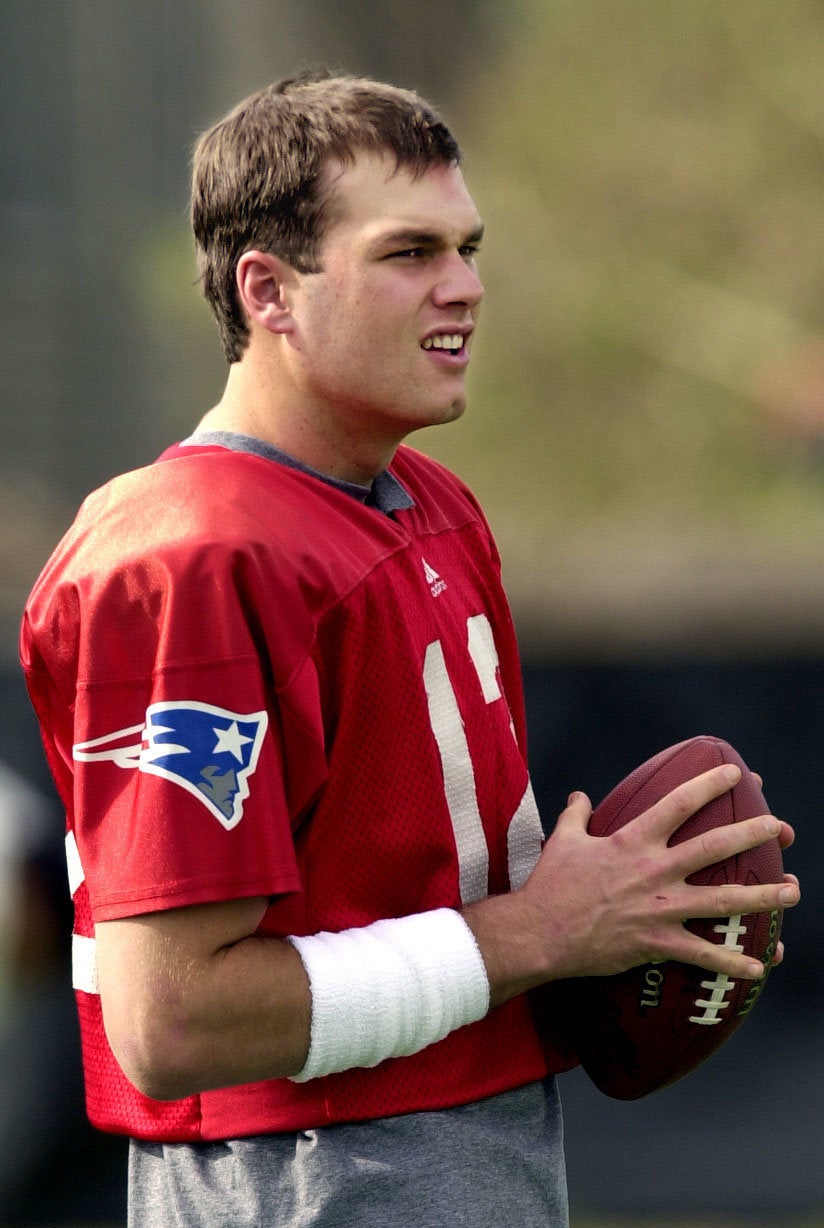 Tom Brady's Hair Through The Years