The sole defendant ordered held without bond in Donald Trump's sweeping 2020 election conspiracy case was also recently charged with assaulting an FBI agent.
Harrison Floyd, the former director of the group Black Voices for Trump, is one of 19 people ― including the former president ― who turned themselves in at the Fulton County Jail in Atlanta under suspicion of conspiring to overturn the 2020 presidential election.
Floyd, also known as Willie Lewis Floyd III, was booked Thursday on charges of conspiracy to solicit false statements and writing, influencing witnesses and violating the state's Racketeer Influenced and Corrupt Organizations Act.
All of the other defendants have posted bond. (Stephen Lee, an Illinois pastor, was the final defendant arrested and released Friday morning.) But Floyd remains jailed as of Friday afternoon due to not having a prearranged bond set like the others.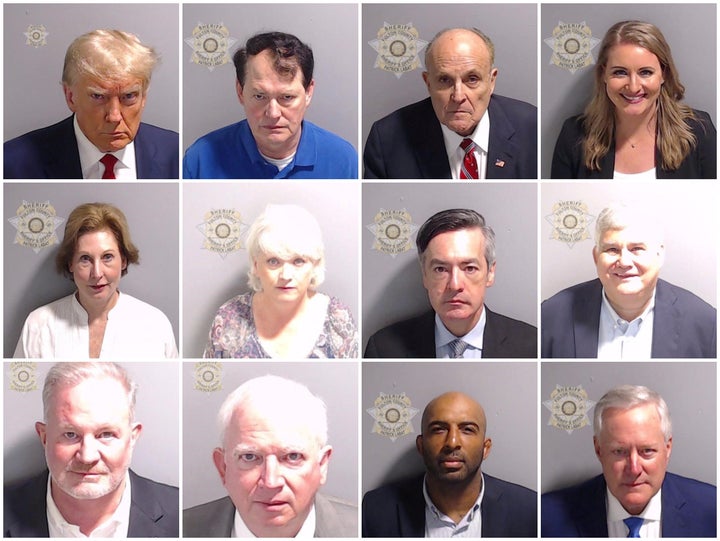 Floyd's court-listed attorney, Carlos Salvado, did not immediately respond to HuffPost's requests for comment Friday.
Floyd Was Recently Charged With Assaulting An FBI Agent
Six months ago, Floyd was separately accused of assaulting an FBI agent serving him a subpoena at his Maryland home. He was arrested on Feb. 23 and charged with simple assault on a federal officer.
According to a copy of a criminal complaint filed in May, two agents attempted to hand Floyd the subpoena in person as he was returning to his Rockville home. The agents said they first called Floyd, whom they knew to be a retired Marine and professional MMA fighter, and spoke with him over the phone in a recorded conversation. They introduced themselves as federal agents and said they needed to serve him a federal grand jury subpoena.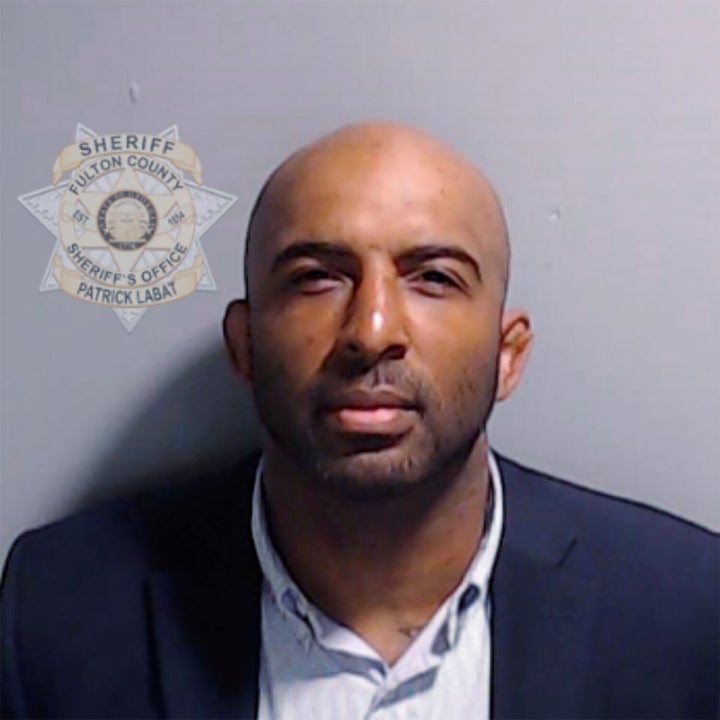 Though the subpoena's purpose was not disclosed in the complaint, special counsel Jack Smith's office was subpoenaing various people around this time for documents and testimony related to the Jan. 6, 2021, insurrection at the U.S. Capitol.
The FBI agents said Floyd refused to accept the subpoena while outside his apartment, and that he ignored one agent's display of their badge. An agent stuck the document in his front door as Floyd was closing it on them, according to the complaint.
As the agents started to exit down a staircase, they say, they heard Floyd yelling from behind them. He then allegedly rushed down the stairs at them screaming obscenities.
Floyd allegedly struck one of the two agents in the chest, knocking them backward while yelling in their face. He allegedly backed away after the second agent flashed the firearm secured at their waist.
"I haven't seen anything. You haven't given me anything. I don't know who the fuck you are," Floyd was alleged to have yelled after backing away and retreating toward his apartment.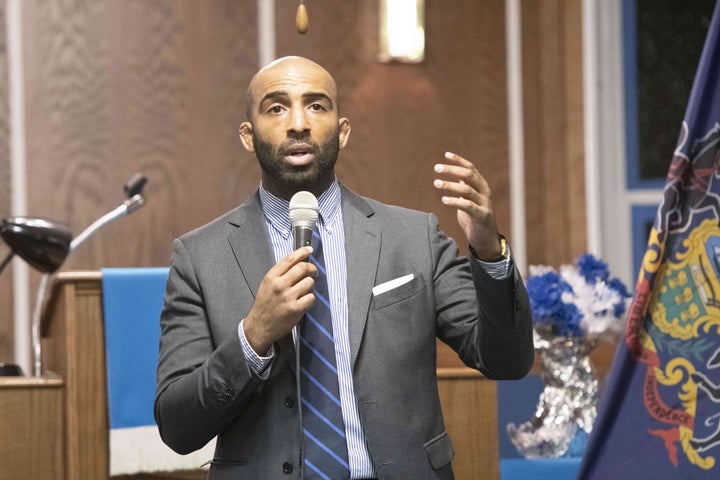 Floyd Allegedly Told 911 He 'Almost Went' For The Agent's Gun
The agents left and Floyd called 911 to report that two people, one of them armed, had "accosted him." He said the people followed him into his house, threatened him and threw things at him, according to the complaint.
"They were lucky I didn't have a gun on me, because I would have shot his fucking ass," Floyd told the 911 dispatcher.
When police officers arrived, Floyd said he felt like he'd been grabbed by his feet by the FBI agents as he was climbing the stairs to his apartment. He acknowledged the document left on the floor, and showed police officers a photo of the agents' business cards. He said the photo had been sent to him by his mother-in-law after the agents visited her first while trying to locate him.
"I don't know what that is, I'm not touching it. I'm not picking it up," Floyd said of the subpoena left on the ground, according to the complaint.
Floyd allegedly told the officers that he went back into his apartment to get a weapon from the kitchen because he had to "go fight two guys" and "make sure they don't come back." He said that when he saw the agent's firearm, he "almost went for it."
Both agents denied having touched Floyd, and said that an audio recording of their encounter with him supports this.
Floyd was arrested that evening and charged with second-degree assault. He was taken into custody at the Montgomery County Detention Center without incident and was subsequently released.
Floyd Is Accused Of Trying To Influence Former Poll Worker Ruby Freeman
Freeman's Georgia home was repeatedly visited by Trump's associates and a pro-Trump mob was set upon it, forcing her to live elsewhere for approximately two months, she testified earlier this year.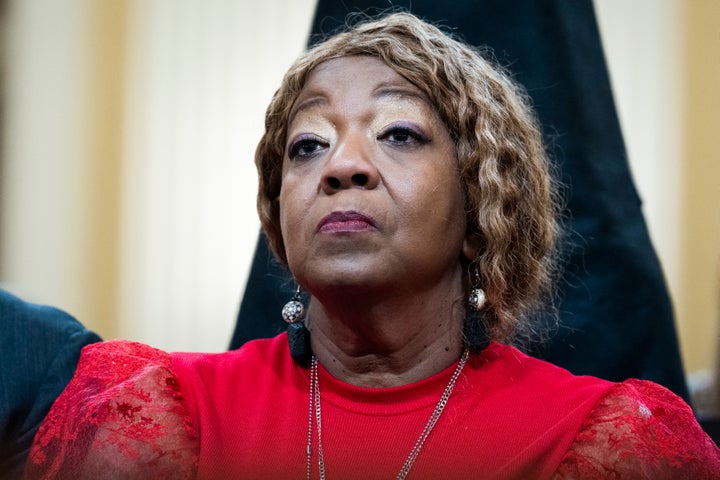 In addition to calling and texting Freeman, Floyd is accused in the indictment of recruiting a onetime publicist for the hip-hop artist Ye, formerly known as Kanye West, to visit Freeman at her home.
The publicist, Trevian Kutti, traveled from Chicago and met with Freeman at a local police precinct. Kutti warned Freeman that she needed protection and said she could help Freeman, according to police recordings and reports obtained by Reuters.
During their conversation, Kutti connected Freeman on the phone with Floyd, who was identified to her as "Harrison Ford." The pair again told Freeman that she needed protection and that they could help her, Freeman told Reuters.
Freeman said that Floyd and Kutti tried to get her to implicate herself in committing voter fraud on Election Day, and said that Kutti offered her legal assistance in exchange for her cooperation.
"If you don't tell everything," Freeman recalled Kutti allegedly saying, "you're going to jail."
Support HuffPost
The Stakes Have Never Been Higher
Popular in the Community