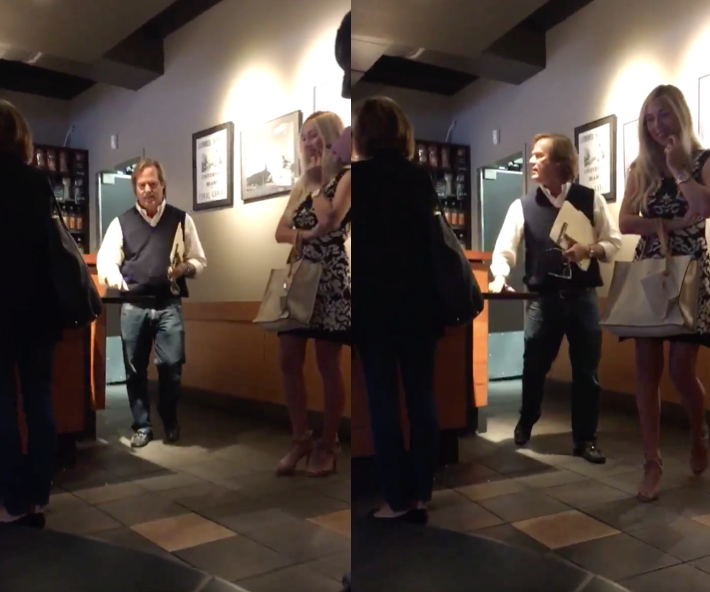 A South Florida man was filmed ranting at a Starbucks barista after he claims he was denied service for supporting Donald Trump.
In a video posted to Twitter on Wednesday, David Sanguesa, who is white, can be heard calling an African-American barista "trash" and "garbage" while accusing her of discriminating against him at the Miami cafe.
"Because I voted for Trump. Trump. You lost," he tells the unidentified employee before asking for his money back. "You're garbage. You're complete trash."
Starbucks customer Jorge de Cárdenas, who caught the explosive scene on his cell phone, told The Huffington Post that Sanguesa claimed "white discrimination" shortly before he started filming.
"I was racially discriminated against," he insisted, vowing to sue the coffee company.
Sanguesa, speaking to HuffPost, apologized for his actions but accused the barista of holding a grudge against him after he began holding Trump campaign meets at the Coral Gables location that he's visited for 12 years.
"Her face was the face of death yesterday. It was evil," he said of the barista's supposed attitude toward him.
Asked whether she had said anything that would support his beliefs that she's anti-Trump, he said: "It's just from personal experience. She's never been kind to me or my group."
Sanguesa said he finally exploded after he and a real estate broker waited 25 minutes Wednesday for coffee that he said never came.
"I paid for the coffee and I never was served," he insisted. "She said, 'I'll get to you when I feel like it.'"
In the near two-minute video, below, Sanguesa verbally attacks the woman and nearly comes to blows with another man who stands up to defend the barista. That man tells Sanguesa that he doesn't know what happened, but that no one should be spoken to that way.
"I want to punch you out," Sanguesa is heard calling to the man after the man turns his back to him.
A manager at the Starbucks where the incident took place declined to comment when reached by HuffPost. A spokesman for the company said they are working to understand what transpired.
"Embracing diversity and treating each other with respect and dignity is core to Starbucks values and something our partners take great pride in showing," he said in a statement. "We are committed to providing an inclusive, supportive and safe work environment for everyone."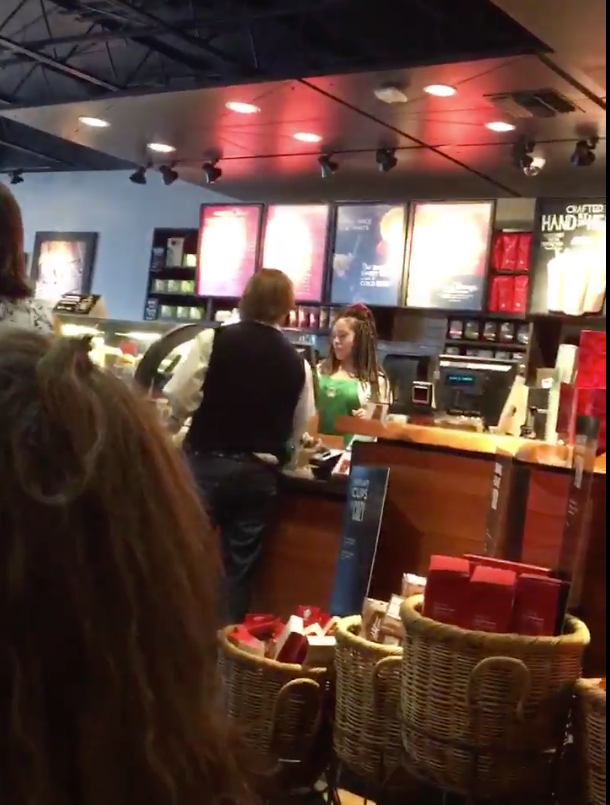 According to the Miami Herald's report, Sanguesa is a frequent writer to the paper, and over the years has voiced anger against President Barack Obama, women and Cuban-Americans.
"I hate Cubans ... all pieces of s*** ... including Jose Fernandez," he reportedly said in one email to the paper, responding to a story on the death of the Cuban-born Miami Marlins pitcher.
Sanguesa reportedly has also had run-ins with South Miami police, and in 2014 was arrested for a domestic dispute. The case was later dropped, the Herald reported.
Though Sanguesa's opinions appear clear, whether he received his coffee at an unusually slow pace is not. De Cárdenas, who filmed the spectacle and said he initially thought Sanguesa was being facetious, declined to say whether he believed the barista deliberately took her time serving Sanguesa.
"I can confirm he was there before I was and I received my coffee before him," he told HuffPost. "I received an espresso pretty quickly."
He added that the barista "was entirely polite, all things considered."
Have you been a victim of an act of harassment or discrimination? If so, we encourage you to report the incident to local authorities, and to send us an email about it at: trackinghate@huffingtonpost.com.
Before You Go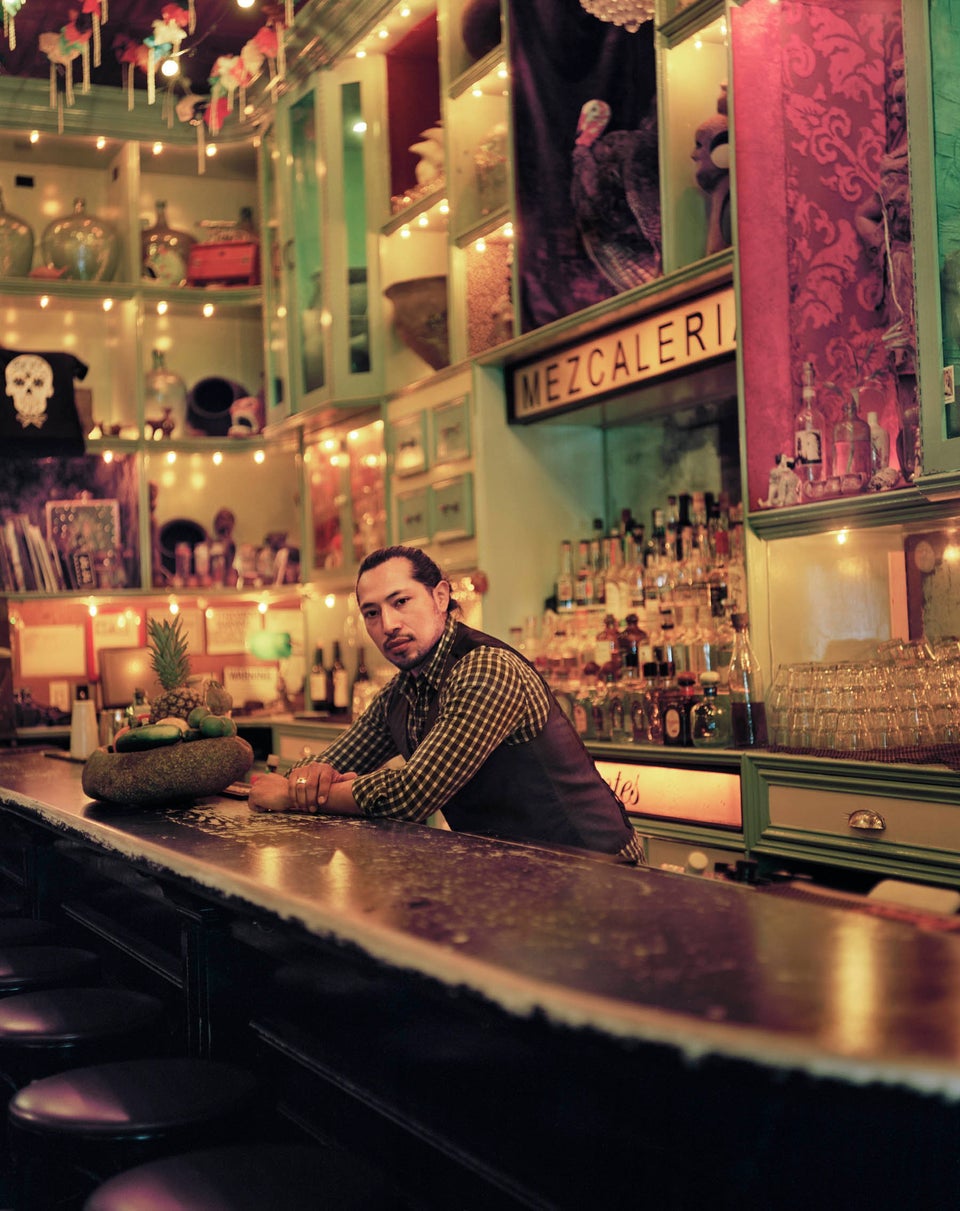 6 Mexicans Defy Hateful Stereotypes In Powerful Photo Series
Popular in the Community