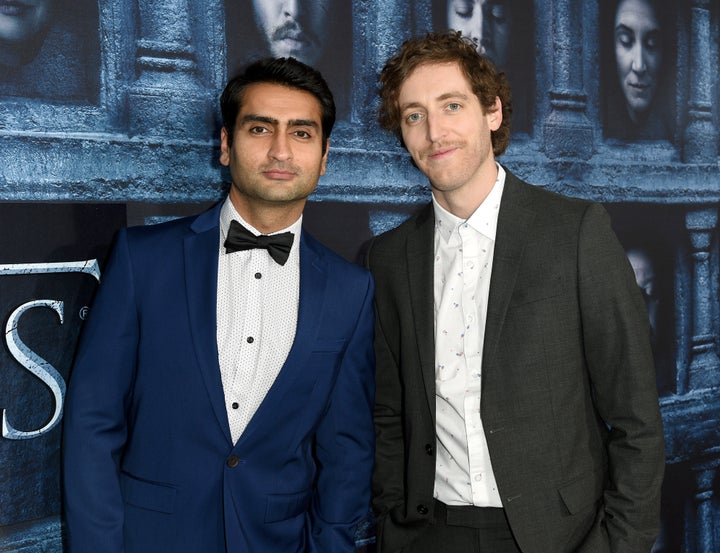 "Silicon Valley" stars Kumail Nanjiani and Thomas Middleditch came face to face with Trump's America Friday night when two internet trolls apparently accosted them IRL in a bar.
Nanjiani recounted the incident in a series of tweets on Saturday that will resonate with those who've already experienced the consequences of Trump's victory. The Pakistani-American comedian was luckily spared from a violent altercation― the two individuals were promptly removed from the bar ― but he notes that someone without his protection or privilege might not have been so lucky.
"Cuck," for those who haven't had the pleasure of engaging with a passionate Trump supporter, is a not so friendly alt-right term to describe liberals or anyone who's anti-Trump that's been popularized during his campaign. The term is short for "cuckservative" and originates from the word "cuckold," which refers to a man whose wife has cheated on him.
Middleditch corroborated Nanjiani's account on Twitter, explaining that the altercation took place in Silver Lake, an area he described as "gentrification central," and that he's never experienced this kind of hate before.
It's going to be a long four years.
The Huffington Post has reached out to Nanjiani's and Middleditch's representatives and will update the post accordingly.
Before You Go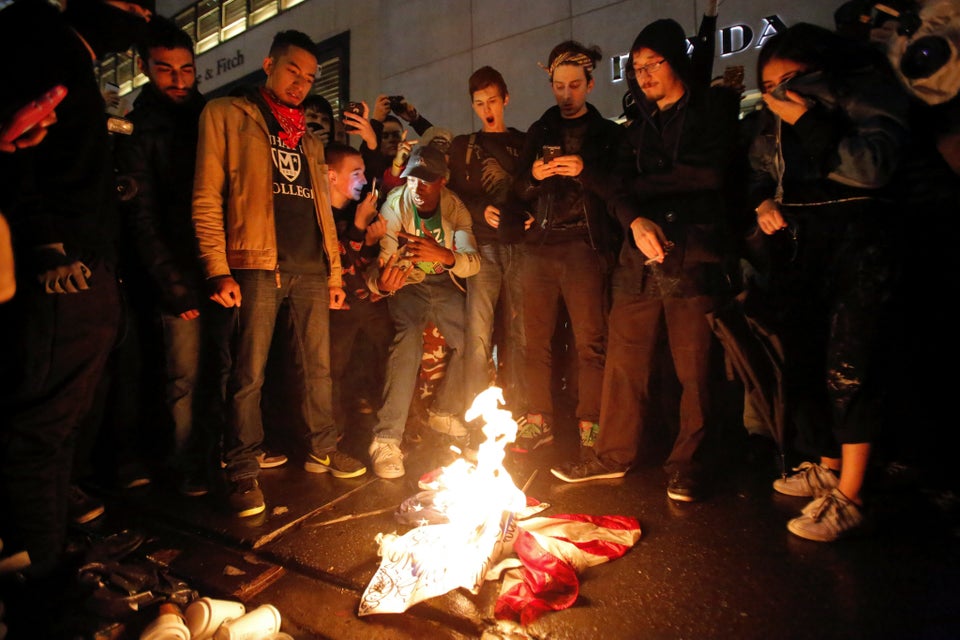 Donald Trump Win Sparks Protests Nationwide
Popular in the Community