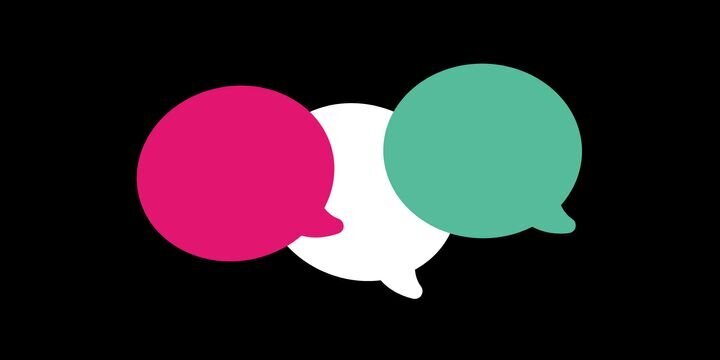 Every week, HuffPost editors read your comments on our top stories and highlight those that cut through the noise and make us think, help us see things from a different perspective, start conversations or even change our minds. 
For a chance to be featured here, participate in the comments by clicking the gray speech bubble to the left, next to the social share icons, which will open up the comments panel.
Comments have been edited for clarity, spelling, punctuation and length.
"I love this statement "We're gonna have to see about a peaceful transfer of power." No trump, there is no 'seeing about a peaceful transfer of power.'  There will be and you will not be the one who makes that decision either.  Trump has never understood how our Democracy works."

— Lisa Hoffman

"So he really doesn't believe in 'law and order'?  Well, the American people do and we will be happy to make sure there is no doubt."

— Amanda Anderson
"What does it mean? It means that a big, Republican government is trying to restrict a woman's freedom, her right to privacy and her right to make her own personal health care decisions. This is no one's business but the woman's. No one's. Republicans are all about taking away our freedom and controlling women."

— Rio Dellagrande

"She should respect settled case law. That's the basis for the legal system. Attempting to change it because of religious beliefs would fly in the face of the basics of how the system works."

— Jeffy Haggarty
"Nobody who believes they have a chance of winning an honest & fair election starts claiming ′it's rigged!′  2 months before the election."

— B Bryan

"All our elected office holders have taken a pledge to uphold and defend the constitution.  It is well past time to start enforcing the failure to do so."

— Sharon Heighes
"Even if there was an audit it didn't matter.  The IRS sent out a statement that an audit didn't prevent someone from releasing their taxes."

— Sarah Stone

"It has never been more apparent That our judicial system needs a complete overhaul. When people like Trump can ignore subpoenas without recourse, play games to tie up the courts at the expense of taxpayers, it is broken. There is no justice and we need to fix it."

— Irene Ryding
Calling all HuffPost superfans!
Sign up for membership to become a founding member and help shape HuffPost's next chapter