Is there a job worse than being a surrogate for Republican presidential nominee Donald Trump?
Trevor Noah doesn't think so.
On Monday's episode of Comedy Central's "The Daily Show, Noah expressed heartfelt sympathy for the people whose job is to defend Trump's often-contradictory positions.
"I really feel sorry for ... all of Donald Trump's surrogates because that has to be the hardest job in the world ― even harder than being a DJ at a bar mitzvah."
As Noah points out, a surrogate's job is to defend anything said by the candidate, even if that candidate is Trump insisting that he seriously thinks Obama is the founder of ISIS on one day, and then claiming he was being sarcastic a few days later.
That caused such confusion for his surrogates that when Trump spokesman Katrina Pierson was asked if her boss really meant his allegation, she was forced to say, "Yes and no."
"That's exactly what America needs in a president," Noah said. "A man so all over the place [that] even the people who are hired as communication specialists are now basically the shrugging emoji."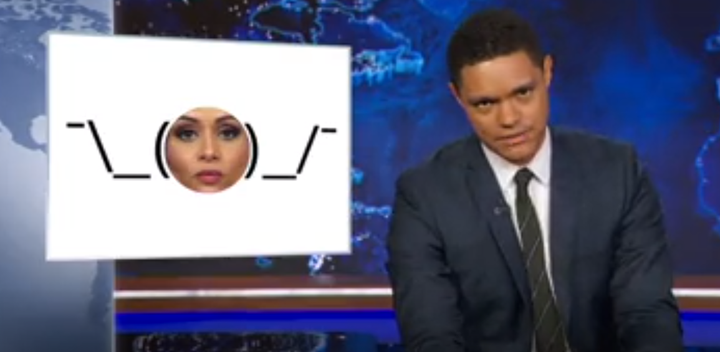 Editor's note: Donald Trump regularly incites political violence and is a serial liar, rampant xenophobe, racist, misogynist and birther who has repeatedly pledged to ban all Muslims — 1.6 billion members of an entire religion — from entering the U.S.
REAL LIFE. REAL NEWS. REAL VOICES.
Help us tell more of the stories that matter from voices that too often remain unheard.
BEFORE YOU GO
PHOTO GALLERY
Here Are Enthusiastic Trump Campaign Slogans Using Real Republican Quotes