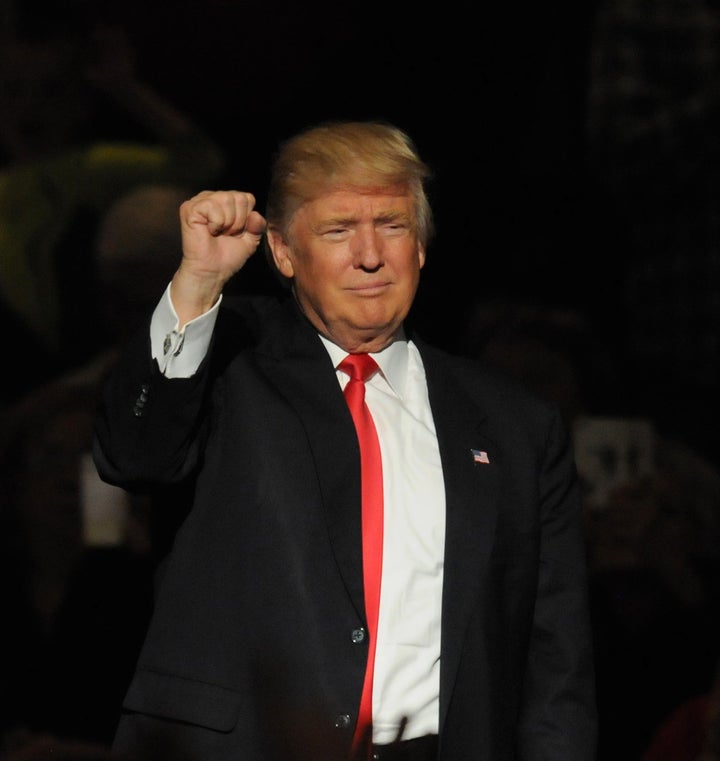 If the fifth stage in the grieving process ― which, by the way, is far from universally accurate ― is acceptance, the sixth, for Never Trumpers, might be mobilization. If your fears have been realized, what do you do?
Apparently, book publishers are swooping in to provide the answer. Yesterday, Publisher's Weekly wrote about three titles being released in January that are aimed at providing guidance for those who struggle to cope with Trump's upcoming inauguration.
Two of the three books are essay collections. What We Do Now: Standing Up for Your Values in Trump's America will feature writing from the likes of Bernie Sanders and Elizabeth Warren; Radical Hope will compile heartening takes on the power of optimism and activism. The third title, The Trump Survival Guide, sounds like a jokey stocking stuffer but will actually feature practical advice.
All three titles were, of course, conceived after election night, making the turnaround time for their respective publishers ― Melville House, Vintage and Dey Street ― much quicker than usual.
But, rushing out timely titles isn't unheard of. The Guardian points out that "a handful of books have been revised and rushed out in the runup to Christmas, to meet demand for information in the wake of the Brexit vote." A reissue of the book Glory & Bollocks: The Truth Behind 10 Defining Events in British History has been revised by its publisher, Oneworld, with an added chapter on Brexit.
Both U.K. and U.S. publishers have already responded to Trump's candidacy and election with less-serious books, too. In July, Michael Ian Black released a jokey riff on children's literature, A Child's First Book of Trump, published by Simon & Schuster; next week, Bard of the Deal: The Poetry of Donald Trump, a goofy parody, will come out from HarperCollins.
For more earnest analyses, more time is needed. After an election cycle fueled by regional divides and fake news shared on social media, it's heartening to see publishers contributing much-needed, deliberately arranged collections to the conversation. One hopes it's not too little, too late.
REAL LIFE. REAL NEWS. REAL VOICES.
Help us tell more of the stories that matter from voices that too often remain unheard.
BEFORE YOU GO
PHOTO GALLERY
Kids Across America Send Letters To Donald Trump