A reported chemical attack this weekend has once again thrust into view the Syrian government's continued assault on civilians. But while President Donald Trump has condemned the attack, he's the one responsible for denying a safe haven in the United States to the Syrian refugees most in need.
Ahead of a Cabinet meeting on Monday, Trump used the word "atrocious" to describe the attack near Damascus that left at least 49 people dead, and said his administration will be making a decision on how to respond within the next 24 to 48 hours.
"If it's the Russians, if it's Syria, if it's Iran, if it's all of them together, we'll figure it out," he said, referring to parties he believes may have had a role in the attack. "We cannot allow atrocities like that. ... Everybody's going to pay a price."
A similar chemical attack one year ago similarly incensed Trump, prompting him to order a military strike against Syrian President Bashar Assad's regime.
His outrage doesn't erase the fact that more than 5.6 million Syrians are now registered as refugees. The vast majority are languishing in camps or informal settlements in neighboring countries like Turkey, where more than 3.5 million Syrian refugees are living, and Lebanon, which hosts almost 1 million.
The U.S. has historically been the global leader in legal pathways to refugee resettlement. Atrocities in Syria prompted President Barack Obama during his last year in office to increase the U.S. refugee resettlement cap from 70,000 per fiscal year to 110,000.
Although Trump's latest iteration of a travel ban is still under court review, he capped the refugee resettlement quota at 45,000 in October, the lowest in U.S. history. So far this year, the U.S. has resettled 10,876 refugees, according to State Department data. Only 44 of them are Syrian. At this time last year, four times as many refugees had been resettled, 5,935 of whom were Syrian.
"They don't really have other options for safety," said Jen Smyers, the director of policy and advocacy for Church World Service's immigration and refugee program.
This story has been updated to include Trump's comments on Monday.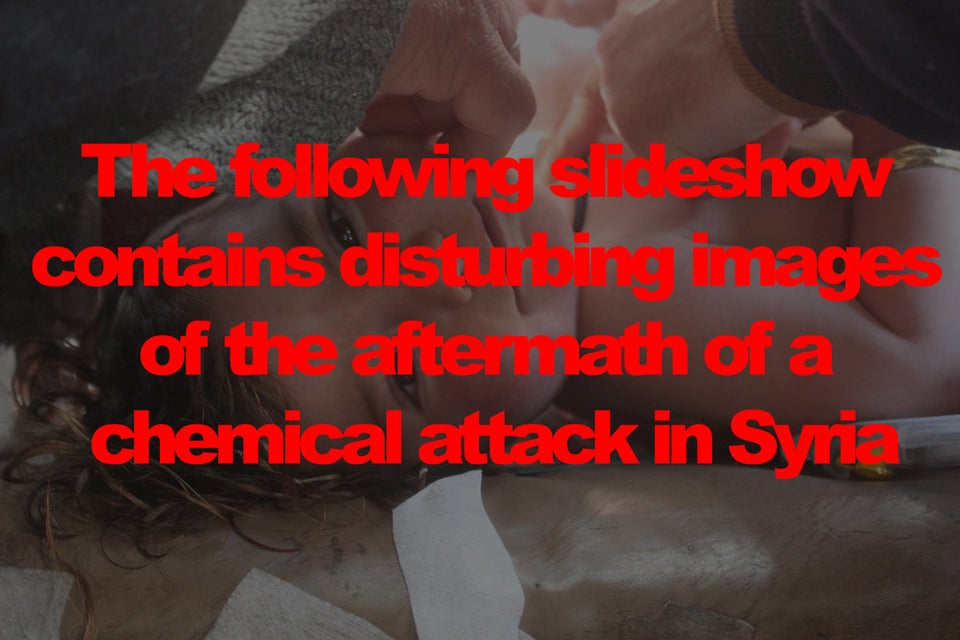 Dozens Dead After Gas Attack In Rebel-Held Syrian Town
Popular in the Community