United Nations Ambassador Nikki Haley on Sunday struggled to justify the hypocrisy between President Donald Trump's claimed humanitarian reason for Syrian airstrikes, and his opposition to admitting Syrian refugees, many of whom are children.
Haley, asked to reconcile Trump's vehement opposition to refugees with his explanation that he ordered last week's attack after seeing pictures of "beautiful babies" killed in a chemical bombing, talked about the president's call for "extreme vetting" of refugees.
"What this president has done is said, 'Prove to me that you are vetting these people properly. And if you are vetting them properly, then we will resume where we are. But until then, you have to prove to me that these people are being vetted in a way that we're not putting American citizens at risk,'" Haley told NBC's Chuck Todd.
"And so what he did was, I think, that there were those countries that we knew that there were problems, that we couldn't vet. And that's key," she continued. "You can't vet. You don't know who you're letting in. You don't know if there's any sort of bad intentions there. And so what you're seeing is the president's being very cautious with that."
On CNN's "State of the Union," Haley praised Trump's "compassionate" military response to the chemical attack, but couldn't explain why his compassion doesn't apply to refugee children.
"Certainly you don't think Syrian children pose a risk to the American people," host Jake Tapper said.
"Well, Syrian children have to come with Syrian adults. And you don't know. It's hard to know based on the vetting process," Haley answered. "And that's unfortunate that we can't find that out. But hopefully we'll get to the point that we can."
Trump, as president and as a candidate for office, has been fearmongering about refugees ― especially those displaced by Syria's civil war ― and has spread lies about their supposed danger. Trump has signed two executive orders halting refugee resettlement in the U.S. from countries that include Syria. Both have been stalled by court challenges.
Before You Go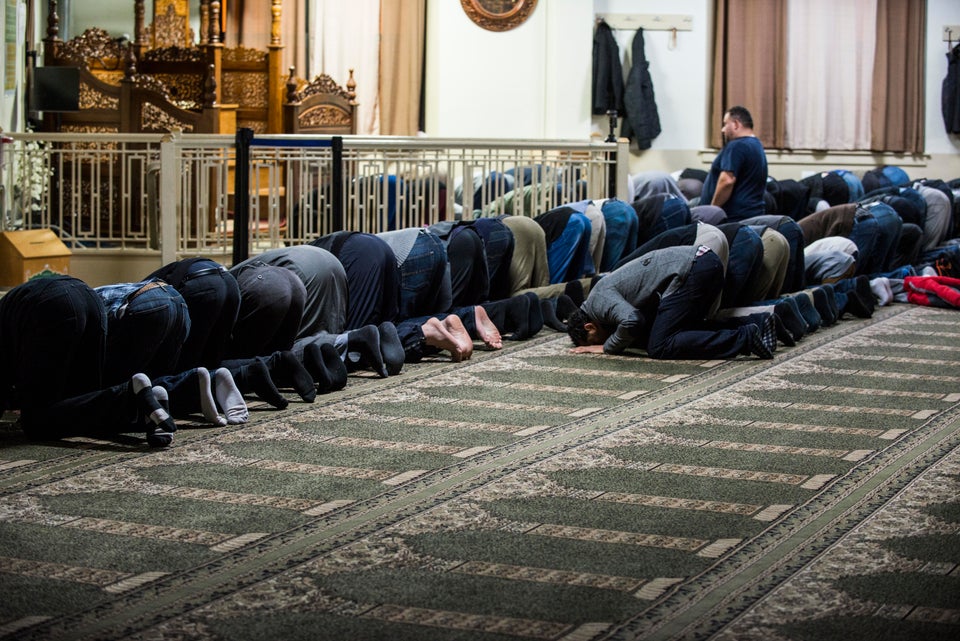 Syrian Refugees Resettled in New Jersey Meet For The First Time
Popular in the Community