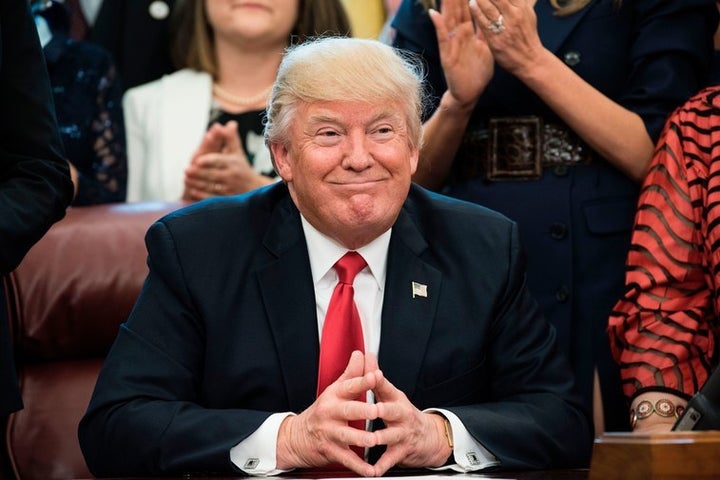 Senate and House Republicans are trying to draft tax reform that would satisfy Donald Trump's call for the "biggest cuts ever in the history of the country." Many of their proposals would actually either raise state taxes in "Blue" or Democrat-leaning states, or force huge cutbacks in social services and education funding.
Under current tax law people completing the federal long-form, an estimated 22 percent of tax filers, can deduct state and local taxes (also known as SALT) from their federal income tax bill. The Republican leadership proposes eliminating the state and local tax deduction. Representative Nancy Pelosi, Democrat from California, called this "an insidious effort to raise taxes on middle class families."
A large number of long-form filers who take this tax deduction come from just seven states, California, Connecticut, Illinois, Maryland, Massachusetts, New Jersey, and New York, that all voted against Trump in 2016. The state and local tax deduction allows states and communities to raise funds to pay for things like police, schools, and hospitals without overburdening residents.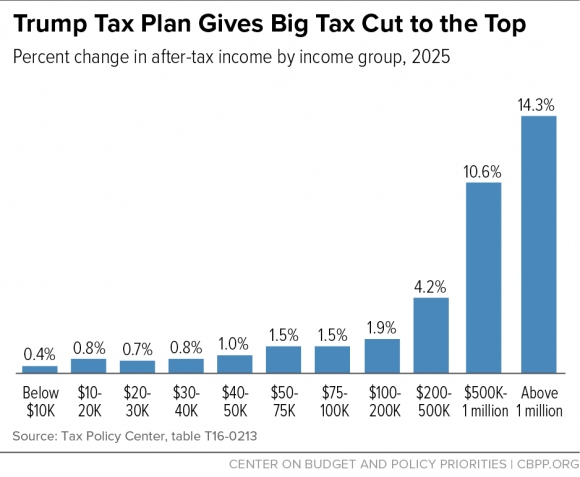 Even some Republicans from these states oppose the plan. Representative Peter King, Republican from Long Island, New York, complained "They're asking us to vote on the budget for a tax bill they haven't shown us on a promise that somehow it's going to be fair, even though they're talking about knocking out SALT. I don't see how anyone from those districts can vote for the budget under that, even if they promise us something."
According to the Tax Foundation, in 2012 the state and local tax burden in Mississippi was 8.6%. It ranked as the 41st lowest tax rate in the country. Louisiana, at 7.6%, ranked 45th. New York was the highest taxed state followed by Connecticut and New Jersey.
The Wall Street Journal, hardly a left-leaning publication, reports that states get what they tax for. Mississippi ranks 49th in the United States in education. Its per pupil spending is 13th lowest and its high school graduation rate is 4th lowest. Its advanced placement test scores are dreadful, 25 percent lower than the national average. Louisiana ranks 45th in the nation. It spends a little more on schools, but its high school graduation rate is one of the lowest in the country. Less than 30 percent of fourth graders and fewer than 18 percent of eighth graders in Louisiana are considered proficient in math.
Health care in Mississippi and Louisiana states is equally dismal. According to a report in USA Today, Mississippi has the highest poverty rate in the United States, is tied for the worst obesity rate, and has the lowest life expectancy in the country. Louisiana, ranks just behind Mississippi in these depressing categories. It has the third highest poverty rate in the United States, one-third of its population is obese, and life expectancy ranks fourth from the bottom.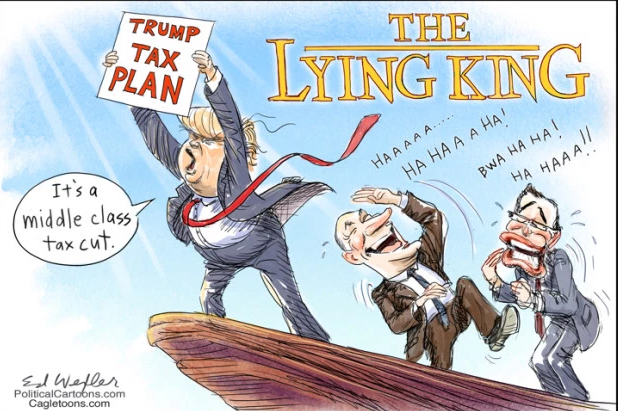 Turns out the Trump and Republican tax cuts may really be punishments for states that vote Democrat. They could bring state services in California, Connecticut, Illinois, Maryland, Massachusetts, New Jersey, and New York down to the levels of Mississippi, Louisiana, and other rightwing Republican states. Trump calls the estate tax on the wealthy a "death tax." This proposal is the real death tax.
Calling all HuffPost superfans!
Sign up for membership to become a founding member and help shape HuffPost's next chapter