Treasury Secretary Steve Mnuchin on Thursday argued that President Donald Trump's proposed tax plan would benefit the middle class ― but he wouldn't say definitively whether middle-class Americans would pay more or less under the plan.
"This is about middle-income tax cuts," the secretary told ABC's George Stephanopoulos. "Although we're not releasing the specific numbers, this is about creating economic effects and tax cuts for the middle class."
But when asked if he could ensure that the middle class would not pay more under the plan, Mnuchin would not say, claiming the details were "very complicated."
"I can't make any guarantees until this is done and on the president's desk," he said. But he added that "this is our number one objective."
"In my plan, they're going down, but by the time it's negotiated, they'll go up," Mnuchin said. "That's the objective, and we'll see where we get from here."
Trump's tax plan includes changes such as cutting the corporate tax rate in half, eliminating inheritance taxes for rich heirs and heiresses, and lowering the tax rate for stocks and investments, all of which would help the wealthy.
But Mnuchin, a former Goldman Sachs executive, dismissed those concerns, claiming again, without evidence, that the plan would help the little guy.
"Let me say, this isn't about President Trump's tax returns," Mnuchin said. "This is about the American public's tax returns. This is about creating economic effects for small and medium-sized businesses and making sure they have the same opportunities as large corporations."
UPDATE: 2 p.m. ― In his daily briefing Thursday afternoon, White House press secretary Sean Spicer tried to convince reporters that people in the middle class should nevertheless be very excited about Trump's tax plan.
"I think everyone in the middle class should know that this president's plan is going to make sure that they have more in their pocket," Spicer said. "The position of the White House is that the goal of this president's tax plan is to provide them and lower-income people with more money in their pocket and a tax cut, yes."
Amanda Terkel contributed reporting.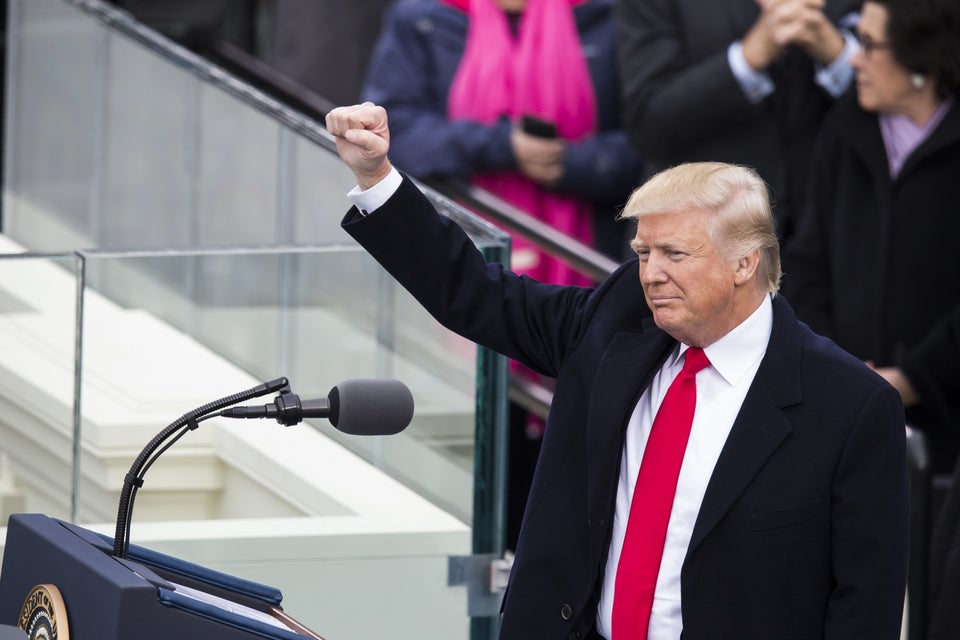 Best Photos From Trump's First 100 Days
Popular in the Community