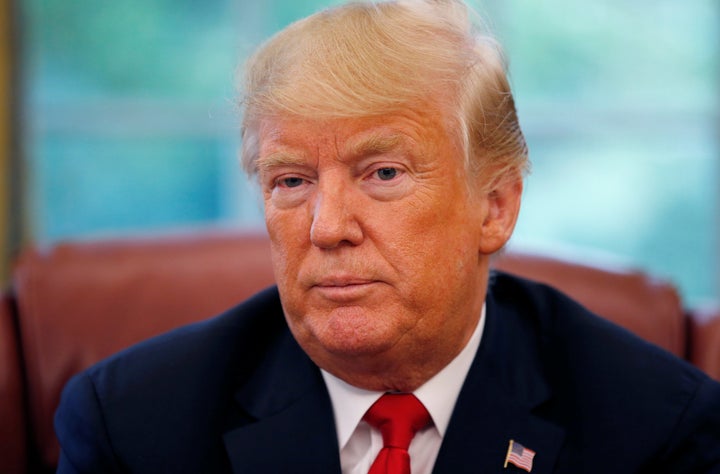 On the same day, Paul Manafort, Trump's former campaign chairman, was convicted on eight counts, including five tax fraud charges.
Trump, meanwhile, still hasn't released his tax returns. Every president since Richard Nixon has done so, although Gerald Ford made public a summary of his taxes rather than the actual forms.
On Wednesday, he tweeted how unfair it was that Manafort was facing repercussions for a "12 year old tax case." He seemed awfully adamant that authorities shouldn't go after such old tax crimes. Interesting.
For years, Trump has made up excuses about why he can't show the public his financial information. In 2011, when he was pushing conspiracy theories about President Barack Obama's birthplace, he said, "Maybe I'm going to do the tax returns when Obama does his birth certificate."
In January 2016, he said that even though he had "very big returns," he would "absolutely" release his information to the public once he had everything "all approved and very beautiful."
But eventually, his campaign settled on the excuse that he can't release his returns because he's being audited.
The IRS does automatically audit the returns of both the president and the vice president under reforms instituted in the Watergate era. But the IRS has said "nothing prevents individuals from sharing their own tax information" ― including being under audit.
In other words, Trump is free to release his returns at any time. Hmm -- wonder why he won't.
Popular in the Community