The petition, which closed Sunday, asks the federal government to "immediately release Donald Trump's full tax returns, with all information needed to verify emoluments clause compliance."
"The unprecedented economic conflicts of this administration need to be visible to the American people, including any pertinent documentation which can reveal the foreign influences and financial interests which may put Donald Trump in conflict with the emoluments clause of the Constitution," the description of the petition says.
The White House petition system, which President Barack Obama's administration created in 2011 to increase government accessibility, requires the White House to provide an official response within 60 days if a petition garners at least 100,000 signatures.
A White House spokesman has told HuffPost the Trump administration will maintain the online petition system.
But the White House press office on Tuesday didn't respond to a question asking whether the administration will respond to the tax returns petition, or to other petitions that get 100,000 signatures within 30 days.
Trump has refused to voluntarily release his tax returns, breaking with four decades of tradition for presidential candidates. White House adviser Kellyanne Conway said last month he had no intention of doing so, claiming people aren't interested.
Republicans on the House Ways and Means Committee last week thwarted an attempt by Democrats to obtain Trump's tax returns. The committee has the authority to obtain an individual's tax returns and can then vote on whether to release them to the public.
Before You Go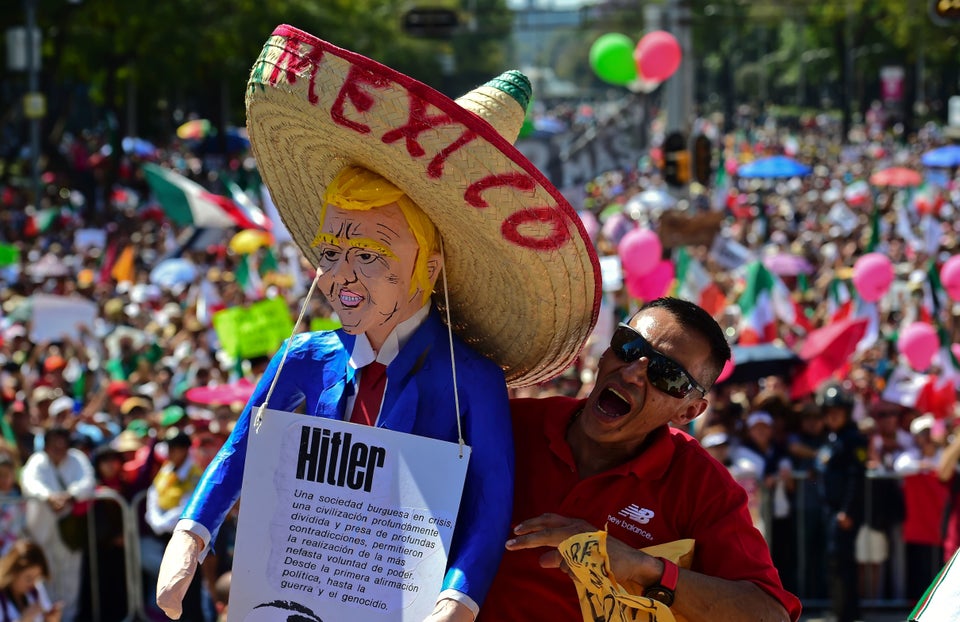 Trump Protests In Mexico
Popular in the Community