President Donald Trump's team met with a Kremlin-aligned lawyer just two weeks after winning the Republican presidential nomination, a new report says.
Donald Trump Jr. arranged the meeting with Russian lawyer Natalia Veselnitskaya at Trump Tower in Manhattan just two weeks after his father's nomination. Campaign chairman Paul J. Manafort and Trump's son-in-law, Jared Kushner, also attended.
Both Trump Jr. and Kushner's representatives confirmed the June 6, 2016 meeting with Veselnitskaya. But Trump Jr.'s reps told the Times the meeting was about an adoption program.
Veselnitskaya is best known for her opposition to an American law that blacklists Russians suspected of human rights abuses. Her opposition mirrors Putin's anger with the law, which prompted him to halt American adoptions of Russian children as a response.
As the Times highlights, last year's meeting marks the first confirmed private talk between a members of Trump's team and a Russian national. Prior to Saturday's report, Trump Jr. was not known to have been involved in meetings with Kremlin-aligned lawyers.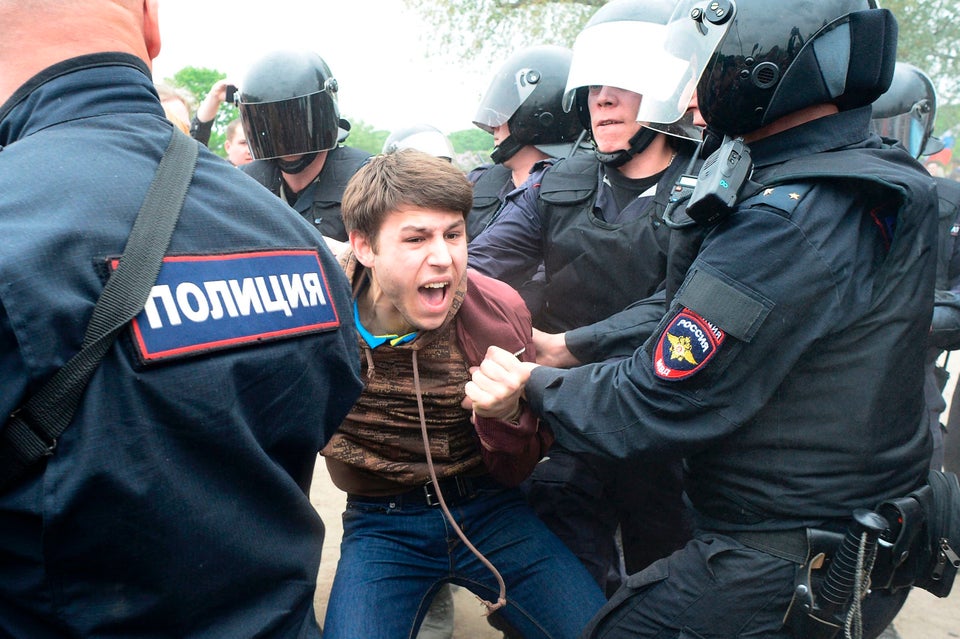 Russian Opposition Protest