President Donald Trump congratulated Texas Gov. Greg Abbott (R) on Saturday and praised relief efforts in the state as he visited with people affected by Hurricane Harvey.
Trump visited a shelter at Houston's NRG Center, where he met with families and helped hand out lunch with first lady Melania Trump. More than 32,000 people have been displaced by the storm, and the death toll is feared to be as high as 46. The number of people in shelters and people without power has declined in recent days, but remains in the tens of thousands.
Speaking with reporters after he met with families, Trump said: "They were just happy. We saw a lot of happiness. It's been really nice. It's been a wonderful thing. As tough as this was, it's been a wonderful thing, I think even for the country to watch it and for the world to watch. It's been beautiful."
Trump increased disaster funding for relief on Saturday. During a later stop at a Houston church to help distribute supplies, Trump said the recovery effort could take years, but congratulated Abbott on how he has handled the recovery so far.
"I want to congratulate the governor," he said. "I want to congratulate everybody that's worked so hard. It's been an incredible five days, six days. It seems like it's been much longer than that, but actually it's going so well that it's going fast, in a certain sense."
Trump had made another trip to Texas earlier this week, but Saturday was the first time he met with people directly affected by the storm.
People in Texas had mostly positive things to say about the president's visit there, though at least one resident accused him of engaging in a publicity stunt.
"Him being here and bringing global attention to everything that's going on here, he brings up prayers from around the world," Elaine Ybarra told a White House pool reporter. "It's quite humbling to have somebody of his stature come to this church."
Kevin Jason Hipolito told the White House pool it was good that Trump came back to Texas to meet with victims.
"I'm a Democrat. It raises the morale. When he went to Corpus [Christi], I was like, 'Man, he just forgot about us,'" he said. "This shows a lot of support. It perks up morale."
Robert Hendricks, who was also at the NRG Center, was a little more skeptical, but was still glad Trump came.
"What's he going to do, use us as props to serve us lunch?" Hendricks asked. Still, he said, "it's good that he's showing his face."
Later on Saturday, Trump arrived in Lake Charles, Louisiana, to survey rescue and recovery efforts in a southwestern corner of the state struck by Harvey's second landfall this week.
"It's always great to have the president in your state for any reason but to acknowledge the work done by so many people here," Louisiana Gov. John Bel Edwards (D) told a White House pool reporter. "It was invaluable not just in protecting life and property of the people of Louisiana."
"But we have had hundreds of people operating in southeast Texas for the last several days and we're sheltering about 3,000 folks from Texas in our shelters and these are agencies that did a lot of the search-and-rescue," Edwards added.
Daniel Marans contributed reporting. The story has been updated to reflect details about President Trump's visit to Louisiana later in the day.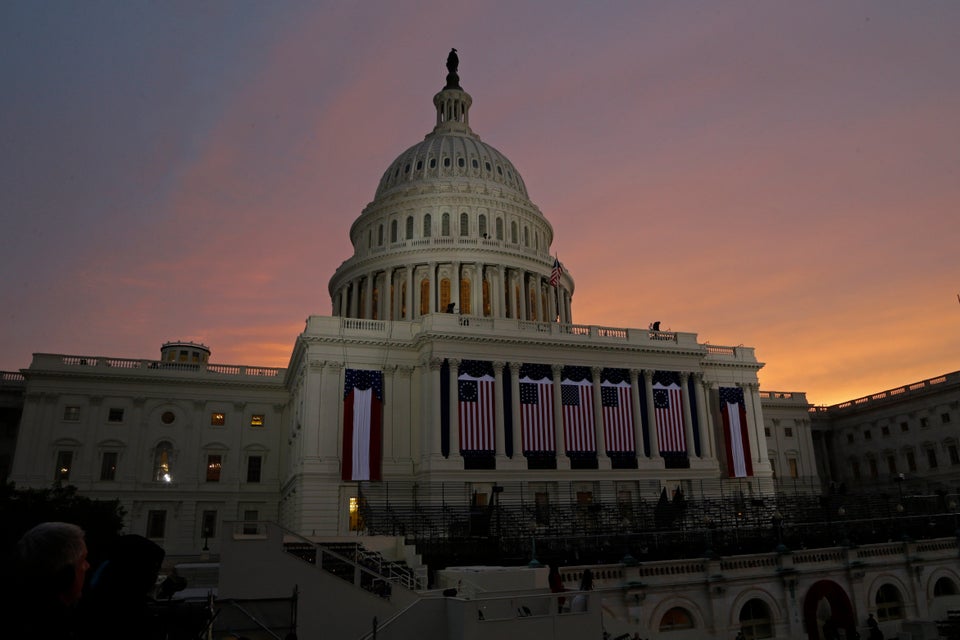 U.S. Capitol Photos
Popular in the Community