President Donald Trump is celebrating his first Thanksgiving as president at his members-only resort in Florida, marking the 100th day he's spent at a Trump-owned property since his inauguration.
Trump traveled to Mar-a-Lago on Tuesday, hours after pardoning a turkey at the White House. Wednesday and Thursday were the president's 27th and 28th days at his Palm Beach resort, according to a New York Times tracker. He also visited the Trump International Golf Club on Wednesday, where the White House said he handled "a full schedule of meetings and phone calls." Reporters were not invited to join the president, but they were pretty sure Trump's schedule also included some golf.
Golf has become a common feature of the president's trips, they noted.
Trump has now spent nearly one-third of his presidency at one of his properties.
The president started off his Thanksgiving like he does many days ― with a tweet.
Trump then hosted a live video conference with military service members abroad, before visiting the nearby Coast Guard Quarters. He also released a recorded address, in which he gave thanks, touted the nation's economic gains and claimed "the enthusiasm in this country has never been higher."
The president will reportedly be joined by his family for Thanksgiving dinner. Last year, the Trumps feasted on a total of 24 dishes, including a "chilled seafood display" and "chef-carved leg of lamb," according to CNN.
Trump is set to return to the White House on Sunday.
Before You Go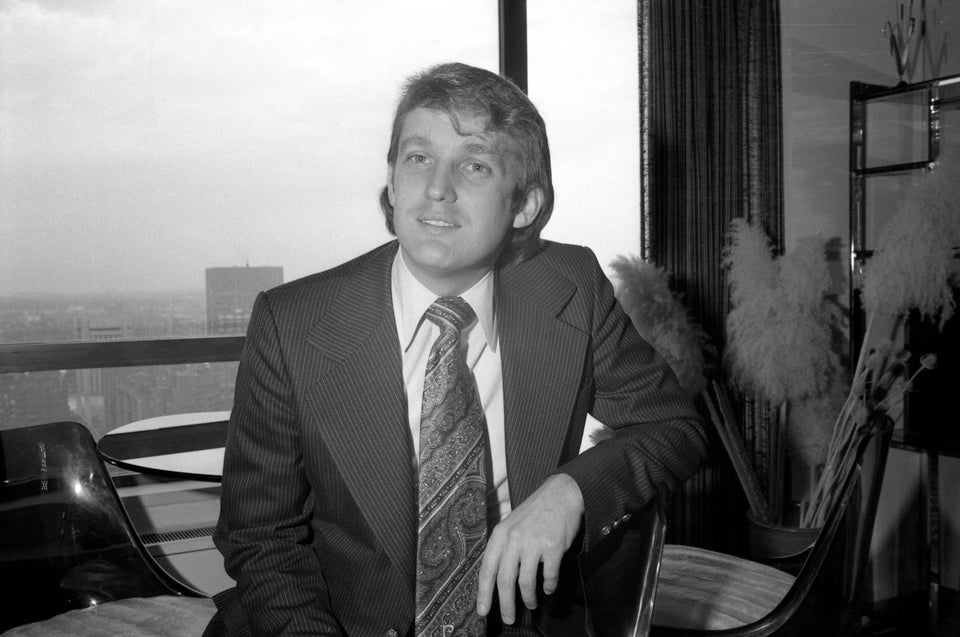 Donald Trump Over The Years
Popular in the Community