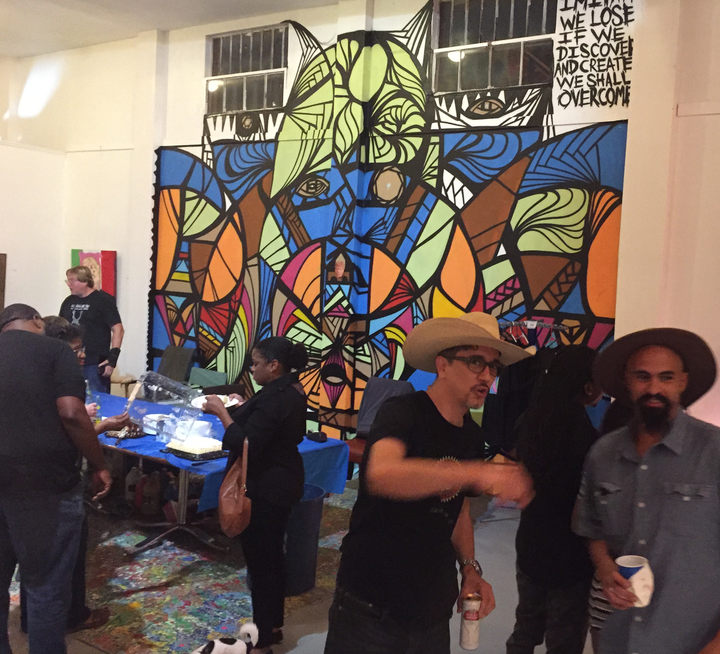 The first Anti-Trump Art Show in Texas was inaugurated, appropriately enough, on April Fool's Day.
With 70 exhibits, the show boasts some of Texas' finest protest-art. And the turnout for the opening night was a welcome sight in this red state. Houstonians poured into world-renowned civil rights attorney Randall Kallinen's gallery to shock and be shocked. The Kallinen Contemporary sits on the East Side, on the banks of Buffalo Bayou, surrounded by the petrochemical-industrial complex that made Houston the "Energy Capital" of the World.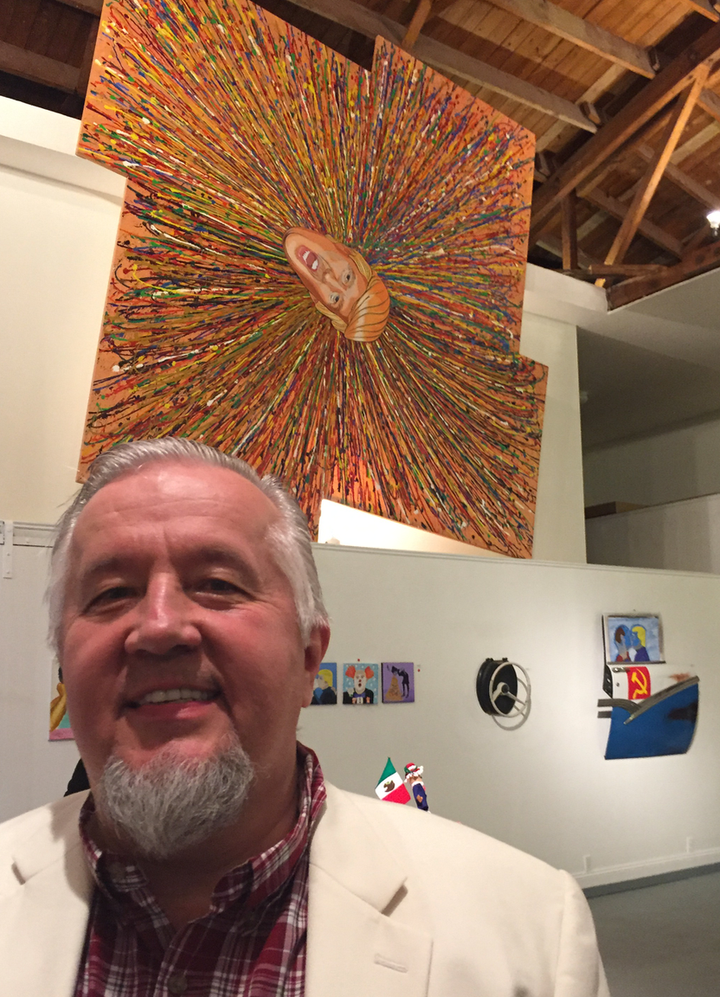 I asked Randall what motivated Trump! The Art Show. (Note Kallinen's Super Collider in the background above).
"We tried to do something the art establishment in Houston wasn't willing to do," he explains. "The show was curated by John Paul Hartman and myself, and we wanted to do something the traditional galleries are too scared to do - tell the truth. We are now living in a time where we have possibly the worst administration this country has ever seen."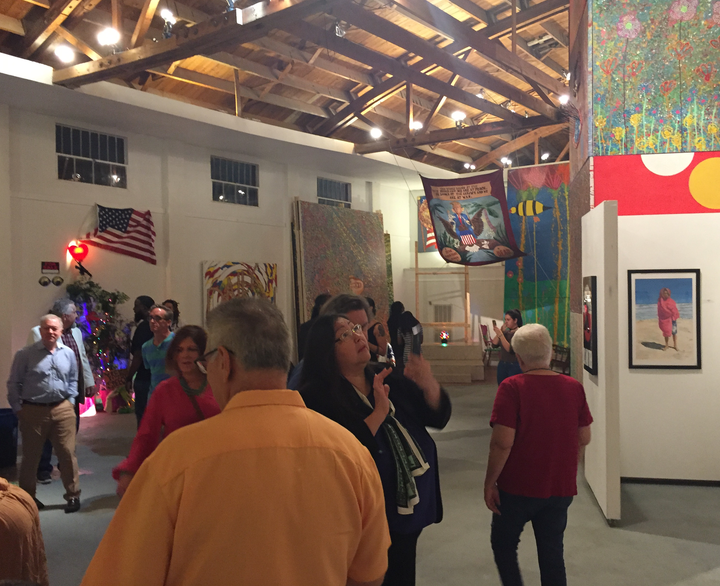 A civil rights attorney by day, Kallinen got his law degree at the University of Houston in 1993. But his passion for art found an expression - first, in his colorful action art splatter-style of painting, and then in the gallery itself - a converted industrial building that serves as the world's only combination law-office-art-gallery. Kallinen credits his friends John Hartman, Angel Quesada, Solomon Kane, Lester Marks, and the late Bert L. Long Jr., for helping him see the light of art. Quesada (pictured in the cowboy hat, at the very top of this article) and Hartman were the driving forces behind the actual design, layout and installation of the show.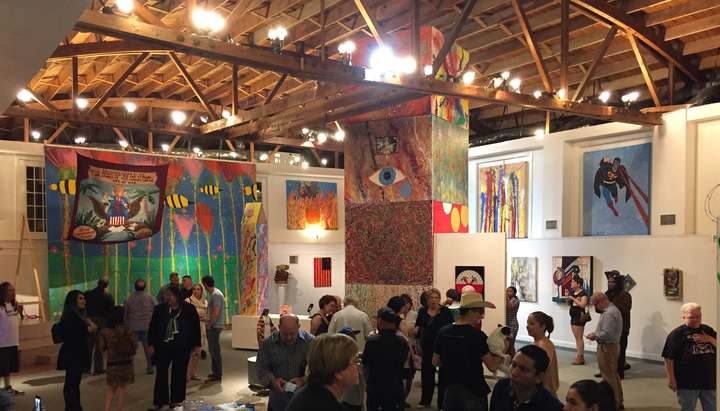 As I walk around the show, I am surprised by the cheerfulness of both the gallery visitors and the artists themselves (Art is group therapy in the Age of Trump). The art work is entertaining, but there's a message behind every work.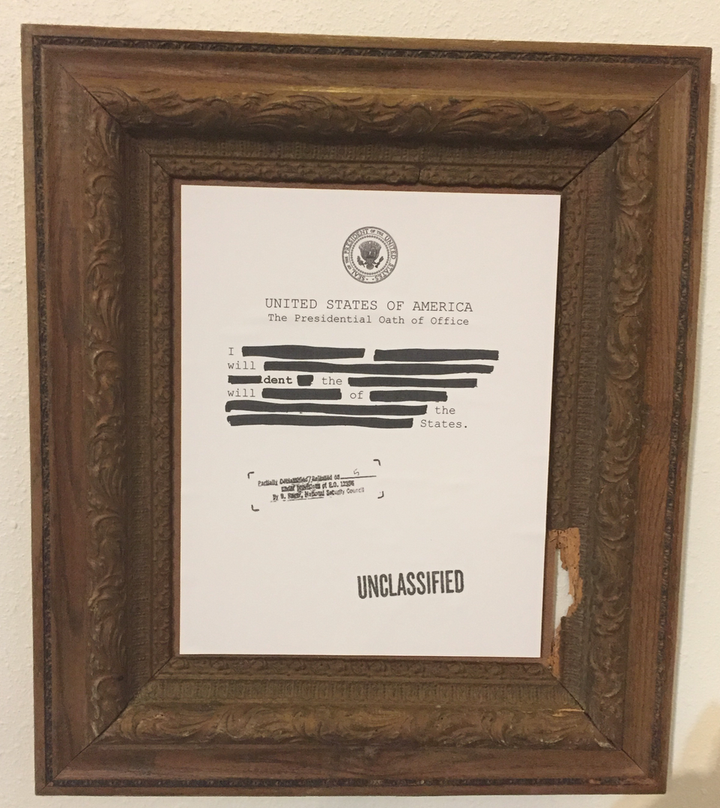 Redacted Oath of Office 5 by Felipe Contreras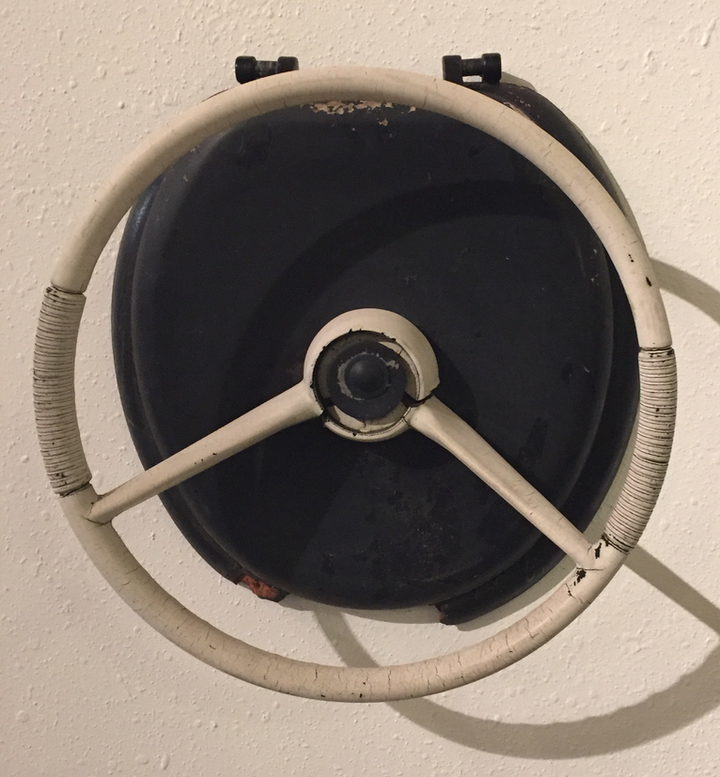 Driver's Seat by John Linden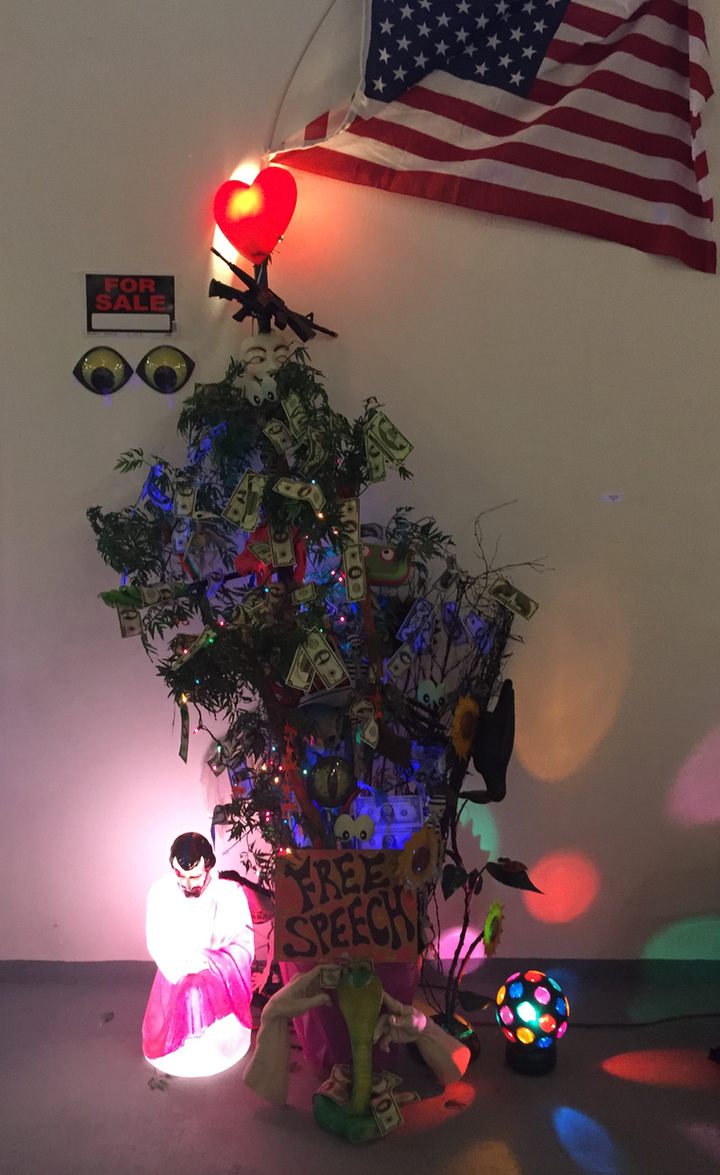 Free Speech by Solomon Kane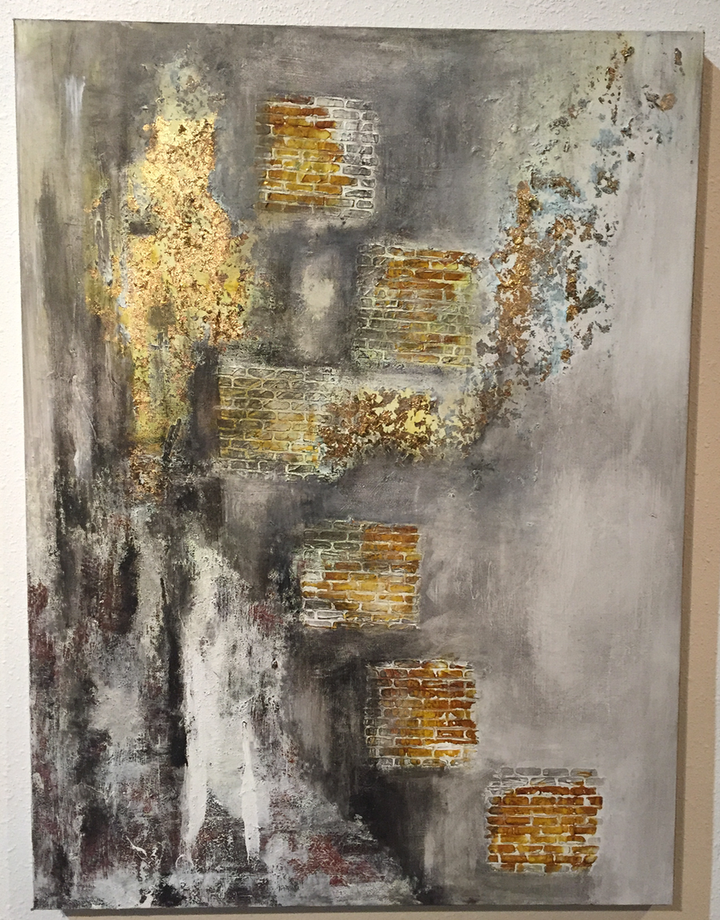 Disassembling the Wall by Mic McAllister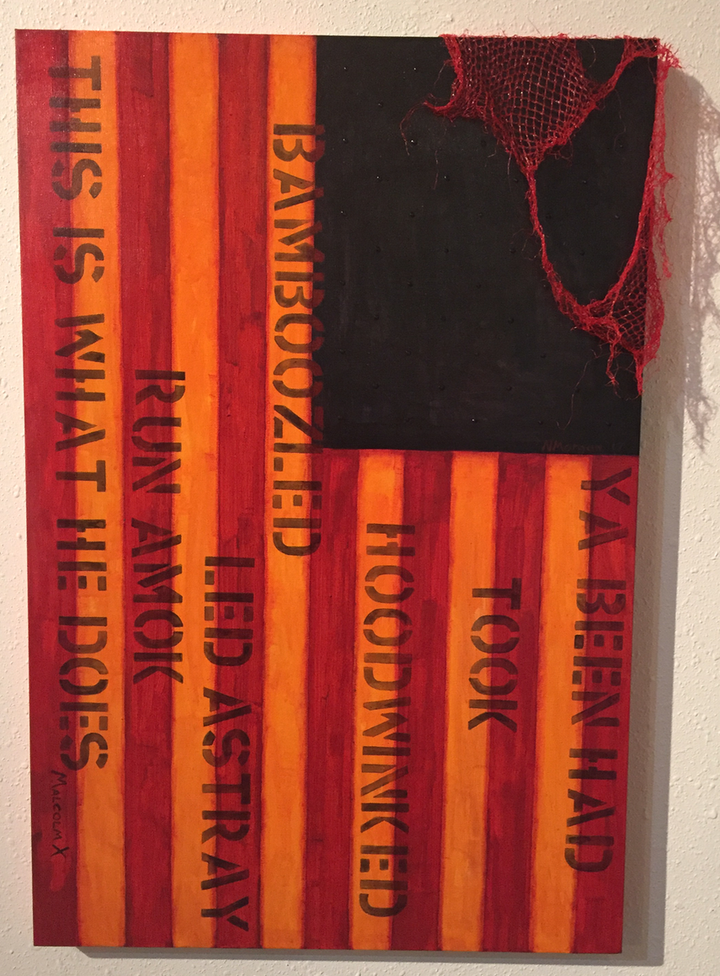 Contaminated Democracy by Norola Morgan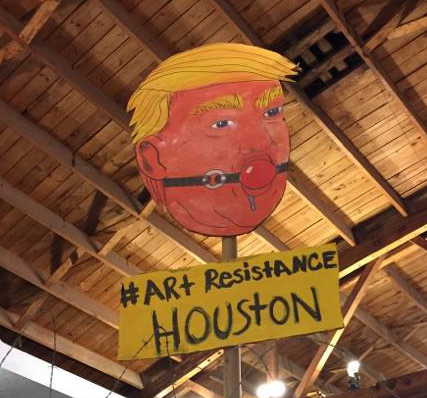 #Art Resistance Houston by Supér Flaké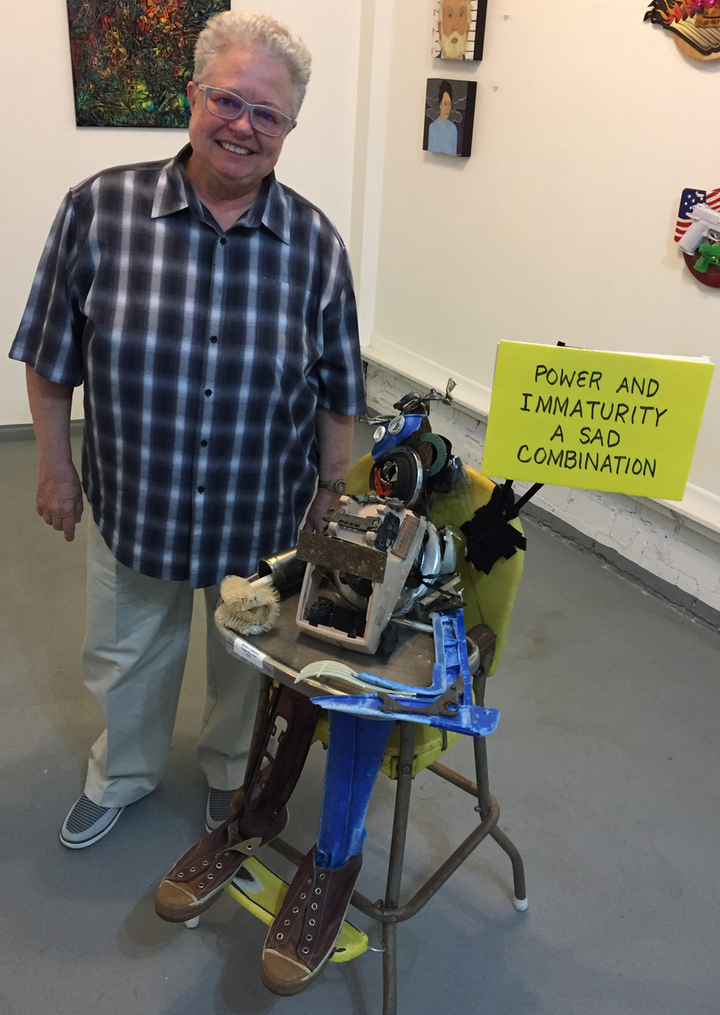 Trump, It's a Ewe by Mojo Johnston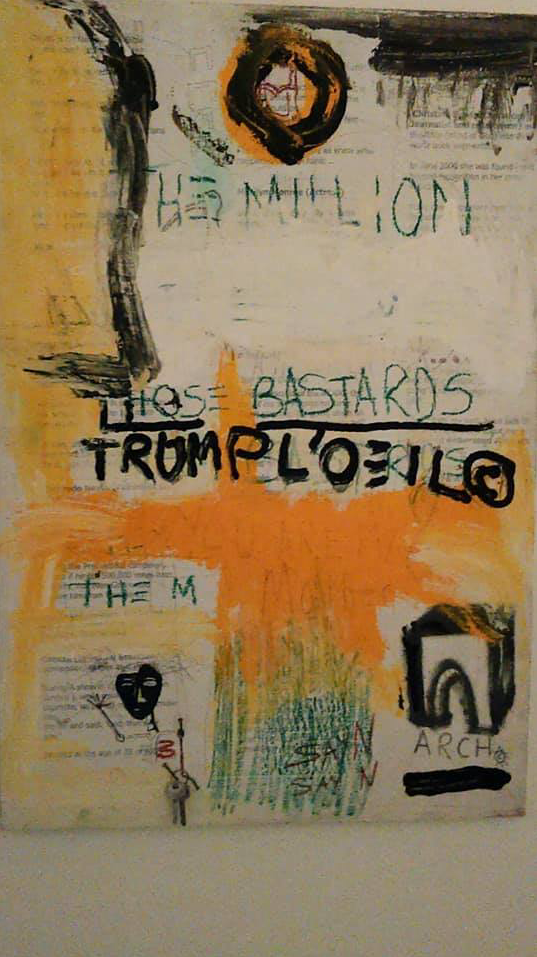 NO RESPECTOR OF PERSONS [TRUMP L'OEIL©] by Dune-Micheli Patten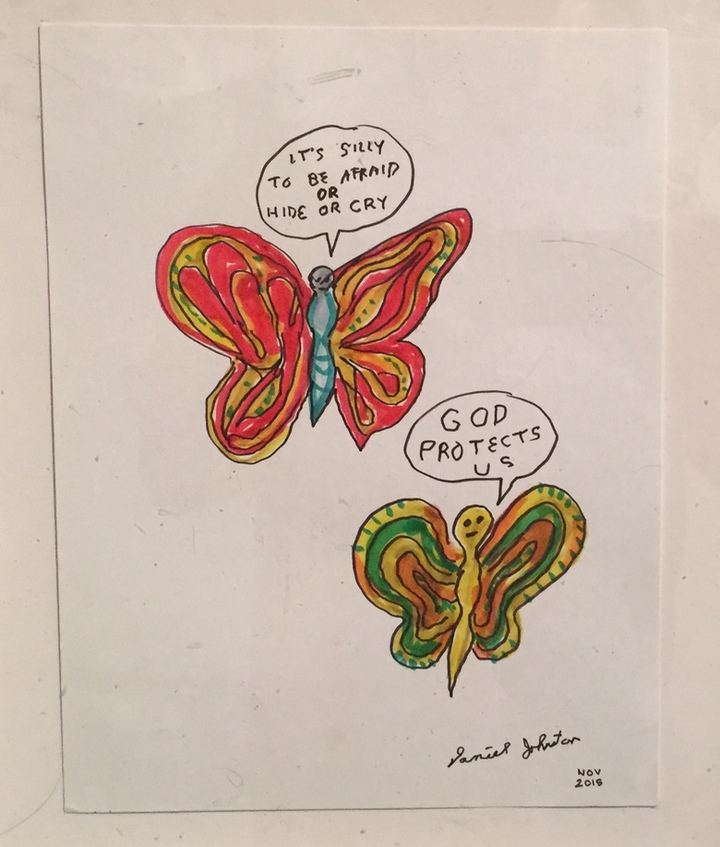 It's Silly to be Afraid by Daniel Johnston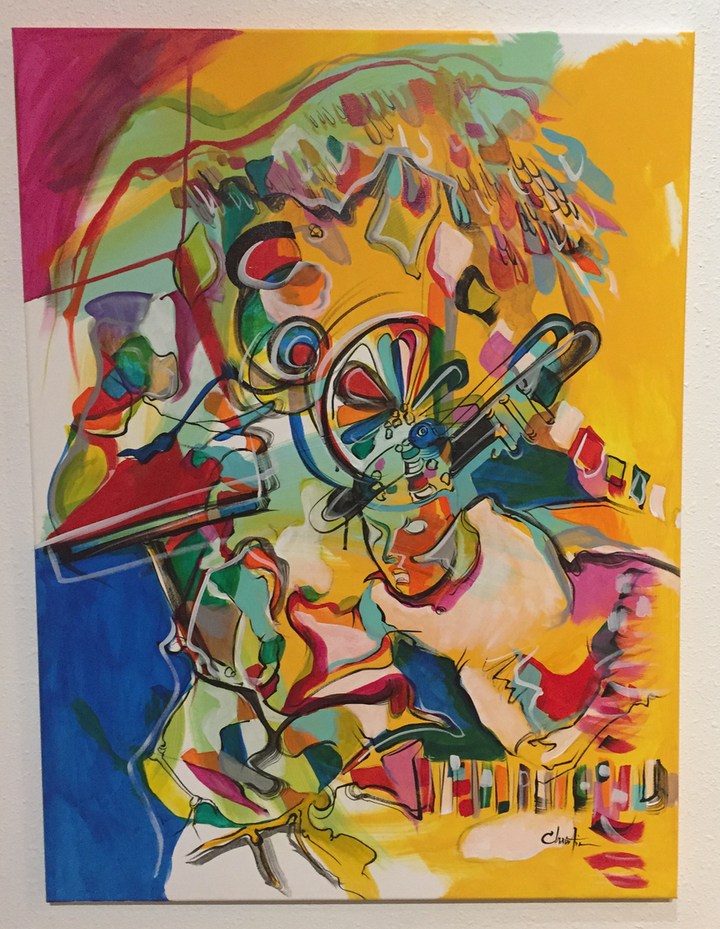 Civility and Discourse by Christian Perkins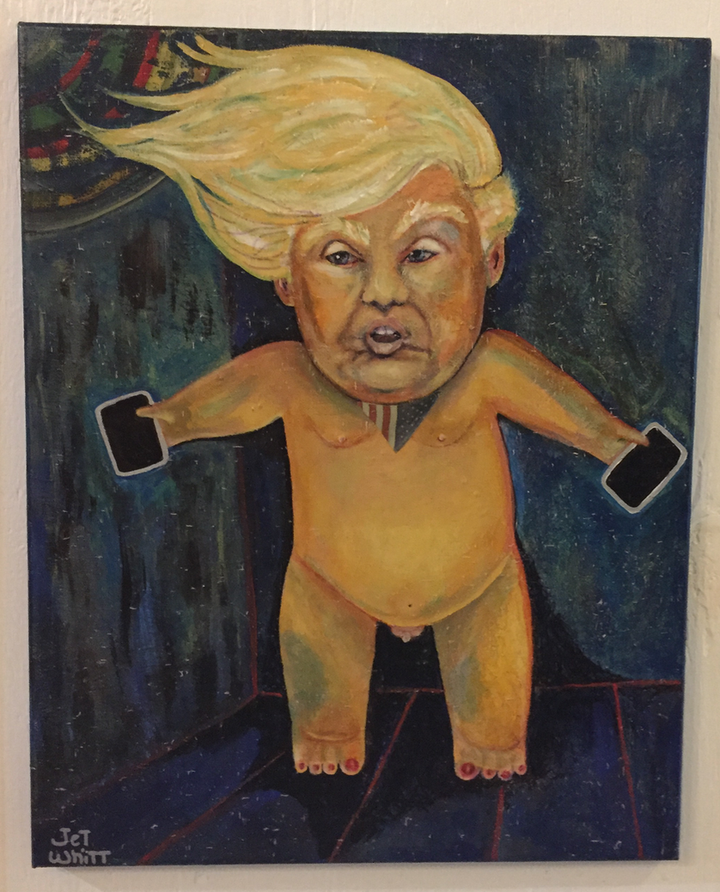 Internet Troll by Jeanette Whitt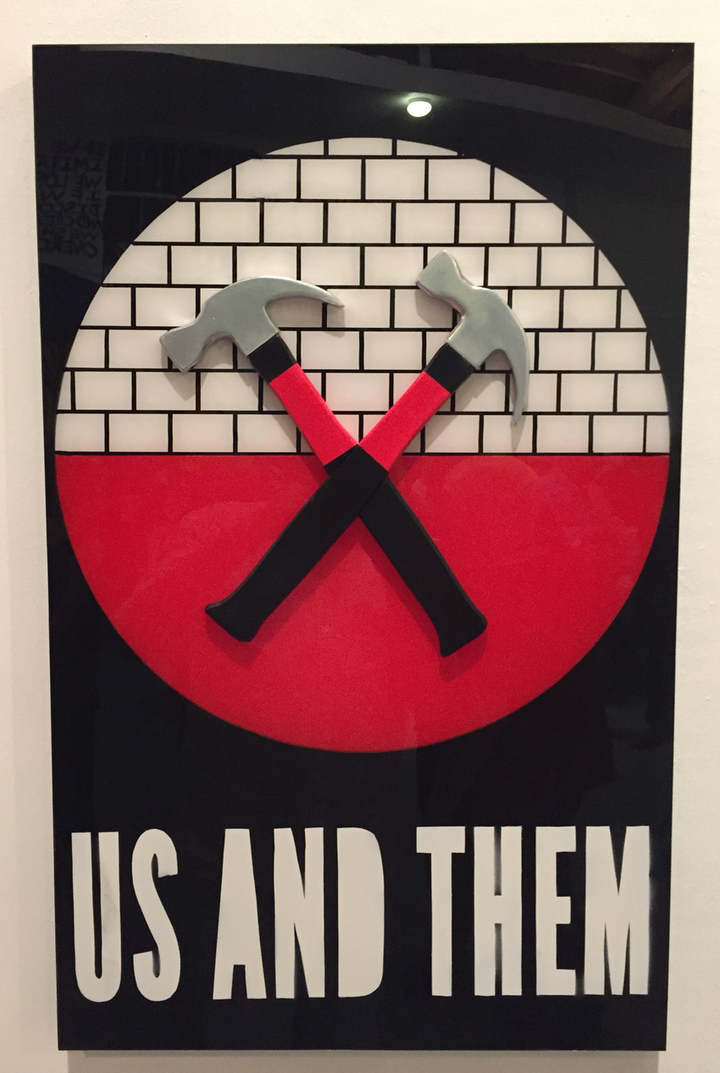 Us and Them by Yamin Cespedes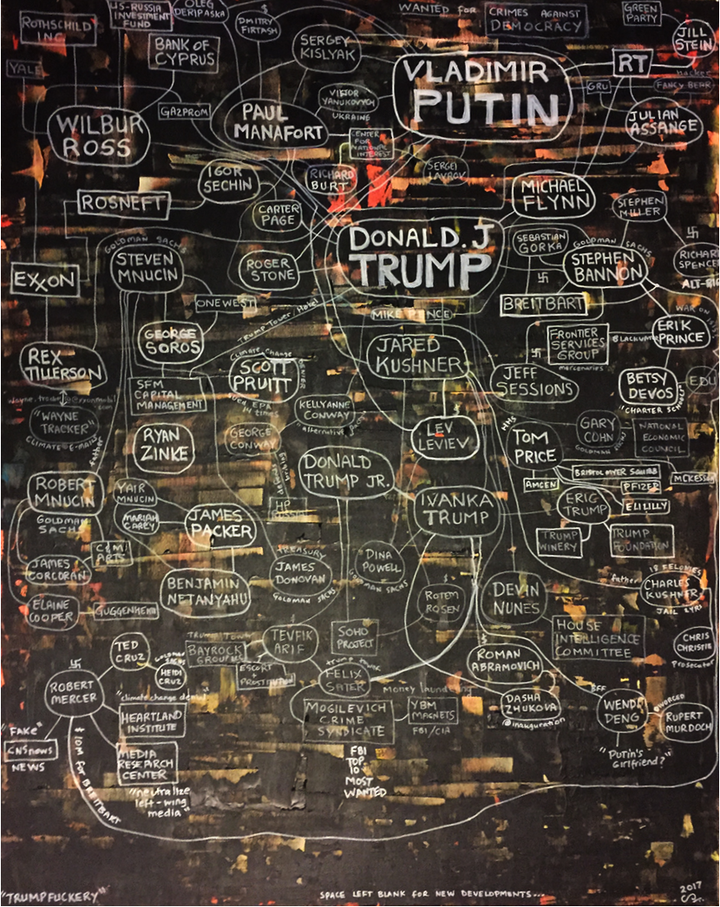 Trumpfuckery by Christian Sarkar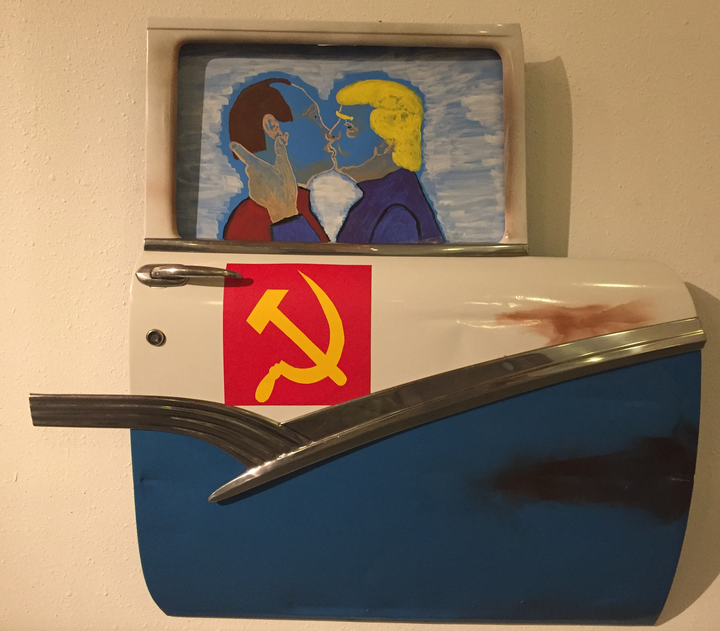 Car Door Trump by Mike Peterson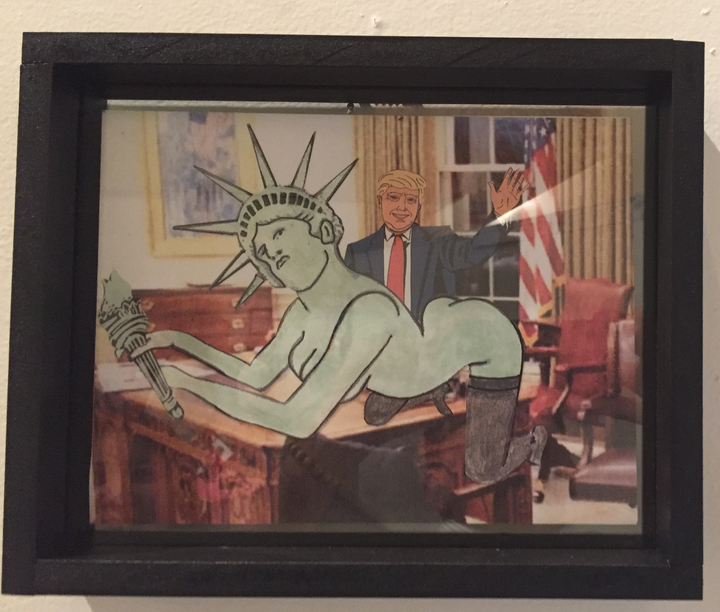 Liberty and Justice by David Vander Linden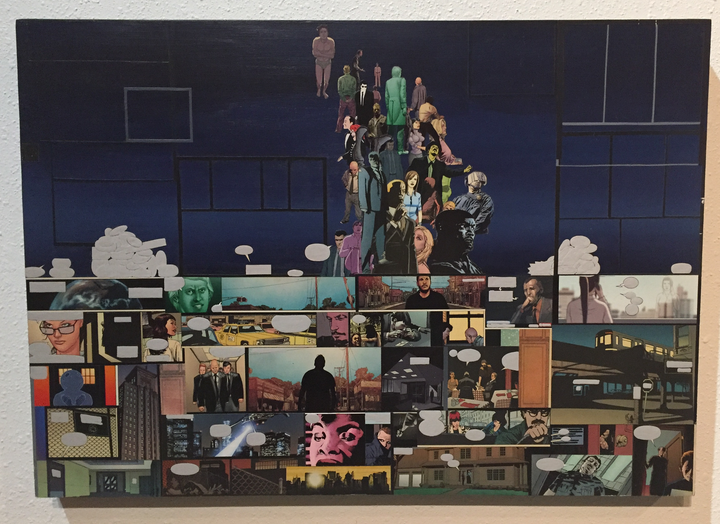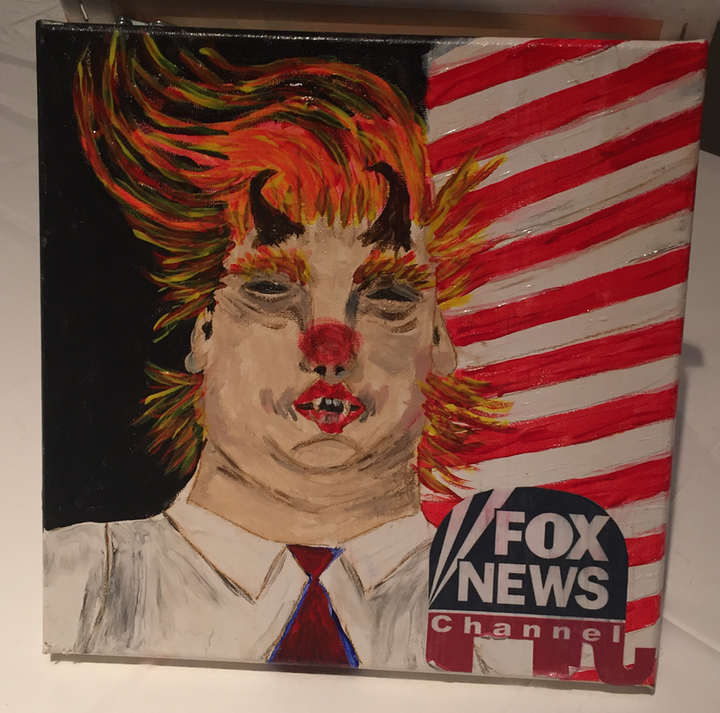 Devil Clown Trump by Sam Van Bibber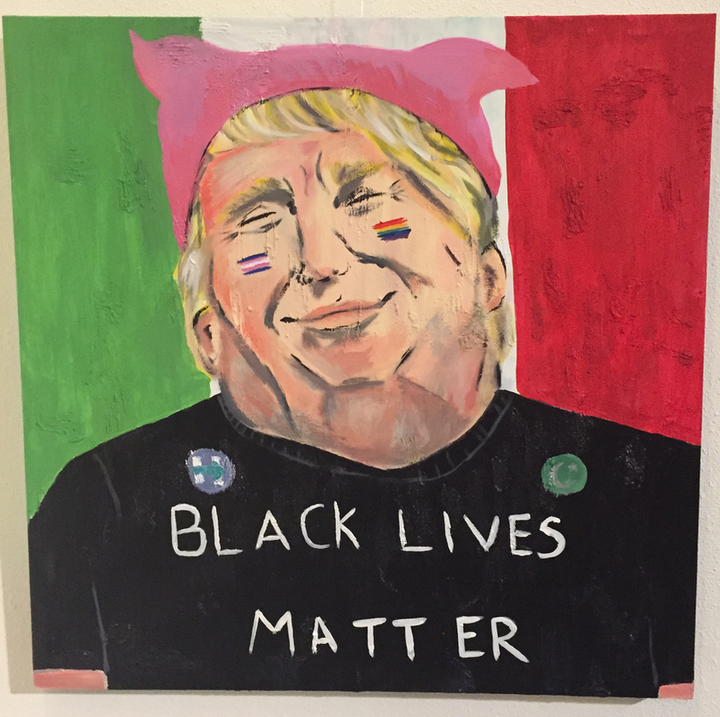 Orange Baby by Danielle Alsip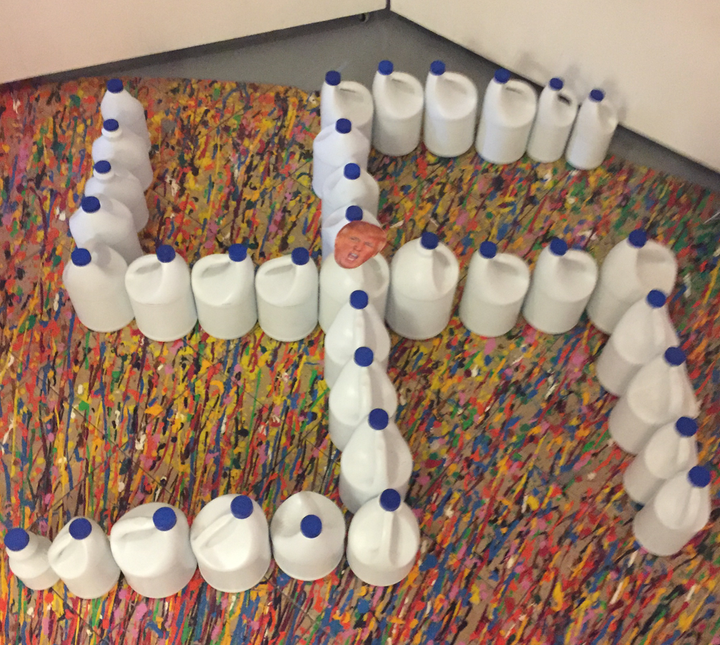 Whitening Agent by John Paul Hartman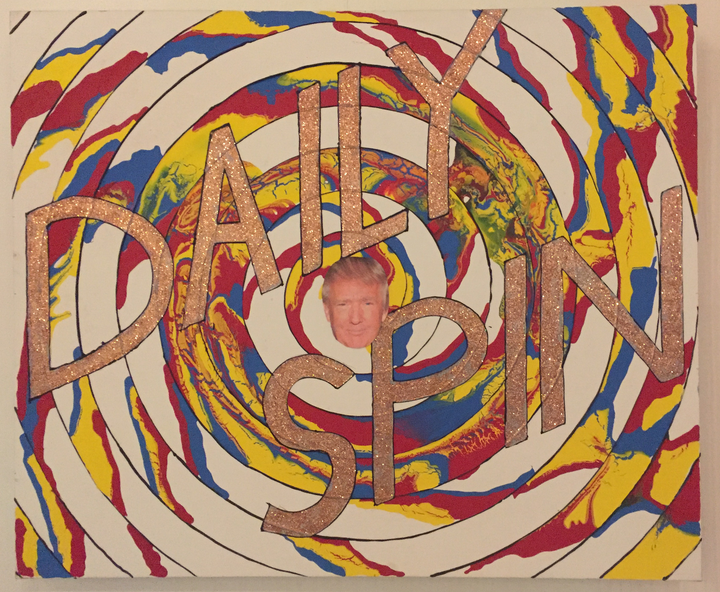 Daily Spin by Randall Kallinen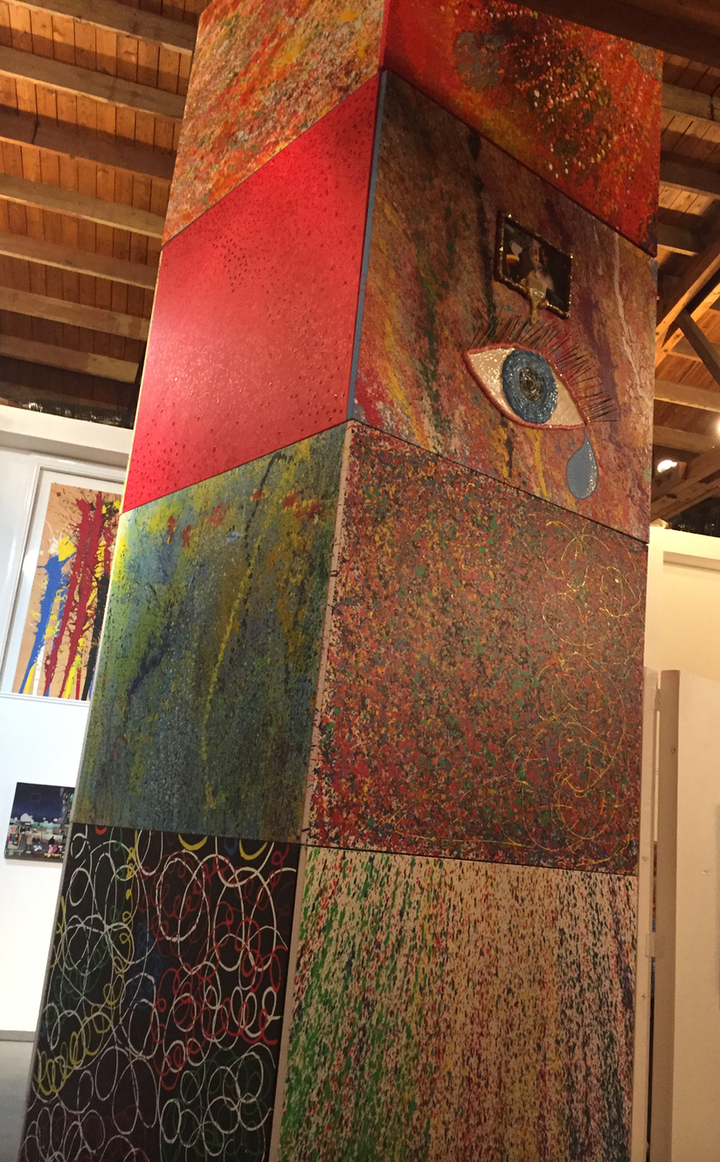 Bert L. Long Jr. Tower (aka Long Tower) by Randall Kallinen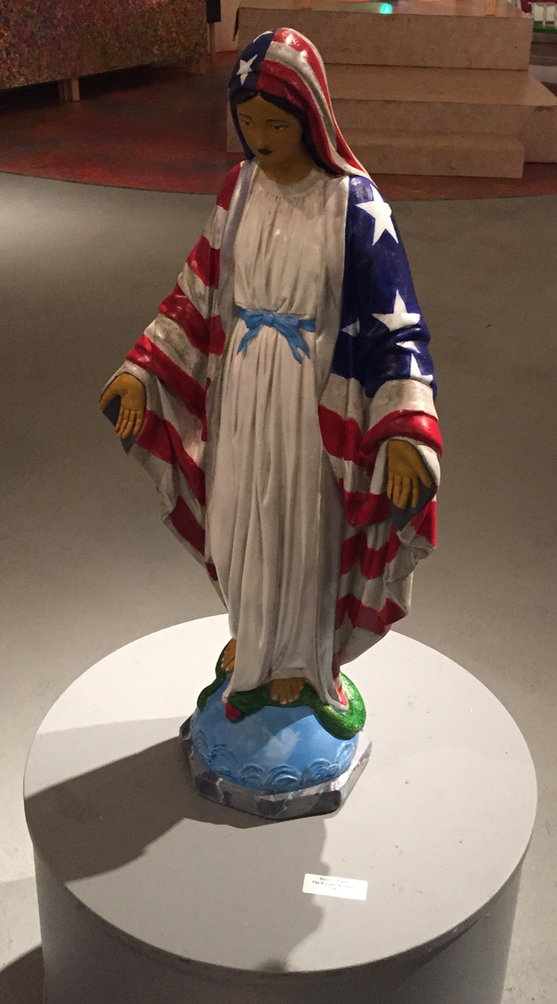 The Refugee ReSister by Dannye Jones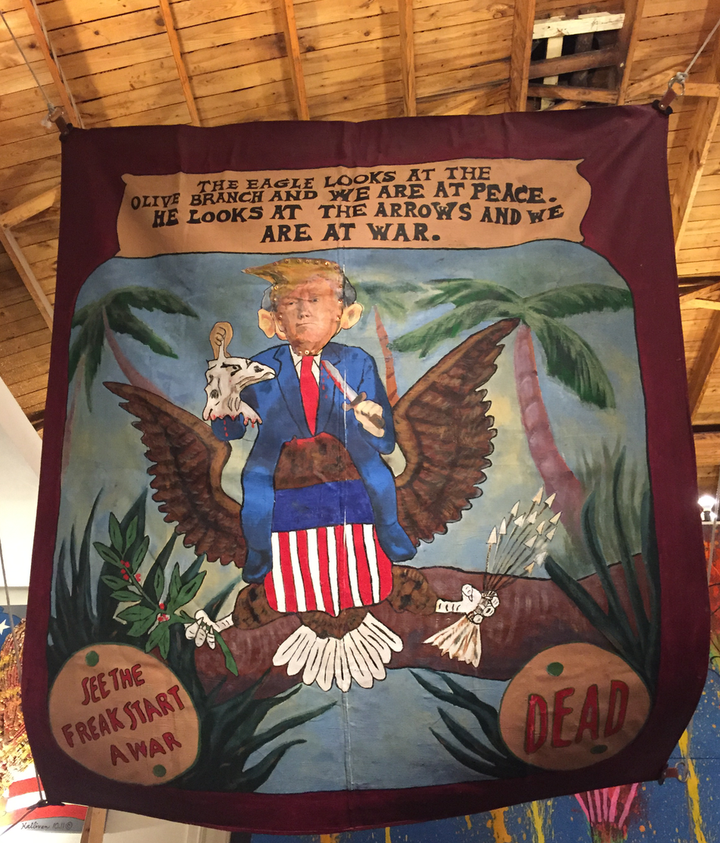 9 0 11 11 by Kenneth Coplan
Trump! The Art Show runs until May 13, 2017.
Closing night is May 13, 2017. See you there: 511 Broadway, Houston Texas 77012.
P.S. - we found Trump's elusive tax returns (by Angel Quesada):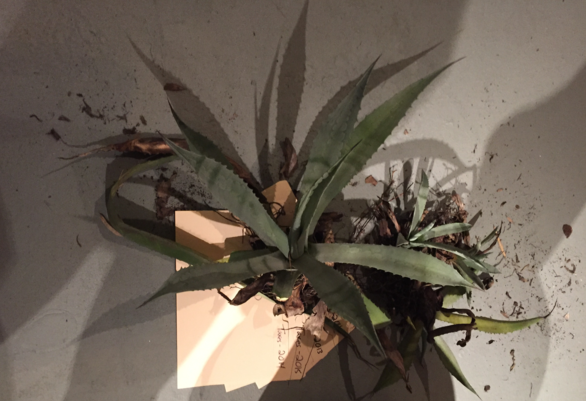 Support HuffPost
The Stakes Have Never Been Higher
Related
Popular in the Community