At least he is on "The Simpsons," thanks to a new short released Tuesday.
The clip shows the president worried about his current job prospects and deciding he needs a distraction.
He decides to go after the congresswomen ― collectively known as "the Squad" ― and he does it to the tune of "America" from "West Side Story."
They shouldn't be in America / No one but me in America / No taxes for me in America / This is my natural hair-ica!
At that point, the Squad pops up from a photo of the president's desk ― we didn't say this was realistic ― to spar musically with the president.
The complete clip is below, but ― spoiler alert! ― Trump ends up flat on his face.
Before You Go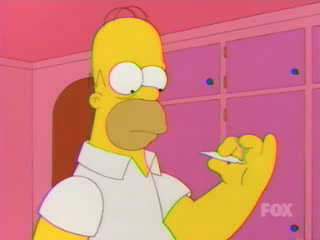 Most Controversial 'Simpsons' Moments
Popular in the Community