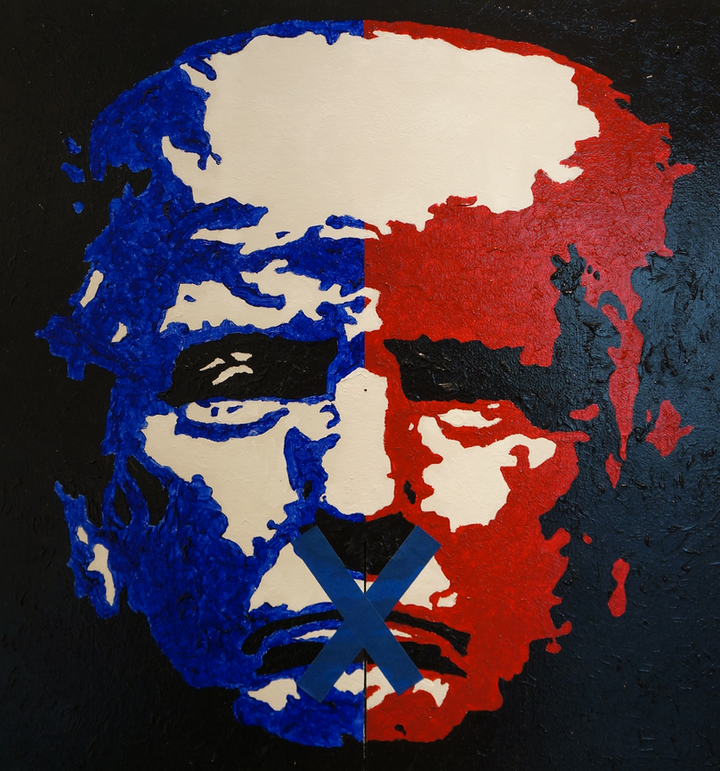 Houston, TEXAS - Even as the city slowly recovers from Hurricane Harvey, there's a buzz at the Art Car Museum on Heights Boulevard. Trump THIS! is a thought-provoking exhibition to say the least. It's the 12th Annual Open Call exhibition which this year was open to the first 100 artists to register!
The Art Car Museum, or "Garage Mahal" as some call it fondly, opened in February 1998. It was founded as a not-for-profit arts organization by Ann Harithas, artist and long-time supporter of the Art Car movement, and James Harithas, currently Director of the revolutionary Station Museum of Contemporary Art, Houston, Texas.
The museum's goal is to "encourage the public's awareness of the cultural, political, economic and personal dimensions of art."
My awareness is certainly encouraged, even though this isn't my first, or second, Trump show. I recall that Trump is not a friend of art.
I meet artist John Mitchell Linden II at the door, and he graciously gives me the tour, stopping to point out a few of the subtle (and some not-so-subtle) expressions of freedom we call art. I'm gobsmacked at both the quantity and quality of the works. Post-Harvey, Houston's art community is as vibrant as ever.
Here's a selection from the show: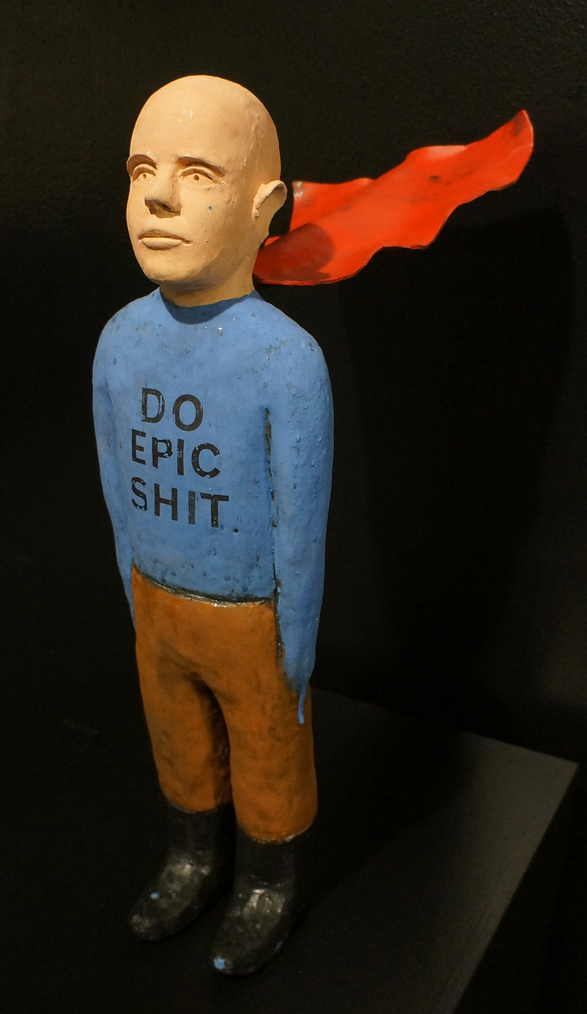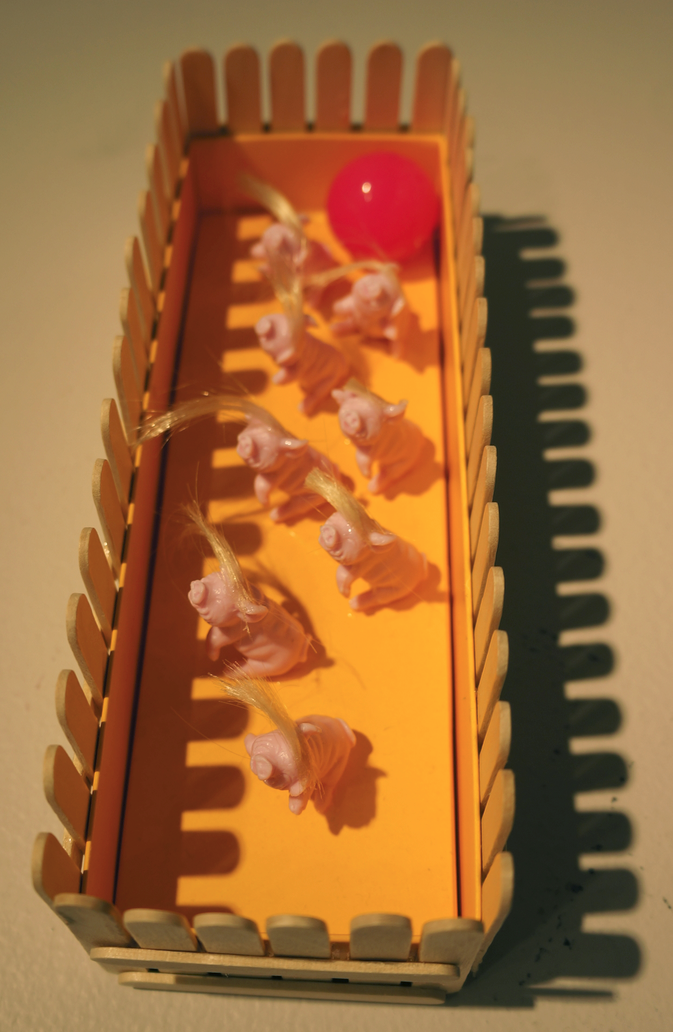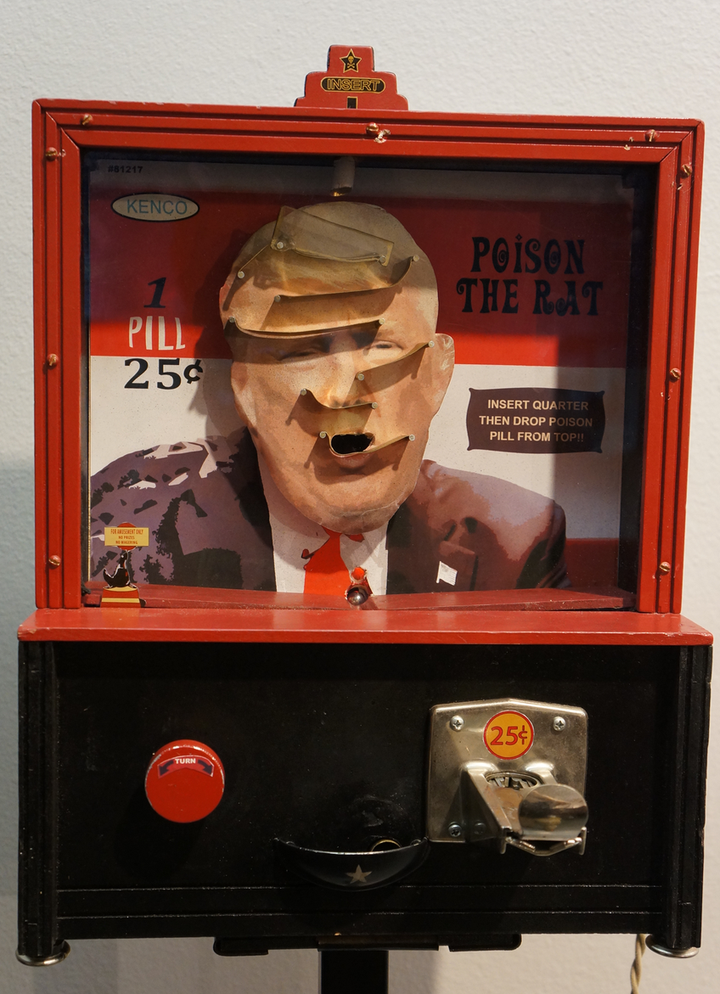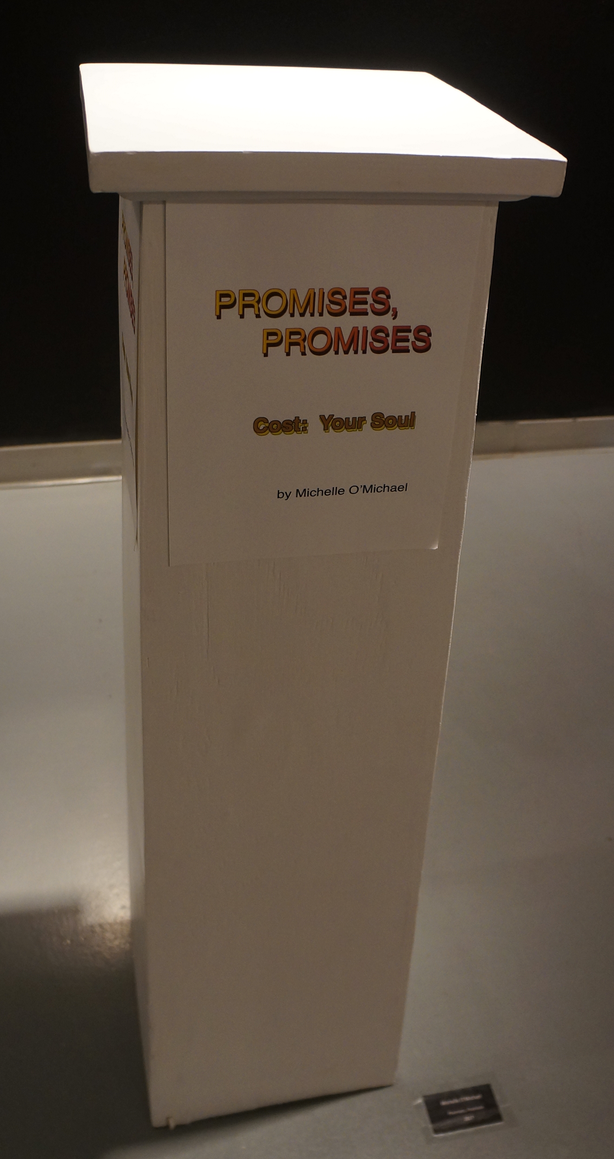 Here's Linden's work (below), with some serious archetypical action. The smokestacks, the military-industrial complex, the art of the shady deal, the mute violin with no strings, the burning facades of our empire, the setting sun, a manhole, and the oil tanker sailing by smooth and slow. What more can you ask for? It's everyman's favorite dystopia - the present reality!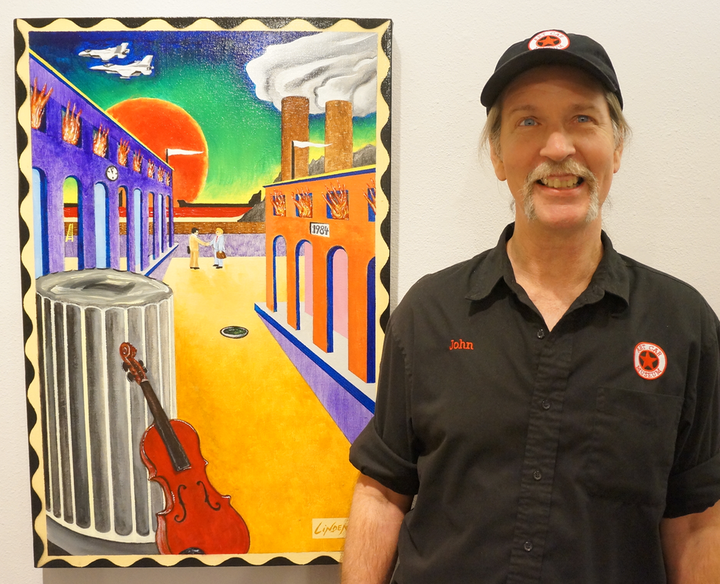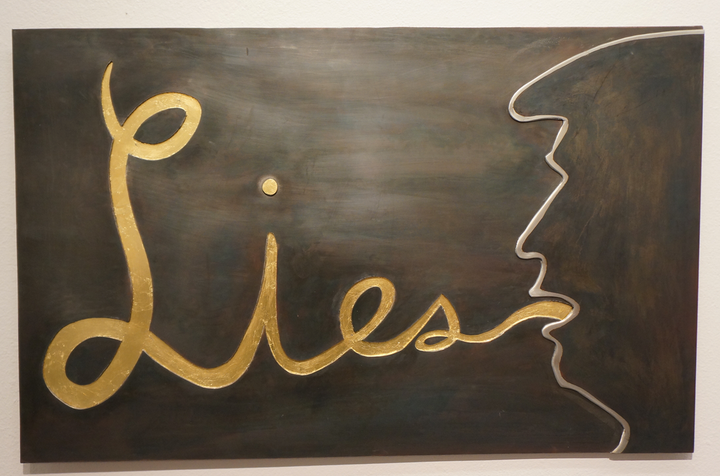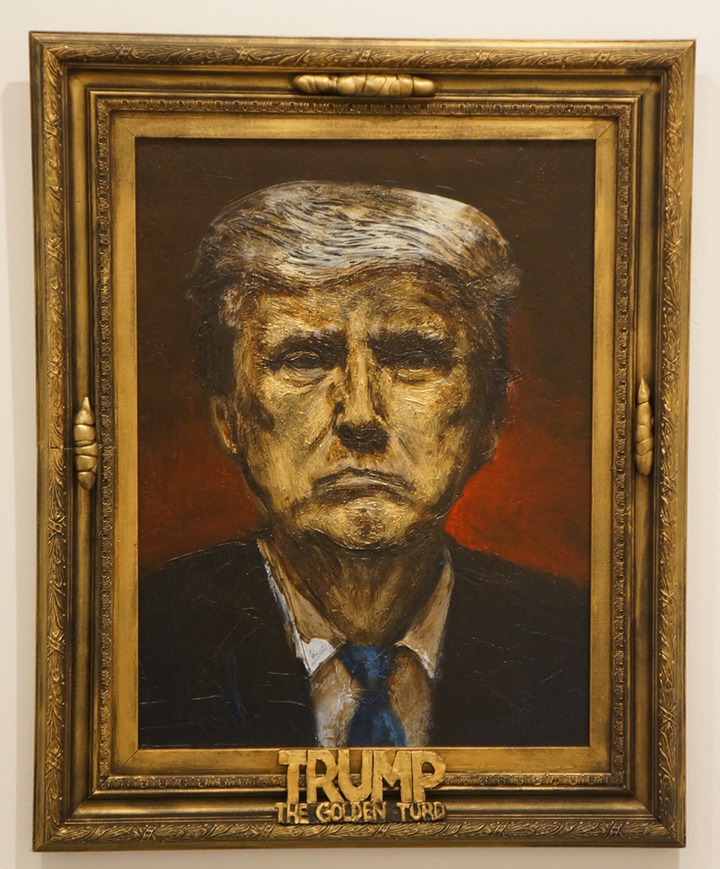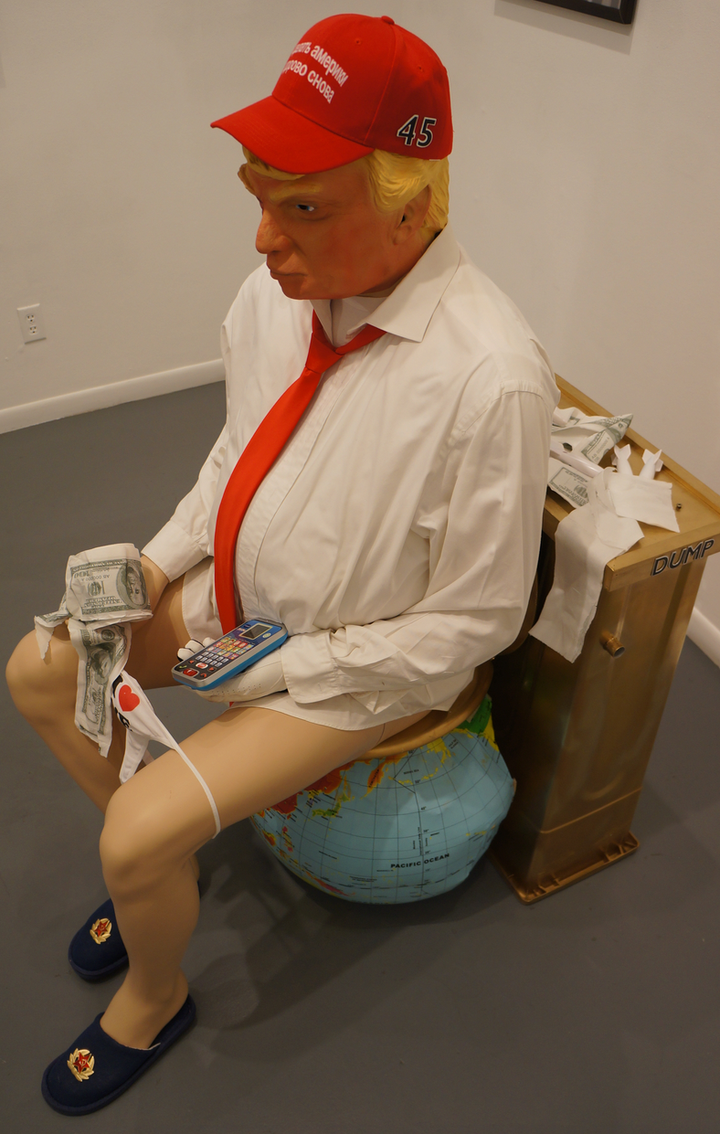 A theme seems to be emerging.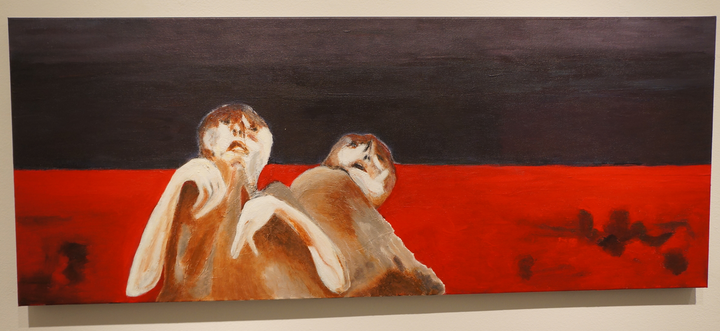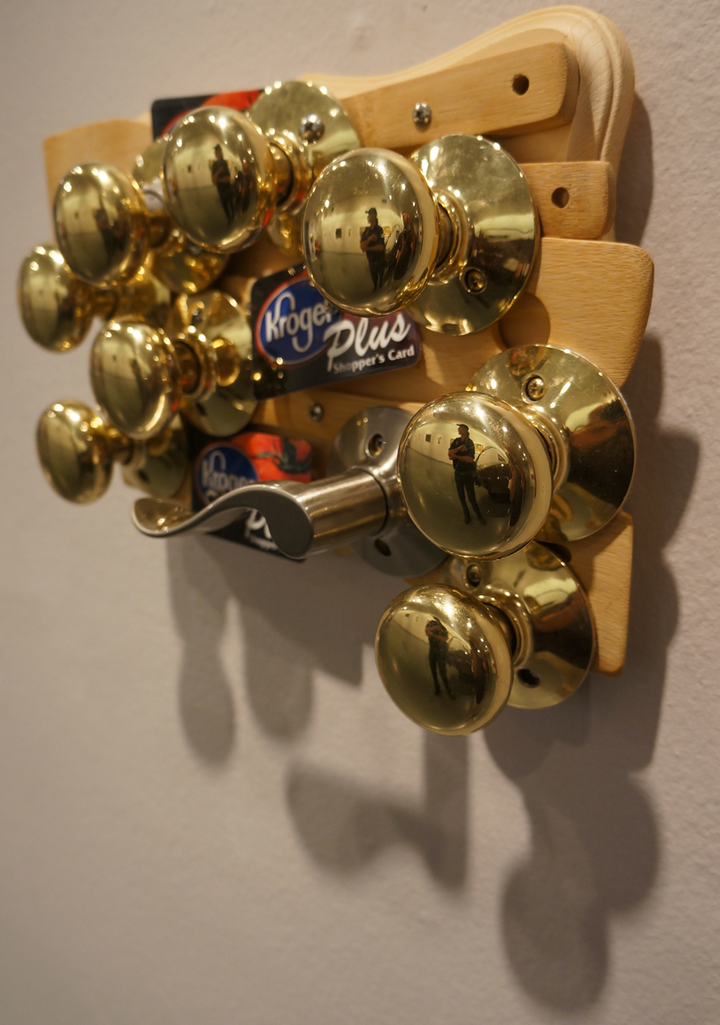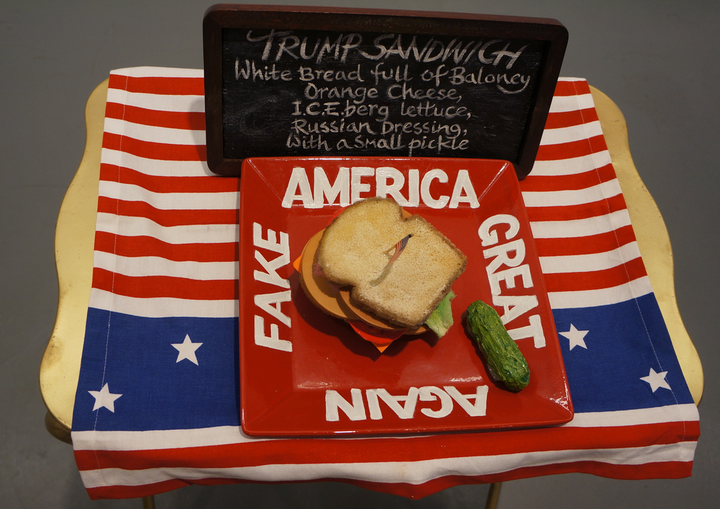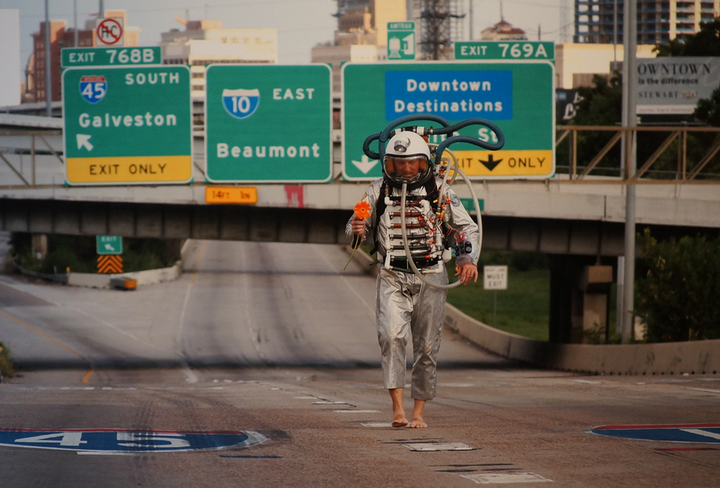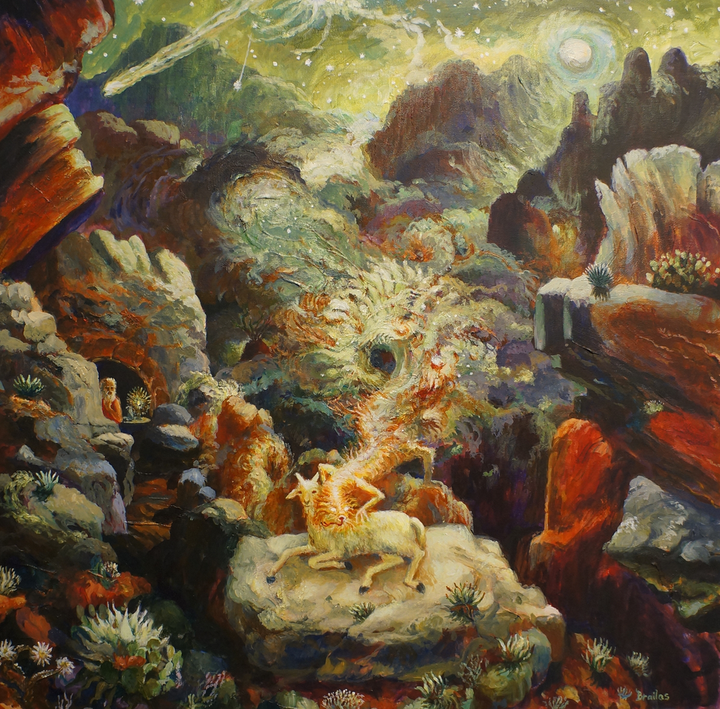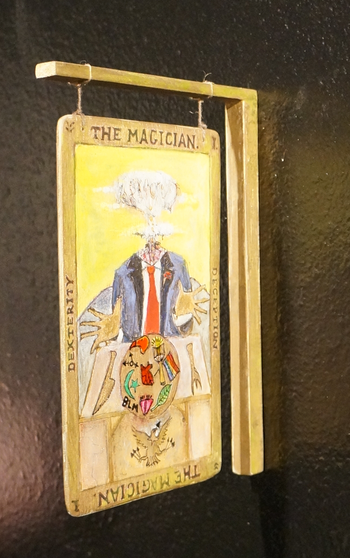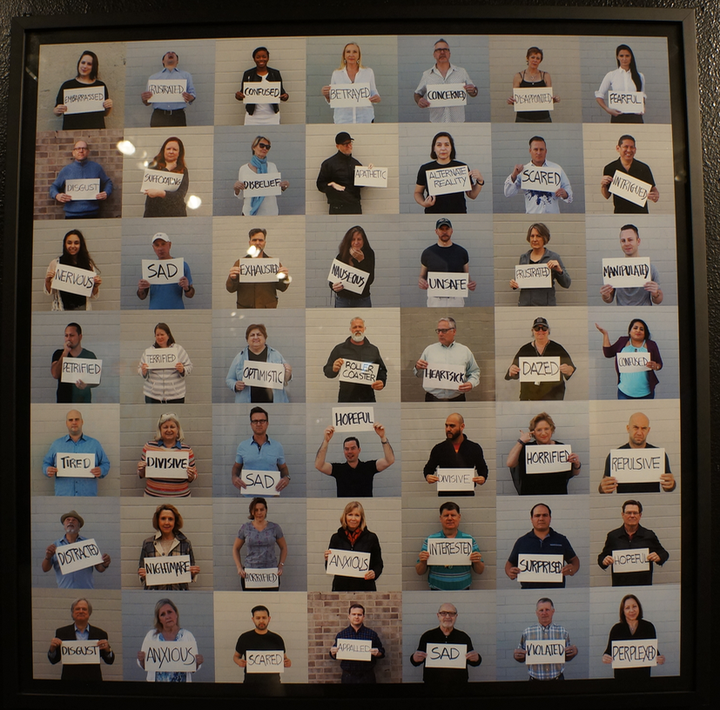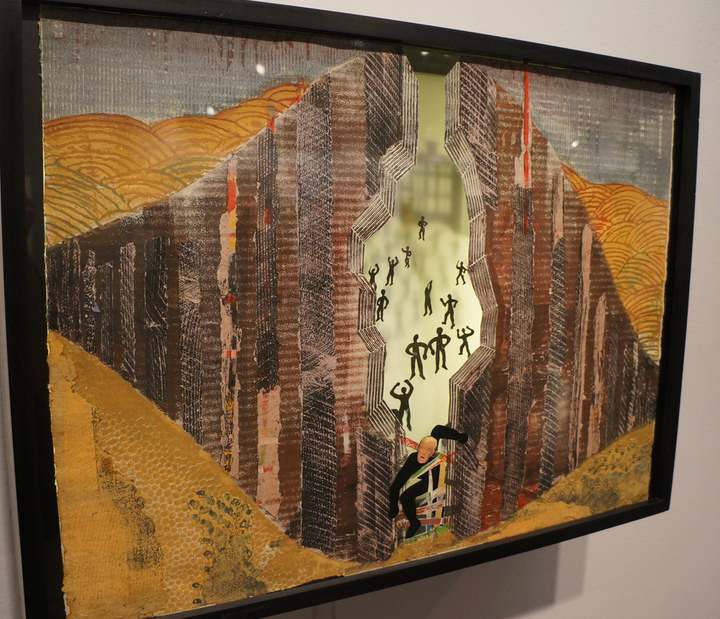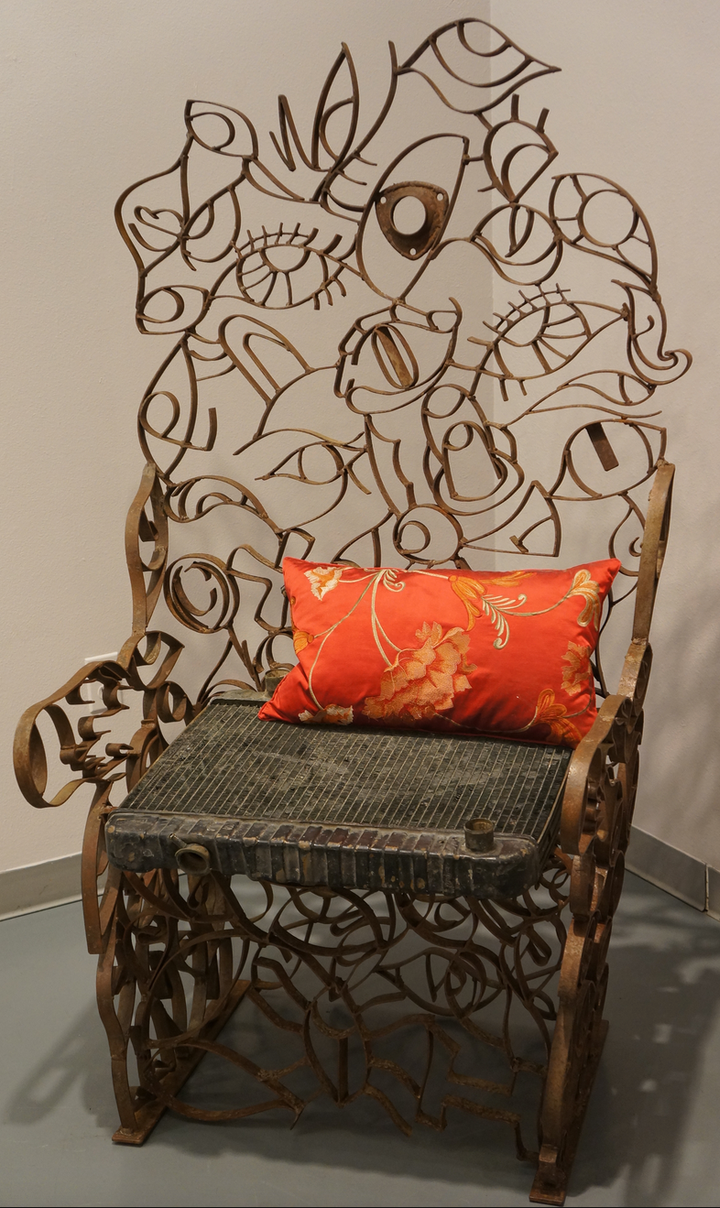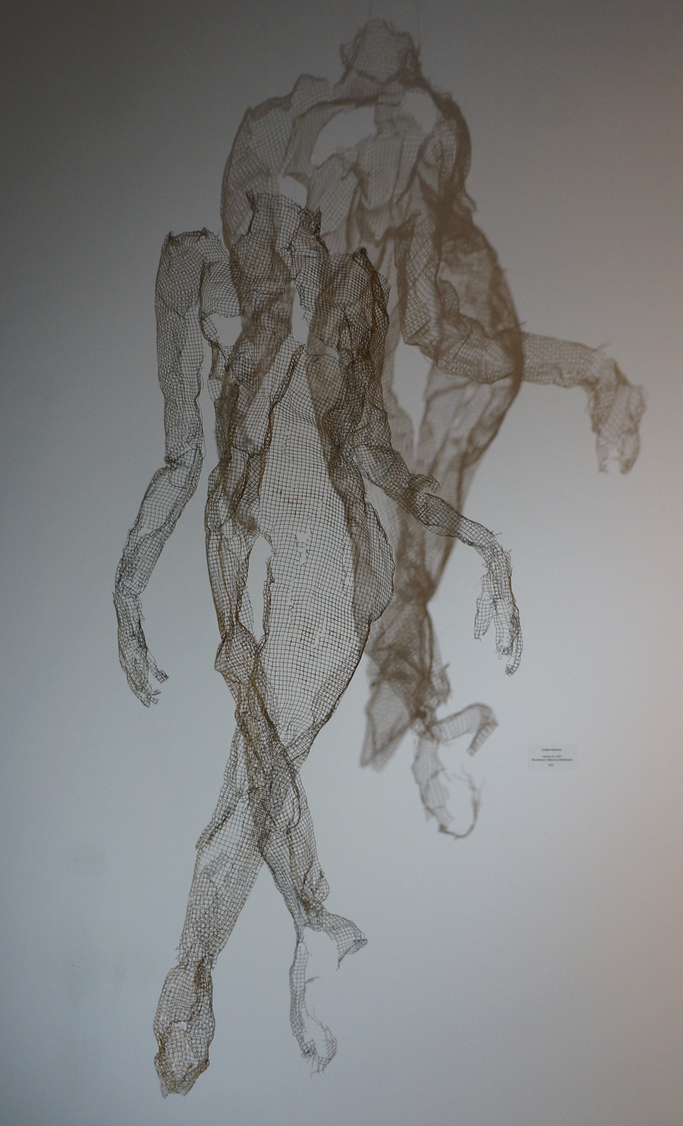 There is one work that evokes hope and love:

But for the rest, I'd say the terrorist in the White House is not much loved. Still, at least there are shows like Trump THIS! happening in Texas. That itself is a small victory.
I wave goodbye to Alicia Duplan - she's the definitely the most cheerful person here. Thanks, John!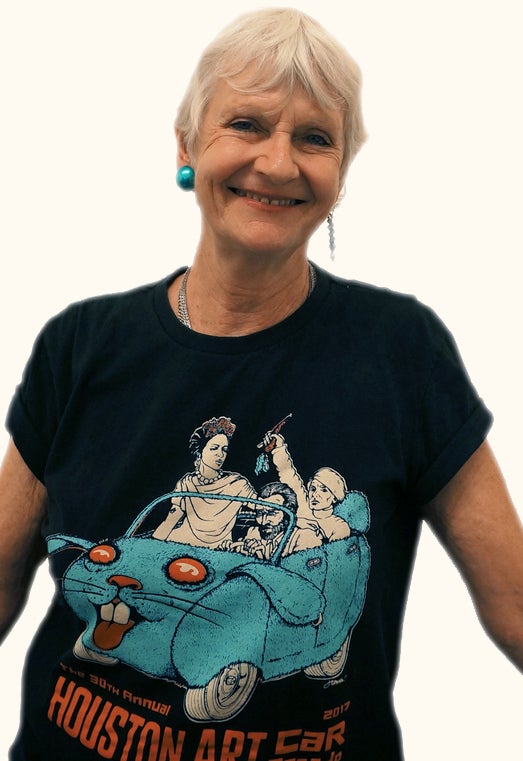 Nicely done. The Trump THIS! exhibition runs through November 19, 2017. There's still time to catch it.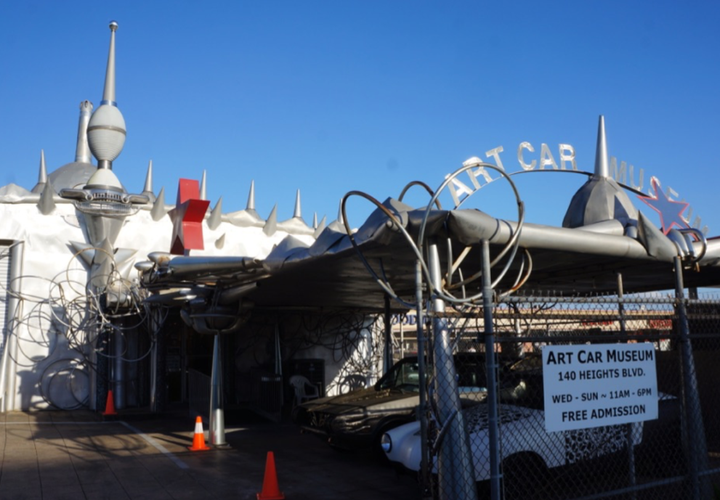 Support HuffPost
The Stakes Have Never Been Higher
Related
Popular in the Community