President Donald Trump threatened a government shutdown and fumed over the fact that he had to negotiate a deal with Democrats to fund the government until September.
Congress reached the funding agreement on Sunday, and Democrats claimed victory over several of the provisions in it. The agreement would preserve funding for Planned Parenthood, and doesn't contain the kinds of cuts for scientific research and the arts that Trump proposed in his budget. The deal doesn't contain funding for a border wall, but it increases funding for military spending and border security.
During the White House briefing on Tuesday, Mulvaney accused Democrats of trying to make Trump look bad.
"I think the president is frustrated with the fact that he negotiated in good faith with the Democrats and they went out to try and spike the football and make him look bad. And I get that frustration, 'cause I think it's a terrible posture for the Democrats to take," he said. "If we're sitting here and trying to prove to people that Washington is going to be different, that we're going to change things, that we're actually gonna figure out a way to work with them, and they do that to this president, listen I would've taken offense to that. It doesn't surprise me at all that his frustrations were manifested in that way."
While he said he didn't expect a shutdown in September, Mulvaney said a good shutdown would be one that "fixes this town."
During the presidential campaign, Trump frequently touted his negotiating skills and his ability to cut deals.
After Republicans enacted the so-called "nuclear option" and got rid of the filibuster for Supreme Court nominees last month, some worry that the Senate could get rid of the 60-vote threshold required for legislation. The measure is intended to prevent any one party from having unrestrained control in the Senate and to force lawmakers to achieve consensus.
The last time the government shut down was in 2013, which cost the U.S. economy at least $24 billion.
This article has been updated with comment from Mulvaney.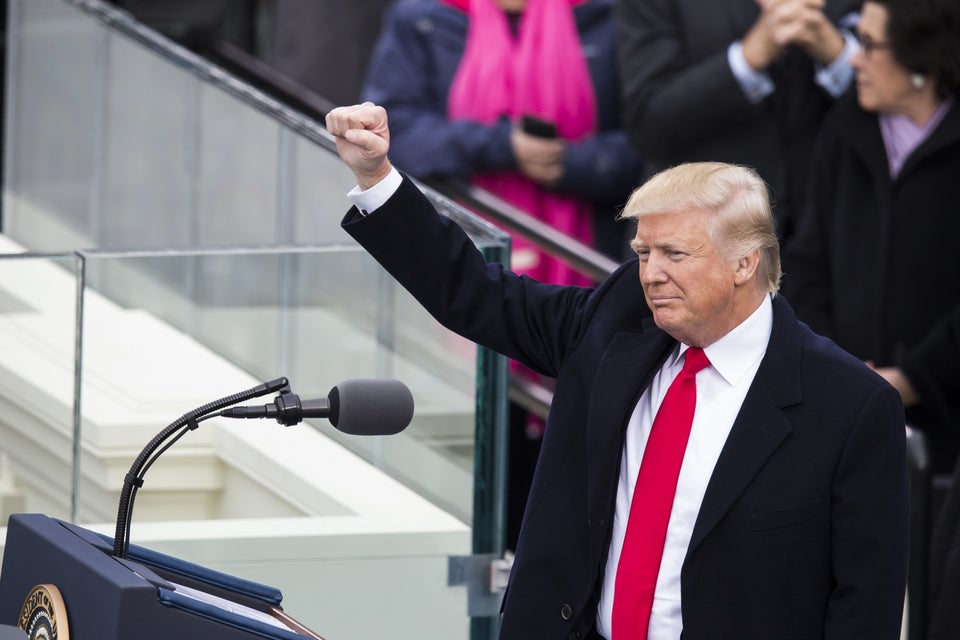 Best Photos From Trump's First 100 Days