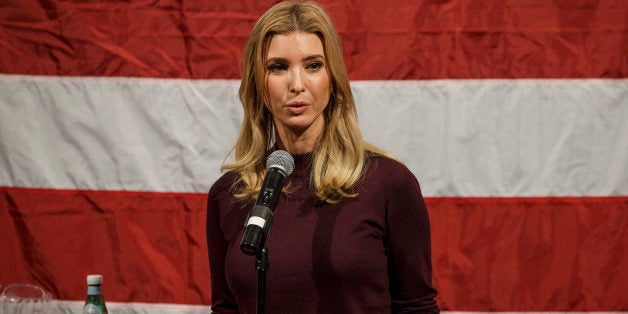 The man only cares about winning. We all know how he has maligned every minority group and incites hatred at his rallies.
He doesn't care as long as he has his fans. The applause, the chanting, the love from the audience. His base.
Well apparently his base are also (surprise, surprise) anti-semites who are joining him in his anti-media conspiracy tirade, chanting "Jew-S-A!" (Supposedly because there are so many Jews who are in in the media business.)
But has Trump ever in any of his rallies come to his own daughter Ivanka's defense? Has he ever owned the fact that Ivanka is Jewish (converted) and his son-in-law Jared Kushner, who he is supposedly contemplating a media empire business with, is an observant Jew? He seems to ignore the vitriol at his rallies and simply fans the flames.
He only cares about winning. If that means going along silently with the hate mongers, he doesn't care. Even if it's you, Ivanka and Jared. Too bad, so sad.