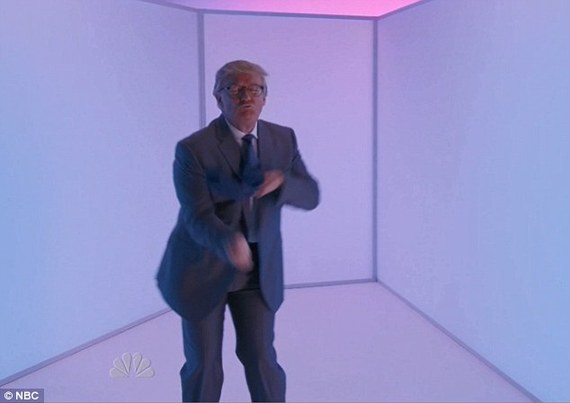 New York: Now that President-elect Trump will continue to executive produce "Celebrity Apprentice" with new host Arnold Schwarzenegger, after becoming President, Trump has announced that he will also be competing on "Dancing With The Stars".
"I'm going to win bigly," tweeted Trump. "I'm the best dancer there is," he added. "No one can dance as good as me. Plus, it will give me a chance to grab my partner's pussy."
In a private briefing, Mike Pence and Paul Ryan were enthusiastic about Trump's announcement. "While President Trump busy is distracting the voters with Tweets and reality shows, we'll be privatizing Social Security and Medicare and unleashing the fossil fuel industry," said Pence. "Hardly anyone will even notice. It's a right wing wet dream"
LOL...But not as far-fetched as it sounds.
REAL LIFE. REAL NEWS. REAL VOICES.
Help us tell more of the stories that matter from voices that too often remain unheard.