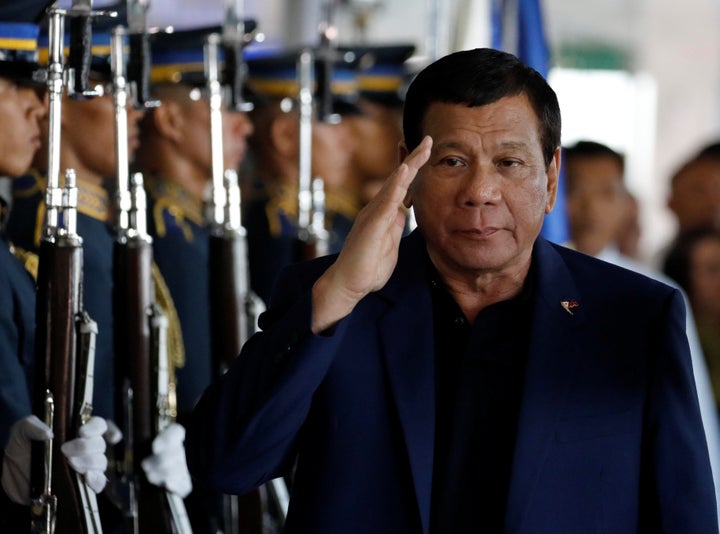 In case you hadn't noticed, as in the Middle East and Europe, we're in a new Trumpian age in Asia. If you want to confirm that, check out the recently leaked transcript of an April 29th phone conversation between the American and Philippine presidents (published in full at the Intercept). Donald Trump launches the call with a bonding gesture, comparing his own sleepless habits to those of Rodrigo Duterte. ("You're just like me. You are not a person who goes to bed at all. I know that, right?")
He then implicitly makes another comparison between the two of them, congratulating the Philippine president on his anti-drug program in which he has loosed police and paramilitaries to kill at will, resulting in more than 7,000 extrajudicial executions across his country. "I just wanted to congratulate you," says Trump, "because I am hearing of the unbelievable job on the drug problem. Many countries have the problem, we have a problem, but what a great job you are doing and I just wanted to call and tell you that." You can feel, I think, his yearning for the powers of an autocrat in that statement, as well as his long-term obsession with the war on drugs.  When Duterte responds by decrying drugs as the "scourge of my nation," Trump, in his typical fashion, takes a backhanded whack at his predecessor. ("I... fully understand that and I think we had a previous president who did not understand that...")
Only then, in full tough-guy mode, does he move on to scourges of his own, bringing up the North Koreans and bragging ― while leaking what was undoubtedly classified information ― that the U.S. has two nuclear subs cruising somewhere off the Korean coast: "We have a lot of firepower over there.  We have two submarines ― the best in the world ― we have two nuclear submarines ― not that we want to use them at all. I've never seen anything like they are, but we don't have to use this, but [North Korean leader Kim Jong-un] could be crazy so we will see what happens." In other words, the American president is boasting about being ready for nothing less than nuclear war in Asia, even as he tries to get Duterte to call Chinese President Xi Jinping to put further pressure on Kim.
All in all, it was quite a performance and yet consider it but a toe in the water when it comes to what used to be proudly labeled an "American lake."  (As a Tin Pan Alley song title of the World War II era put it, "To Be Specific, It's Our Pacific.")  If you want to take the full plunge into the cold waters of that ocean and of our Asian future ― and believe me, it's not what you imagine – then, in his latest piece "Goodbye Pacific Pivot, Hello Pacific Retreat," follow John Feffer, author of the dystopian novel Splinterlands, into an era that may be anything but bright for the United States, China, or other Asian lands.
Calling all HuffPost superfans!
Sign up for membership to become a founding member and help shape HuffPost's next chapter
BEFORE YOU GO