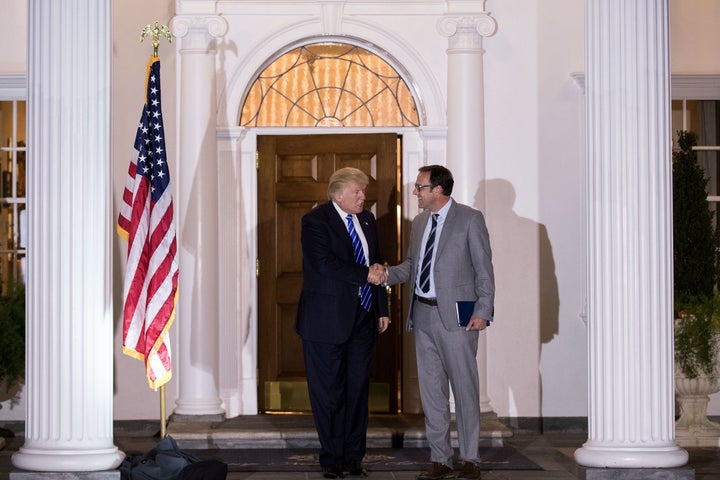 President-elect Donald Trump on Wednesday announced his intent to nominate 47-year-old Todd Ricketts, the youngest son of billionaire TD Ameritrade founder Joe Ricketts, to be his deputy secretary of commerce.
"Todd Ricketts is an immensely successful businessman with unparalleled knowledge of the finance industry," Trump said in a statement Wednesday. Ricketts has "years of hands-on experience in the finance industry," the statement said, and "like President-elect Trump, Mr. Ricketts will use this knowledge to fix the broken Washington D.C. system."
According to his professional biography, Ricketts spent his "career as an entrepreneur and investor in the securities industry working at the New York City-based NASDAQ start-up, Knight Securities."
But Ricketts only worked there for 14 months, a spokeswoman for the company told The Huffington Post, from September 1997 to November 1998. And as for Ricketts' career as "an immensely successful businessman," it appears to consist of a defunct eco-tourism venture and a local bike shop that Ricketts bought a few years ago to save it from going out of business.
Here's how Ricketts describes himself on the website of the bike shop, Higher Gear:

As Trump staffs his administration, he is prioritizing hiring people he considers to be fellow "outsiders," many of whom have little experience in government and have spent their careers in the private sector. In this sense, Ricketts fits neatly within Trump's overall hiring strategy. But one year of working in finance after college doesn't quite fit the definition of a "career."
HuffPost asked the Trump team to clarify the basis for Trump's claim that Ricketts has an "unparalleled knowledge of the finance industry." We also reached out to a Ricketts spokesman for a more complete resume for the future deputy secretary of Commerce. Neither of them have responded.
But while Ricketts may lack the typical qualifications for such a high post, members of his family were major financial supporters of Trump's campaign.
The Candidate Of Last Resort
Long before the Ricketts family sided with Trump, however, they bankrolled Our Principles PAC, a major anti-Trump super PAC, which ran ads this spring painting Trump as a misogynist.
After Trump won the GOP nomination, the family abandoned its anti-Trump effort and Todd Ricketts even co-hosted a fundraiser for Trump in September. That same month, Todd Ricketts' father, Joe Ricketts, gave $1 million to a pro-Trump group ― one of the single largest individual donations to Trump's election effort.
Now, by joining the Trump administration, Todd Ricketts will burnish more than just his own resume. He'll also solidify his family's status as one of the most influential conservative political families in the nation.
And for the Ricketts family, securing an elevated position in national politics is a project that's been in the works for years, starting in the early years of the Obama administration, with patriarch Joe Ricketts' decision to bankroll a series of conservative PACs.
By 2012, the elder Ricketts commissioned a provocative ― and race-baiting ― multi-million dollar attack plan against Barack Obama, leaked documents showed. The strategy was to imply that the president had tricked Americans into believing he was a "metrosexual, black Abe Lincoln." After the attack plan made news in May of that year, Joe Ricketts distanced himself from it; but a few months later, in August, an anti-Obama documentary came out that Ricketts had partly financed. It was called "2016: Obama's America."
Tom Ricketts, the eldest of the four siblings, is an experienced entrepreneur who runs the family's businesses, but who is less involved in politics than his two middle siblings, Pete and Laura.
After pouring almost $12 million of his own money into a failed 2006 bid for a Nebraska senate seat, Pete Ricketts spent another $2 million in a successful 2014 bid to win the Nebraska governor's race.
Laura Ricketts, the family's lone liberal, has become an increasingly influential Democratic donor during the Obama era. She is also the first openly gay person to co-own a major league baseball team.
A Thankless Job
If the Senate confirms Todd Ricketts, he will be responsible for the day-to-day management of the Commerce Department's 38,000 employees and its $6 billion budget. He will also be the first person in nearly 20 years to hold the post without having earned an advanced degree. Ricketts graduated from Loyola University in 1993 with a degree in economics, but he dropped out of business school soon after.
Ricketts himself readily admits that he's not academically inclined. "I took two years off after high school. When I didn't go to college, my dad said I had to get two full-time jobs," Ricketts said in a 2010 episode of "Undercover Boss," a reality TV show. "That was the incentive to go to college."
In the show, Ricketts went undercover at the Cubs baseball operation to better understand the business and the family's employees. But he was fired on his very first day.
So what was Ricketts doing for the nearly two decades between his job at Knight Securities and his nomination for a very high-level job at the Commerce Department?
Publicly available sources show that in 2002, Ricketts co-founded a now defunct eco-tourism company, EcoTravel.com, with his wife and sister. Below is Todd Ricketts' bio from the site: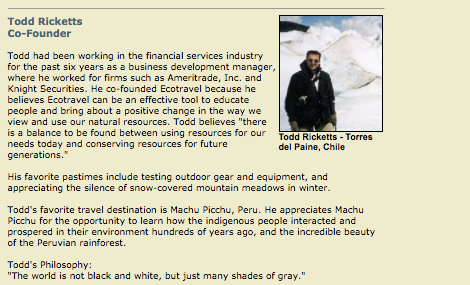 In 2009, Todd helped to save a local bike shop in Chicago's Wilmette neighborhood from shutting down by buying it after the owner passed away.
That same year, Ricketts, his father and his siblings all acquired the Chicago Cubs baseball team. Soon after, Todd and his three siblings, Tom, Laura and Pete, all joined the board of trustees, comprised today of the four Ricketts siblings and one representative of the Chicago Tribune company.
In addition to the Cubs board, Todd Ricketts sits on the corporate board of TD Ameritrade, the company his father started. These board positions constitute a major part of Todd's resume.
Boards like these tend to meet only four times a year, however, although trustees can be given responsibilities to manage between meetings. The same goes for the two nonprofit boards that Ricketts serves on, the National World War II Museum and Opportunity Education. Ricketts also has a weekly conference call with his siblings about the Cubs, he said in 2010.
An Uncertain Agency
Politically speaking, it's unclear exactly where Ricketts fits into the Trump administration. Trump's populist rhetoric and protectionist trade policies are at odds with some of the most important work done by the Department of Commerce: helping big American companies do business overseas. And some of Trump's top advisors have called for the wholesale elimination of Commerce, calling it "the department of corporate welfare."
Still, Ricketts sounds excited about his new job. "Advancing practical policies that promote economic opportunity is critical to making America great again," he said in the transition statement Wednesday. "I'm eager to begin this important work ... which will improve the lives of all Americans."
Sign up for the HuffPost Must Reads newsletter. Each Sunday, we will bring you the best original reporting, longform writing and breaking news from The Huffington Post and around the web, plus behind-the-scenes looks at how it's all made. Click here to sign up!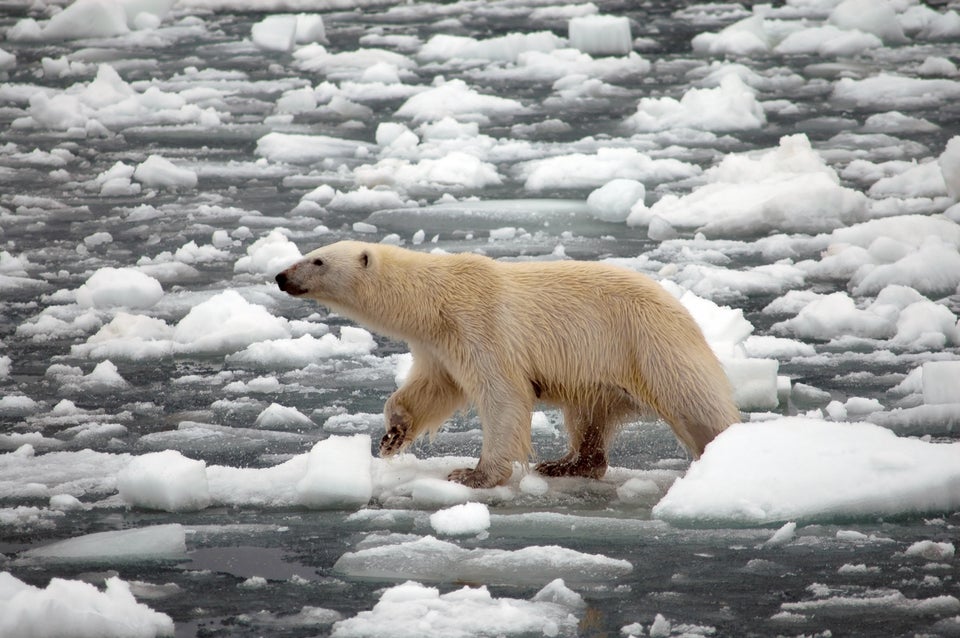 Donald Trump's Environment Guy Doesn't Believe In Climate Change
Popular in the Community