If it were solely up to President Donald Trump, 11-year-old Herman Amaya and his family would already be preparing to leave the U.S. for El Salvador.
Four of the five members of the Annandale, Virginia-based family are in legal limbo, waiting for courts to decide whether they should be forced out of the country where they have resided for years. The fifth is Herman, a U.S. citizen who could be forced to either leave the nation where he was born or separate from his family.
Whether the family members will ultimately be permitted to stay in the U.S. could depend on a Supreme Court that now has two Trump appointees, a Congress that's repeatedly failed to enact protections for immigrants and a president intent on removing them.
But for now, they're waiting.
"There's a lot of things thrown in the air," said Herman's older brother, 18-year-old Sam Amaya. There's nothing secure."
It's a particularly complicated time to be a mixed-status family that includes some members who are U.S. citizens or legal permanent residents and others who have temporary protections or none at all.
Sam and older sister Diana are two of nearly 700,000 beneficiaries of the Deferred Action for Childhood Arrivals program, or DACA, created by President Barack Obama to give work permits and temporary relief to young people who came to the U.S. as kids.
Their parents are two of nearly 200,000 Salvadoran immigrants who received similar relief under Temporary Protected Status, or TPS, because their country was deemed too dangerous or unstable to send immigrants back to in years past.
Trump tried to end both DACA and TPS for Salvadorans. In both cases, he was blocked in court. Between the two cases, he's fighting to force the four older members of this family to leave.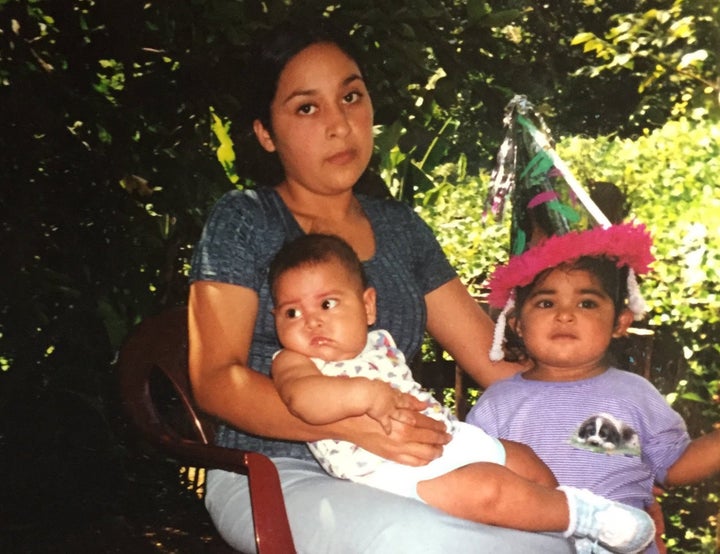 Diana was 6 and Sam was 4 when they and their mother left El Salvador to join their father, Samuel Amaya, in northern Virginia. He had lived in the U.S. for several years and had saved money to bring his family, hoping they could be safer and get a better education. Herman was born in the U.S., making him a native-born American citizen.
More than a decade ago, the parents received TPS. Getting the protections changed their lives by letting them work legally and without constant fear of deportation, said mother Idalia Majano-Amaya. It was nerve-wracking during the periodic waits to see whether the government would renew TPS for Salvadorans, based on conditions on the ground there, and it was expensive to pay the fees for both Majano-Amaya and her husband. But it was worth it.
The older brother and sister had a similar experience with DACA. The protections allow them to work legally and get driver's licenses. Both graduated from high school and are now aiming to get more education — Sam wants to go into engineering and Diana wants to be a nurse.
They hit a roadblock with Trump. When they learned that he had won the presidential election, they were devastated.
"And it didn't get much better," Sam said.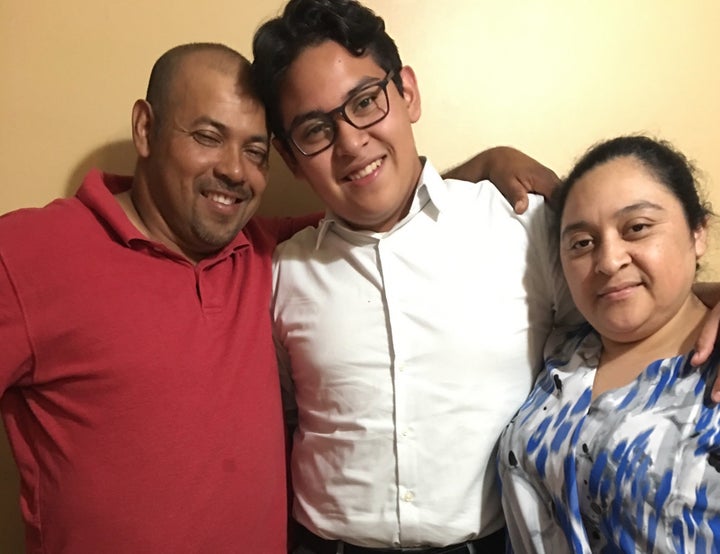 Last September, Trump followed up on his campaign promise to rescind DACA, although he allowed current permit-holders to keep their protections until they expired. In January, when TPS for Salvadorans was up for renewal, Majano-Amaya was more nervous about it than she'd ever been before. Her fears were realized: The Trump administration announced it would terminate TPS for Salvadorans as of September 2019.
Multiple courts blocked the administration from fully terminating DACA, which has allowed its beneficiaries to continue to renew their two-year work permits for the time being.
And earlier this month, a federal judge temporarily blocked the administration from ending TPS for Salvadorans, along with protections for immigrants from Haiti, Nicaragua and Sudan, in part on the grounds that the decision was based "on animus against non-white, non-European immigrants."
On Tuesday, the Trump administration submitted its plan for complying with the court ruling on TPS. Recipients from the four countries will continue to have protections as long as the order is in effect and for at least six months after, should the ruling be reversed on appeal. Recipients' work permits will be automatically extended. 
But that doesn't mean the administration is backing away from trying to end TPS for those four nations or from halting DACA. 
Both the DACA and TPS programs remain in peril. A Texas judge is considering whether DACA itself was constitutional, and the Trump administration plans to push for the Supreme Court to take up a case that kept the president from fully terminating the program. The court battle over whether Trump can terminate TPS for El Salvador, Haiti, Nicaragua and Sudan is ongoing, too.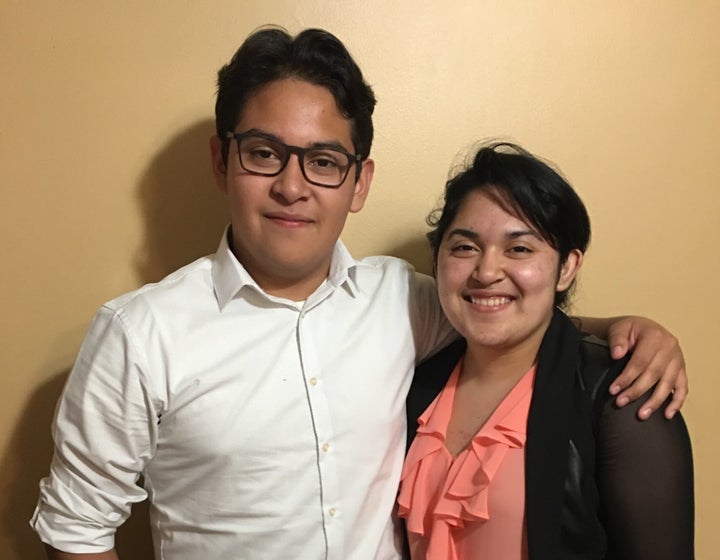 Sam Amaya doesn't want to go back to El Salvador. He remembers only three people there — his grandmother, grandfather and great-grandmother — and only his grandmother is still alive. She tells him about the kids his age in her neighborhood, many of whom have been killed or joined gangs. He is planning to go back to school in the spring and plays music at church.
Majano-Amaya doesn't want to return to El Salvador, either. Her husband, kids, siblings and nieces and nephews all live in the U.S. The family gets together often — at least once a week, sometimes more — and she works for her brother's company.
She's been back to El Salvador to visit but doesn't feel safe there. People who live there can often spot outsiders, including people who have lived in the U.S., based on their clothes or minor changes in the way they talk, and that makes them targets for criminals who think they might have more money. On her visit, Majano-Amaya dressed differently so she wouldn't stand out. She doesn't think the country is prepared for hundreds of thousands of people living in the U.S. to come back.
Then there's what to do about 11-year-old Herman. He has every right to be in the U.S. as a citizen, just like an estimated 192,700 other American-born children of Salvadoran TPS holders. But the U.S. government doesn't offer any blanket reprieve to parents of U.S. citizen kids. A Department of Homeland Security spokeswoman told The Washington Post that the government would "coordinate with the Government of El Salvador to better understand what documents might be needed by U.S. citizen children to enroll in local schools, access local health services, or other social services."
The family doesn't often talk about what will come next. It's hard to even think about.
Sam Amaya recalls being really scared only once, about two months ago. He was in his bedroom talking to his mother and they began to discuss the possibility of losing protections. His sister came in and joined them, and then their father.
They decided that if their parents were forced to go, the kids would go, too, even if they still had DACA protections.
"We just can't stay separated," Sam said. "We've been living through this our whole lives and we'll find a way to live through it together. I don't think separation is the way to go."
REAL LIFE. REAL NEWS. REAL VOICES.
Help us tell more of the stories that matter from voices that too often remain unheard.
BEFORE YOU GO
PHOTO GALLERY
How Donald Trump Talks About Undocumented Immigrants