But, as with so many Trump tweets, it is far from clear whether there's any substance underneath the bluster.
His words have no actual policy power ― and it's not clear whether anything will change at all, LGBT advocates and civil rights lawyers told HuffPost Wednesday. But if his tweets do lead to a transgender ban, civil rights groups will most certainly file suit.
In recent years, courts have heard several cases of transgender people claiming discrimination ― many of whom were fired for transitioning from male to female, or prohibited from using the bathroom at their place of work. Most of the time, courts have ruled in favor of the trans person, but a smattering of rulings have gone the other way as well.
Crucially, the issue hasn't yet made it to the Supreme Court.
"I think Trump's ban is not legal," said Emily Martin, the general counsel and vice president of the National Women's Law Center. "The federal courts have been pretty consistent that when you discriminate against someone based on gender identity, that's a form of unlawful sex discrimination."
Advocacy groups said Wednesday they are readying legal strategies in case the tweets turn into something real.
"We are considering our options. There is nothing off the table," said Jillian Weiss, the executive director of the Transgender Legal Defense & Education Fund. "This is flat out unconstitutional."
Preventing an entire group of people from serving in the military violates the Equal Protection Clause laid out in the 14th Amendment, Weiss said, echoing the opinions of a handful of lawyers. The amendment, enacted after the Civil War with the intention of prohibiting discrimination against former slaves, has been understood since the 1970s to also provide protections against gender discrimination.
Maybe the most well-known gender discrimination case under the Equal Protection Clause was 1996′s U.S. v. Virginia, where the Supreme Court said that the Virginia Military Institute had to admit women.
In another key case, a trans woman successfully sued her employer in 2011 after she was fired for announcing her plan to transition from male to female. That case made it to the 11th Circuit, but not the Supreme Court.
Martin and other lawyers also argued that transgender individuals in the private sector are protected from discrimination via Title 7 of the 1964 Civil Rights Act, but that wouldn't apply to the military. And they noted that some transgender people have sued for their rights under the Americans with Disabilities Act.
There's little question that it is illegal for an employer ― public or private ― to discriminate against someone on the basis of sex. But there's less clarity when it comes to discrimination on the basis of gender identity. Some courts don't distinguish between the two: In other words, if it's illegal to discriminate against a woman because she's a woman, it would also be illegal to discriminate against a trans woman because she's a trans woman.
The courts have mostly moved in that direction, said Sally Abrahamson, a lawyer at Outten & Golden who argues sex discrimination cases. "I don't think Trump is going to be able to undermine this."
For the moment, nothing's changed since last year, when the Department of Defense lifted its longstanding ban on transgender service members and allowed them to serve openly.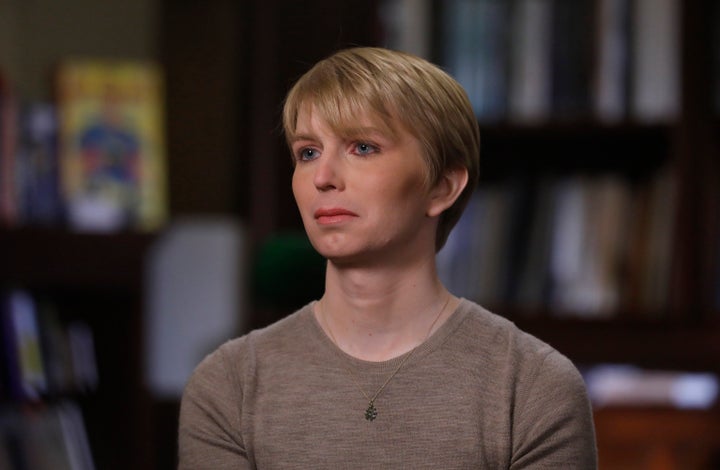 Apparently surprised by Trump's tweets, the Pentagon said Wednesday it would provide "revised guidance in the near future."
If the policy actually materialized, it's not clear what would happen to the thousands of openly trans people currently serving in the military.
On Wednesday, many trans service members were anxious about what's to come, said Matt Thorn, the executive director of OutServe, an LGBT military community advocacy group.
"We have a lot of individuals who are scared," Thorn said. "This is causing undue stress and burden." He reassured those currently serving that nothing had changed, but added if Trump goes further "we will go to court."
The military only lifted its ban on transgender service members last year, and the old policy was never challenged in court. That sets it apart from "don't ask, don't tell," a Clinton-era rule that was supposed to make things easier for LGBTQ people but basically was just a policy of discrimination. (If you were openly gay, you'd be kicked out of the military.)
While that rule was challenged successfully in court, the issue of transgender soldiers didn't really come up until 2015, Thorn said. His group and others were successful in lobbying the Pentagon, under the leadership of Defense Secretary Ash Carter, to change the policy on its own.
Since the ban has been lifted, Thorn said he's heard little from openly trans service members about facing harassment or discrimination. "We have members leading commands and elite teams," he said. "We have had no issues. We were stunned to see the president's tweets this morning. I'm flabbergasted."
― Andy Campbell contributed reporting.
Popular in the Community