Lawyers from two prominent LGBTQ advocacy organizations have filed a lawsuit in the U.S. District Court for the District of Columbia on behalf of five transgender service members with almost 60 years of combined military service.
"Trump's directive to exclude transgender people from military service has created a tidal wave of harms that have already been felt throughout our armed services," Shannon Minter, a transgender legal expert and NCLR Legal Director, said in a statement sent to HuffPost. "Transgender service members have been blindsided by this shift and are scrambling to deal with what it means for their futures and their families. The President's mistreatment of these dedicated troops will serve only to weaken and demoralize our armed forces."
According to a press release, the five plaintiffs have served in the Air Force, the Coast Guard, and the Army.
The biggest questions to be raised from Trump's discriminatory directive stem from the thousands of openly transgender people already serving in the United States military ― many of them overseas. A recent study suggests that there are currently between 1,320 and 6,630 transgender individuals actively serving in the U.S. military.
The suit refers prominently to Defense Department's decision in 2016 to allow transgender people to serve openly.
"Execution of the President's directive will result in an end to service by openly transgender service members and has already resulted in immediate, concrete injury to Plaintiffs by unsettling and destabilizing plaintiffs' reasonable expectation of continued service," the suit states.

If implemented, the suit claims Trump's ban would violate a number of constitutional protections.
"The directive to reinstate a ban on open service by transgender people violates both the Equal Protection component of the Fifth Amendment and the Due Process Clause of the Fifth Amendment to the United States Constitution," the suit states.
A new report released on Wednesday by The Palm Center found that "fully implementing President Trump's ban would cost $960 million in pursuit of saving $8.4 million per year."
The American Civil Liberties Union on Wednesday also stated its intention to file a lawsuit against the directive at some time in the near future. "The ACLU did send a letter to the White House [on Tuesday] formally informing them that we intend to sue and telling them to preserve all documents related to the their planned ban on trans military members in preparation for our forthcoming lawsuit," Ryan Karerat, communications strategist for the ACLU, wrote in an email sent to HuffPost.
Read the Doe v. Trump lawsuit in its entirety below.
CLARIFICATION: This article has been updated to specify that while the ACLU has filed a request for documents pertaining to Trump's transgender ban, they have not filed a formal lawsuit.
Before You Go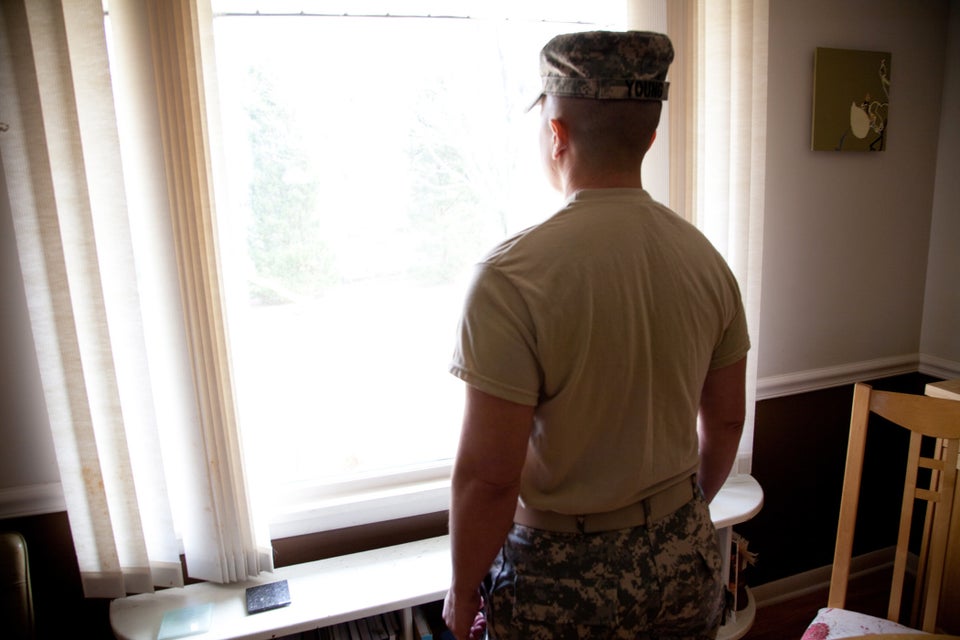 Transgender Military Photo Series by Jeff Sheng
Popular in the Community