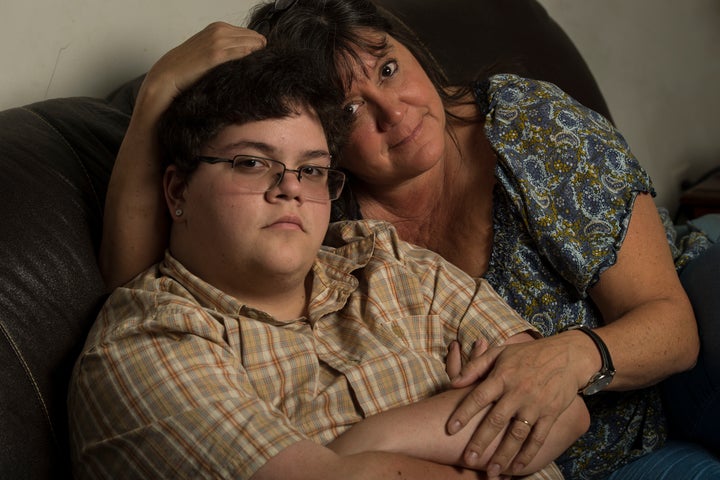 WASHINGTON ― President Donald Trump outraged LGBTQ rights supporters on Wednesday when his administration eliminated Obama-era federal guidance to schools aimed at protecting transgender students from bullying and discrimination.
But it's important to note that Trump's action, while it sends the signal that his administration won't stand up for transgender kids, didn't change anything legally. The same federal and state laws that protect transgender people against discrimination are still in place, and Trump's move has no effect on them.
The guidance that President Barack Obama's Departments of Justice and Education issued to school districts in 2016 was just that: guidance. It wasn't legally binding. It directed schools to accommodate transgender kids' desire to use school bathrooms and locker rooms that reflect their gender identity.
The Obama administration issued that guidance based on its interpretation of Title IX, the 1972 federal law that bans sex discrimination in schools that receive federal funding. His agencies read the law to mean that schools have to treat a student's gender identity the same as the student's sex.
"The guidance ... didn't create law," Vanita Gupta, the DOJ's civil rights chief under Obama, told NPR on Thursday. "The guidance simply enunciated the Justice Department's interpretation of Title IX and what federal civil rights law requires of schools. It was based on a decade of case law. It was based on proven best practices that, frankly, a lot of schools around the country were already implementing at the time that we issued the guidance."
So, for example, if a teacher told a transgender boy he couldn't use the boy's bathroom at school, the Obama administration would argue that that would qualify as discrimination based on that boy's sex, which would be illegal. That direct tie between a student's gender and sex isn't explicitly spelled out in Title IX, but that's how Obama's team was interpreting the law, and that's the thrust of the guidance they issued.
Trump got rid of that guidance but he can't get rid of Title IX. And Obama's interpretation of that law ― that a student's gender identity should be viewed the same as the student's sex ― is the opinion of a federal appeals court and more than a dozen district courts that have tackled related issues over the last 15 years.
The only difference now, without that guidance, is that transgender students would have to go through more of a hassle when suing a school for discrimination, because they'll have one less tool to assert the right to use the restroom of their choice.
"They have access to the courts, even without the guidance," explained Sarah Trumble, deputy director of social policy at Third Way, a centrist think tank. "It's just a heavier burden for them to vindicate those rights without the guidance."
Yet independent of that ruling, many states and localities have been mindful of students' gender identities. As Third Way spells out in a handy explainer, 14 states, the District of Columbia and hundreds of local school districts already have their own policies that protect transgender students from discrimination.
Transgender students are among the most vulnerable people in schools. More than half of them nationwide face verbal harassment, a quarter are physically attacked and 13 percent are sexually assaulted while attending school because they are transgender, according to the 2015 National Transgender Discrimination Survey. Seventy-seven percent experience mistreatment between kindergarten and 12th grade, the survey says.
The big development to watch when it comes to discrimination against trans people comes in March, when the Supreme Court hears oral arguments in the case of Gavin Grimm, a transgender teenager who's suing the Gloucester County School Board in Virginia for denying him the ability to use school bathrooms that match his gender identity. While the U.S. Court of Appeals for the 4th Circuit and other districts courts have deferred to the Obama administration's interpretation of Title IX, applying the law's protections to transgender students, this case could be the ultimate decider.
The American Civil Liberties Union is representing Grimm before the Supreme Court. The organization was using Obama's guidance as part of its argument in Grimm's case, but with that gone, it's now relying almost entirely on the text of Title IX to make the case that the law should apply to gender identity.
Joshua Block, the lead ACLU attorney in Grimm's case, said the slew of previous court decisions in favor of Title IX applying to transgender protections gives him a strong case.
"While it's disappointing to see the Trump administration revoke the guidance, the administration cannot change what Title IX means," Block said. "When it decided to hear Gavin Grimm's case, the Supreme Court said it would decide which interpretation of Title IX is correct, without taking any administration's guidance into consideration. We're confident that the law is on Gavin's side and he will prevail just as he did in the 4th Circuit."
The Gloucester County School Board issued a statement praising Trump for rescinding the guidance, saying it shows why decisions about transgender students' use of bathrooms should be decided at the local level.
"This action shows 'due regard for the primary role of the States and local school districts in establishing educational policy,'" reads the board's statement. "We look forward to explaining to the Supreme Court why this development underscores that the Board's commonsense restroom and locker room policy is legal under federal law."
The Supreme Court will hear oral arguments in Grimm's case on March 28.
Support HuffPost
The Stakes Have Never Been Higher
Before You Go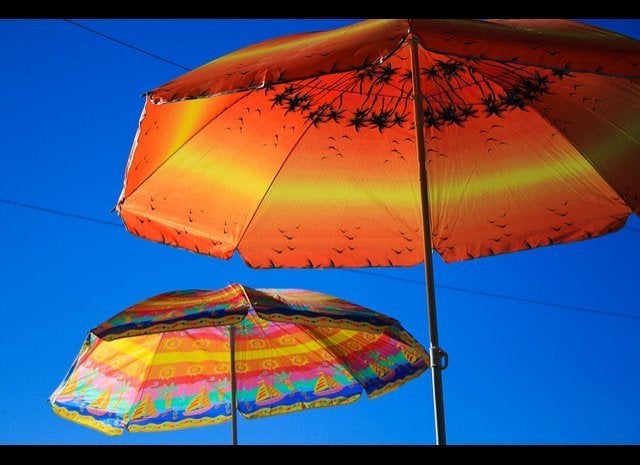 15 Things To Know About Being Transgender By Nicholas M. Teich
Popular in the Community