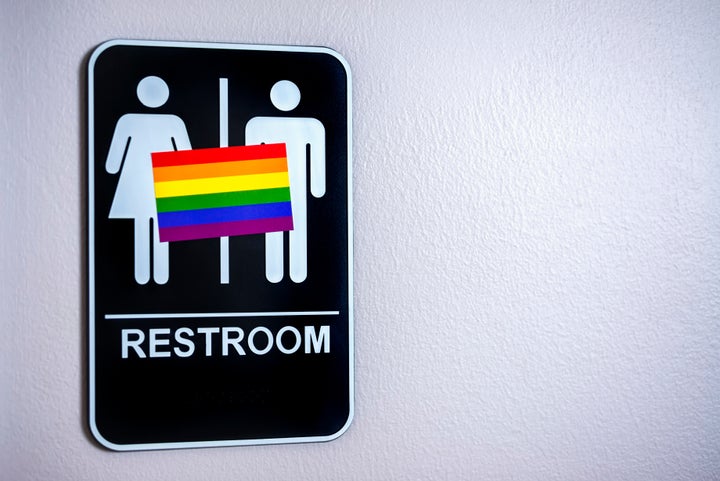 The Trump administration announced Wednesday that it would roll back protections of transgender students that President Barack Obama's administration had put in place, lifting bathroom guidelines that said schools receiving federal funds must treat a student's gender identity as his or her sex.
Several education officials around the country responded to Trump's announcement by saying they would continue to protect transgender students in their schools. 
"Transgender students in L.A. Unified will remain protected regardless of the new directive by the Trump administration pertaining to access to restrooms and locker rooms," Los Angeles Unified School District Superintendent Michelle King said in a statement. "The District embraces all students and remains committed to affirming a safe, productive learning environment for everyone."
Philadelphia School District Superintendent William Hite echoed the sentiment in a statement to CBS News.
"This announcement will not change any school district policy or city law that protects our students," Hite said.
Chris Reykdal, state superintendent in Washington, said the protections would remain in place in the state. In a series of tweets, his office said the federal government hadn't hurt "transgender students' longstanding rights in WA." 
Illinois education officials also said they would maintain their policies to ensure protections for transgender students.
"[Chicago Public Schools] led the way among school districts on bathroom policies for transgender students and staff, and we have no intention of backing down no matter what President Trump does to discriminate against the LGBTQ community," spokeswoman Emily Bittner told the Chicago Tribune.
Although nothing can stop a college from maintaining or implementing the Obama administration's guidelines, the Trump administration has made "a much more ambiguous situation going forward," said Genny Beemyn, director of the Stonewall Center at the University of Massachusetts at Amherst.
Portland State University in Oregon will be among the schools that don't change their policies, school spokesman Chris Broderick told Willamette Week. He said PSU prides itself on offering extensive services to LGBTQ students and being ranked as one of the most LGBTQ-friendly colleges in the country.
"We're certainly not going to be affected," Broderick told the publication. "There's just not an issue at all on who can use what bathroom and that's not going to change at PSU." 
REAL LIFE. REAL NEWS. REAL VOICES.
Help us tell more of the stories that matter from voices that too often remain unheard.
BEFORE YOU GO
PHOTO GALLERY
LGBTQ Groups React To Trump Revoking Trans Protections