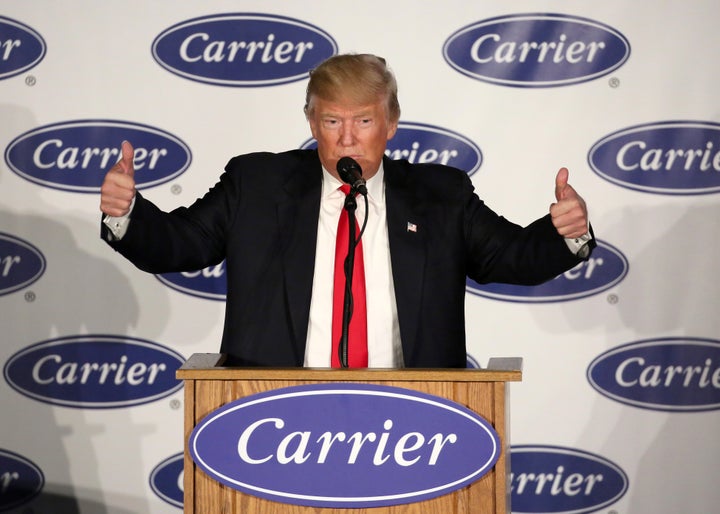 The transgender activist who took Donald Trump to task in a series of viral tweets says she hopes her rant will inspire others, including Republicans, to speak out against the president-elect's many lies and offenses toward minority groups, among other transgressions.
Danielle Muscato, who deems herself an "atheist civil-rights activist, public speaker, debater, writer, columnist and pundit," shot back, arguing that the president-elect was "embarrassing" himself in a tweet that's since been retweeted over 22,000 times and liked by over 81,000 Twitter users.
And the Missouri-based Muscato didn't stop there. Over the next two hours, her rant extended to 30 tweets, all of which garnered thousands of likes and retweets.
Muscato, who had 3,500 followers when she began tweeting at Trump early Sunday, now has over 90,000. She told The Huffington Post that the fact that Twitter users responded so fervently to her series of tweets was evidence of just how divided the country has become in the weeks since Trump swept to victory Nov. 8.
"I think I'm hardly alone in that I've been terribly angry about the result of the election, especially considering the margin by which Hillary [Clinton] won the popular vote. But amazingly, things are turning out to be worse than I imagined," Muscato said. "Trump ran for the wrong reasons, namely, enriching himself. He never wanted this job, and now that he has it, he's hoping a 'fake-it-til-you-make-it' approach will be sufficient for the most powerful office in the world. He's wrong, and it's repulsive."
The response from fellow Twitter users and others has been overwhelming positive. "I'm absolutely thrilled that my message has resonated with so many people ― I think these things simply needed to be said, and I absolutely intend to use this platform to continue fighting for good," she told HuffPost.
Ultimately, she hopes the rant will inspire others to call out Trump "literally every time he says or proposes something that is unacceptable."
"Resistance, en masse, is our only hope," she said.
You can check out the remainder of Muscato's rant below.
Before You Go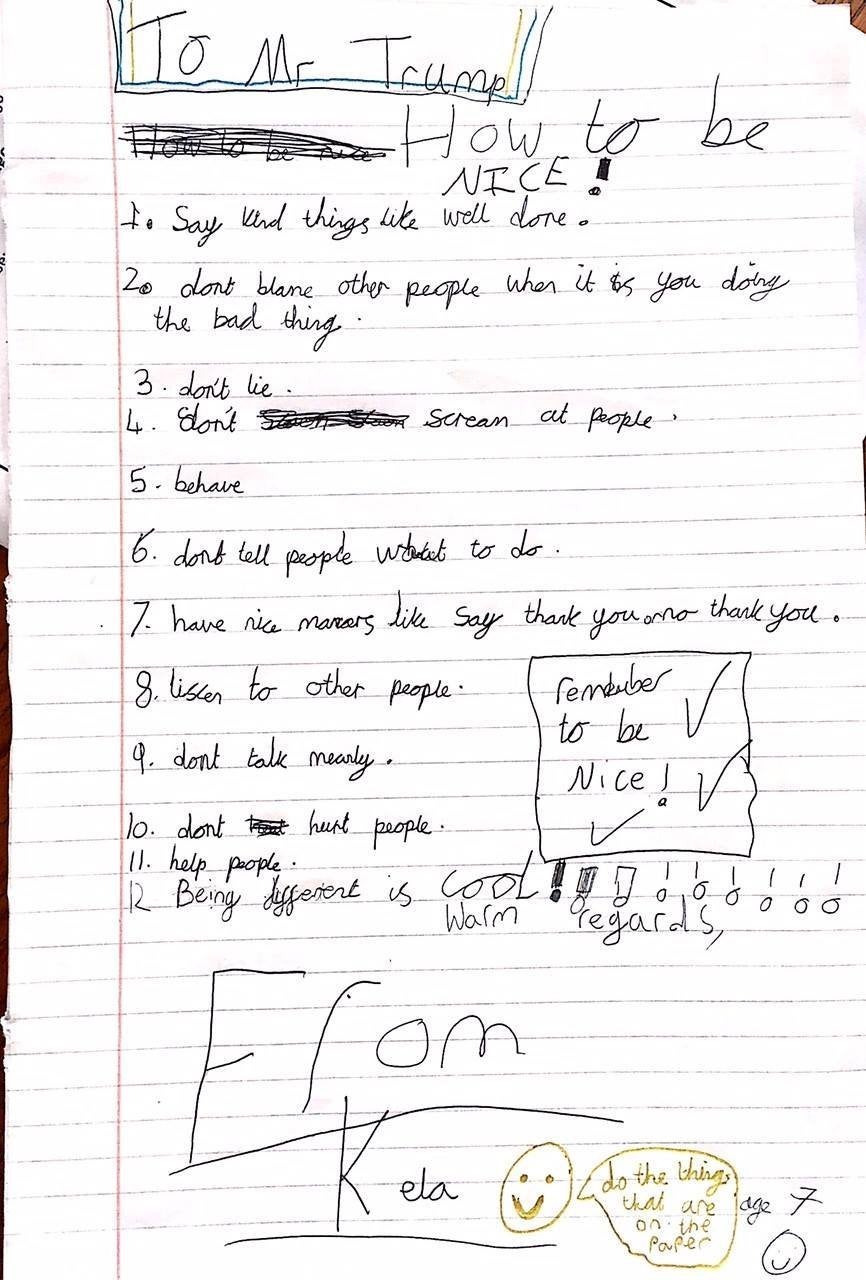 Kids Across America Send Letters To Donald Trump
Popular in the Community