WASHINGTON ― A scientist at Harvard Medical School planned to keep on collaborating with Iranian academics on HIV/AIDS research. Scholars at Columbia Law School's human rights clinic wanted to study the impact of armed conflict on the mental health of people in Yemen, a country in the midst of a deadly civil war. And thousands of students from Muslim-majority countries hoped to attend American universities.
When President Donald Trump signed a temporary ban on travel from seven countries in January, all those plans were thrown into disarray. And although the revised ban, announced Monday, represents a major political defeat, it still leaves research projects in flux. Researchers warn that it's likely to disrupt academic and medical work — more than 7,000 doctors from the now-six impacted countries are practicing in the U.S. — while discouraging bright students from coming to the United States.
The new travel ban, which goes into effect on March 16, will last for 90 days and apply to Iran, Libya, Somalia, Sudan, Syria and Yemen. It will cover only those who have not already obtained visas, although even they can apply for a waiver.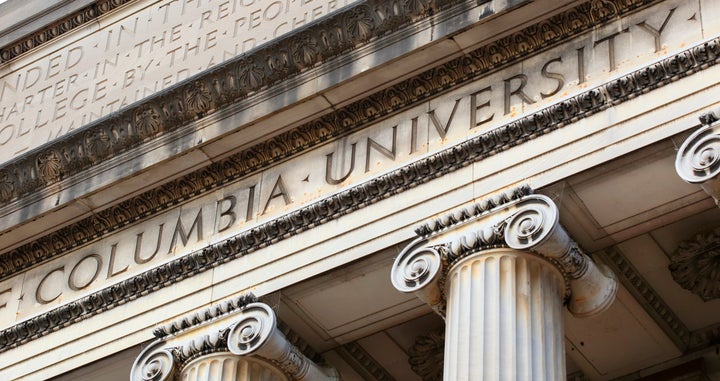 At Columbia Law, researchers have partnered with the Sana'a Center for Strategic Studies, a Yemeni think tank, to look into how Yemen's deadly civil war is affecting its citizens' mental health. The need for this work is "urgent," law student Kate Berry told U.S. senators last month. Several researchers from Yemen were supposed to come to the U.S. for a workshop last week. But the event was postponed because of the original travel ban, and any rescheduling depends on whether the researchers will be able to enter the country.
"We cannot move forward on this crucial research without the individual who will actually be carrying out the research," Berry told The Huffington Post.
Some of the researchers from Yemen were able to travel to Jordan to obtain U.S. visas, Berry said. (Visa services at the U.S. Embassy in Yemen have been suspended.) But because of the cost and infrequency of flights out of Yemen, not to mention the general confusion over Trump's orders, the lead researcher wasn't able to leave the country in time to get a visa, Berry said. The researcher is now exploring the waiver process.
At Harvard Medical School, research associate Navid Madani has spent years working with Iranian scientists on HIV/AIDS research. The collaboration builds expertise in Iran, she said, while the Iranians share their knowledge on matters like needle exchange programs and methadone treatment centers.
After the initial ban was announced, Madani and her team had to rethink how to bring students and scientists to the U.S. The new order offers only "minor" adjustments, she said. One "extremely decorated" physician from Iran was planning to come to Harvard as early as mid-summer for an observership, Madani noted. But that doctor now expects to wait out the 90-day period before applying for a visa.
"It's a waste of time," Madani said. "The administration is throwing a lot of marbles for us to walk around instead of paying attention to serious security issues."
The White House did not immediately respond to a request for comment.
At the University of Wyoming, Mahdi Shahabadi, a Ph.D. student from Iran, is trying to improve water-treatment technology. Because of the initial ban, he was stopped by a U.S. officer when he tried to board a plane to the United States to start school. After the first ban was legally halted, he made it in. His visa is valid until January 2019, but his Ph.D. program runs five years, and he is "depressed and frustrated" about what his future may hold, he told HuffPost.
Thousands of other Iranian students are studying in the U.S., the vast majority in fields related to science, technology, engineering and math. Many of them have single-entry visas, Shahabadi pointed out, so while the new ban is in effect, they likely can't visit their families or attend scientific conferences outside the U.S. without risking losing their right to return. These students "will feel like prisoners," he added.
Academic institutions are also weighing the consequences of the new ban. The School of Engineering and Technology at Indiana University-Purdue University Indianapolis, which has a collaborative graduate program with the University of Tehran in Iran, is still processing applications from Iranian students for the fall of 2017, and the program is not on hold. But "any/all delays in visa processing obviously have potential to impact students' ability to participate," said Gil Latz, associate vice chancellor for international affairs at the Indiana school.
"We hope that current circumstances represent a temporary setback," Latz added.
Students who have been accepted to American universities and are supposed to start in the fall, but haven't been granted visas yet, are reaching out to the American-Arab Anti-Discrimination Committee with concerns, said Abed Ayoub, the group's legal and policy director. Some of those people are "going to be opting to go elsewhere," he warned.
Trump's ban has resonated throughout the world, even in countries that aren't on the list, Ayoub added. Researchers, scientists and other professionals may now take their talents elsewhere. They'll decide they don't want to "be in the U.S.," he said, "because of the way [the U.S. is] treating fellow Arabs and Muslims."
Popular in the Community