Once again we turn to the cinematic mirror to better understand the world we live in.
Endless amounts of terabytes of information have been written about the 40% portion of the American voting population who support Donald Trump. But, curiously, these people and their motivations still seem to be a puzzlement. Who are these people? And what do they want?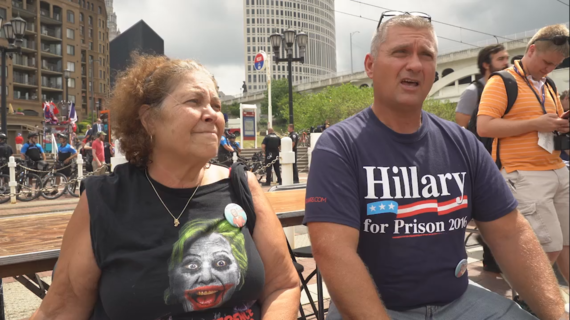 Friends Paula and Arthur travelled one thousand miles to be with Trumps.

The just released documentary "Trump Tribe" goes a long way to answer the mystery. Using an anthropological approach often reserved for what are considered exotic foreign cultures, the filmmakers embedded themselves for 6 days among crowds of Trump supporters at the Republican Convention in Cleveland, Ohio, earlier this year.
Thirty-five Trump supporters were interviewed, allowed to talk and tried to explain themselves in their own words without interruption or analysis. The result is both amusing and appalling, an eye-opening view into what has developed into a cult that will hang around a lot longer than this election. It could be a major influence on American culture for years to come.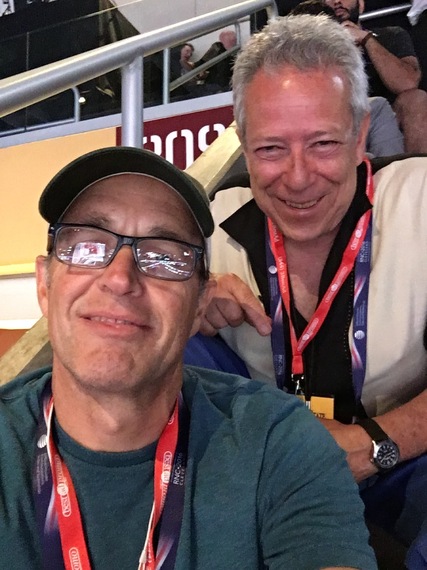 Film makers James Bruce and Peter Koper cover Trump Supporters from an anthropological perspective.
The project comes from two veterans of TV and movies. Fittingly enough director James Bruce served as a producer on Donald Trump's first season of "The Apprentice", among other credits. Writer/producer Peter Koper is a journalist, screenwriter, and producer who had worked with Bruce on "America's Most Wanted" as well as "Headless Body in Topless Bar".
Myth Keepers, Tribal Women, Tribal Elders, and Tribal Youth
"Trump Tribe" uses the formal structure of anthropological study to divide Trump supporters into groups such as Myth Keepers, Tribal Women, Tribal Elders, and Tribal Youth. The documentary reveals the human face of the billionaire's supporters, their hopes, fears, delusions and fanaticism. Up close, the followers are a charming, funny, and odd group seemingly poisoned by narratives and memes of anti-Clintonism and fan worship. Once they gather in a group, a chilling dynamic takes over.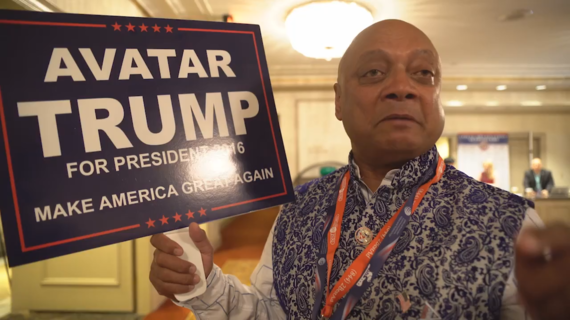 Another Trump fan featured in the anthropological documentary "TrumpTribe."

A "Trump Tibe" trailer as well as the full download are available. If nothing else, it is well worth the watch to better understand this societal phenomenon whether you agree with it or not to keep yourself better informed of the world we collectively inhabit.
Calling all HuffPost superfans!
Sign up for membership to become a founding member and help shape HuffPost's next chapter