According to the report, the president decided against it after White House counsel Don McGahn threatened to resign over the planned firing. McGahn believed that firing Mueller would only add to speculation over whether the president had obstructed justice by attempting to interfere with the probe.
Mueller, according to the Times, found out about the attempt to fire him "in recent months."
The White House didn't immediately return HuffPost's request for comment.
Sen. Mark Warner (D-Va.), the top Democrat on the Senate Intelligence Committee, which is leading its own probe on Russian interference, responded to the Times report in a statement Thursday evening.
"I've said it before, and I am saying it again: firing the Special Counsel is a red line that the President cannot cross. Any attempt to remove the Special Counsel, pardon key witnesses, or otherwise interfere in the investigation, would be a gross abuse of power, and all members of Congress, from both parties, have a responsibility to our Constitution and to our country to make that clear immediately," Warner said.
Trump has previously denied that he plans to remove Mueller from the investigation, but said in December he has an "absolute right" to control the Department of Justice.
Deputy Attorney General Rod Rosenstein appointed Mueller in May, after Trump fired FBI Director James Comey while the agency was investigating Russian meddling in the 2016 presidential election.
A career prosecutor and former FBI director, Mueller was tasked with investigating possible coordination between the Trump campaign and Russia, as well as any matters that directly arise from that investigation.
In the past months, Mueller's investigators have reportedly zeroed in on the question of whether Trump attempted to obstruct justice by firing Comey. Trump later admitted during an interview with NBC News that the Russia investigation was a factor in that decision.
In recent weeks, Mueller's investigative team has interviewed Comey, Attorney General Jeff Sessions and CIA Director Mike Pompeo, and is looking to interview Trump about Comey and former national security adviser Michael Flynn.
Trump said on Wednesday he was "looking forward" to speaking with Mueller, and wanted to do it as soon as possible. Trump's White House attorney, Ty Cobb, later tried to downplay the gravity of the president's off-the-cuff comments, noting that the president was "speaking hurriedly" before a planned trip.
"He remains committed to continued complete cooperation with the [special counsel] and is looking forward to speaking with Mr. Mueller," Cobb said.
Trump is currently in Davos, Switzerland, where he will address the World Economic Forum on Friday.
This story has been updated with a statement from Sen. Mark Warner.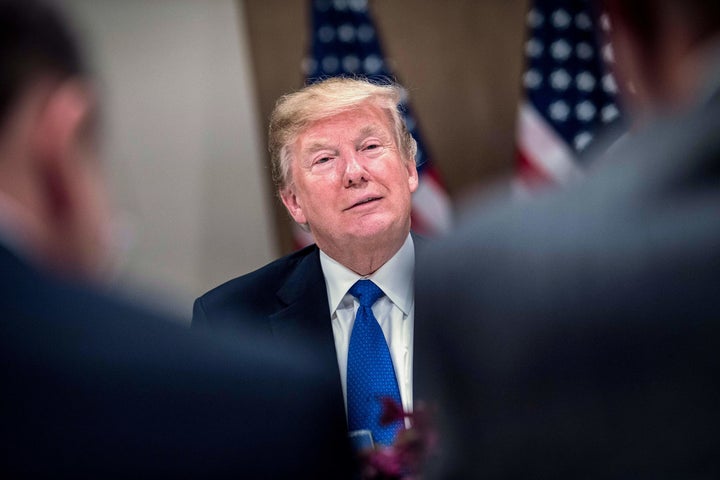 Popular in the Community