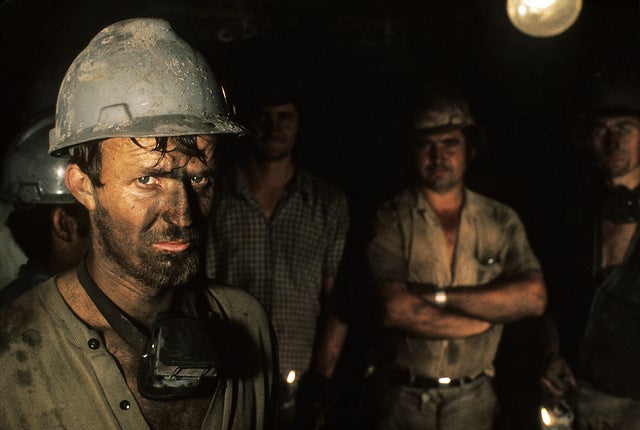 At a time when coal mining deaths are on the rise, the Trump administration has decided to allow that dreadful trend to continue, all the while bragging about his love for the underground workers.
"We're going to fight for you like I promised I would in the campaign," President Trump told a group of hopeful miners in February 2017. Whether he forgot he made that promise or he never intended on fulfilling it, he recently revealed where his true commitment lies.
By rolling back several important safety regulations and by appointing a mining CEO who has repeatedly been charged with safety violations to be the nation's mining safety overseer, Trump's loyalty to corporations was spelled out loud and clear.
On Wednesday, November 15, the Republican-controlled Senate confirmed the president's pick, David Zatezalo, to run MSHA (the Mining Safety and Health Administration) along party lines even though the nominee once ran a company that consistently violated mine safety laws.
Zatezalo served as CEO of Rhino Resources, a mining company in Kentucky that MSHA sent two "pattern of violations" notices to for running afoul of federal health and safety standards. The notices are serious citations that MSHA issues only to companies "that pose the greatest risk to the health and safety of miners," according to the agency.
In 2011, a miner was killed at the Rhino Resource Partners Eagle No. 1 Mine because the mine walls were not adequately supported. Zatezalo paid a fine for that violation. Unfortunately, this was not the first or last death to occur at one of the CEO's mines.
"Instead of nominating an advocate for workers' health and safety, President Trump nominated one of the industry's worst offenders," Sen. Patty Murray, D-Wash., said.
This seems to be a pattern for Trump—nominating people to lead departments that those people are strictly opposed to. (Think Betsy DeVos, Tom Price, Rick Perry.)
To make matters worse, the Trump administration has also decided to roll back many important regulations that attempt to keep miners, who work in incredibly dangerous conditions, as safe as possible. CEOs, of course, say these regulations are "onerous and unnecessary." Their bottom line, obviously, is more important than workers' lives.
An Obama-era rule requiring that certain mine operators conduct safety inspections before workers begin their shift has been delayed as well as a regulation requiring mines to promptly notify workers about any adverse conditions.
These delays put miners' lives at risk at a time when deaths in the industry are rising. Fourteen coal miners have died so far this year, up from just 8 in all of 2016. We've seen that when administrations take a soft approach, or no approach, to safety and health regulations, deaths skyrocket.
On top of regulation rollbacks, the administration is also suspending a federal study that was supposed to provide the most comprehensive review to date on the environmental and health effects of surface mining. Several studies over the years have shown links between lung, liver, and kidney disease and close proximity to mines.
Without delving more into these findings, there is no path to prevention. Community members are merely left to wonder if their water is safe and wonder if their cancer was a coincidence or caused by contamination.
So while Trump is standing on podiums pouring out love for miners, he is going backstage with his corporate cronies and turning their livelihood into a game of Russian Roulette—all in the name of money.
This isn't what miners had in mind when they put their faith in this man. This isn't what they signed up for when they began working underground at age 18. And this isn't what they deserve as workers and as human beings who risk their lives to keep America's lights on.
Calling all HuffPost superfans!
Sign up for membership to become a founding member and help shape HuffPost's next chapter