Rep. Mark Sanford lost his bid for re-election in South Carolina's 1st Congressional District on Tuesday night, handing a Republican primary victory to state Rep. Katie Arrington.
Arrington had attacked Sanford, a strident conservative and member of the House Freedom Caucus, for his frequent criticisms of the president. Trump himself tried to deliver a finishing blow with a Tuesday afternoon tweet dismissing Sanford as "unhelpful" and reminding voters of a past scandal involving the then-South Carolina governor and his then-girlfriend from Argentina.
Trump also explained his rationale for weighing in early Wednesday:
Trump's endorsement of Arrington came just three hours before the polls closed, so it's not clear if that tweet really moved voters much. But Sanford's defeat still is something of a political victory for the president and shows his popularity with the Republican base. Trump's approval with Republican primary voters has been enough to drive other intra-GOP Trump antagonists, like Arizona Sen. Jeff Flake, into retirement.
Sanford is in his second stint representing the 1st District, which includes the Lowcountry and the city of Charleston. He'd earlier held the seat from 1995 to 2001; he won it again in a 2013 special election. (In between, he served two terms as governor.)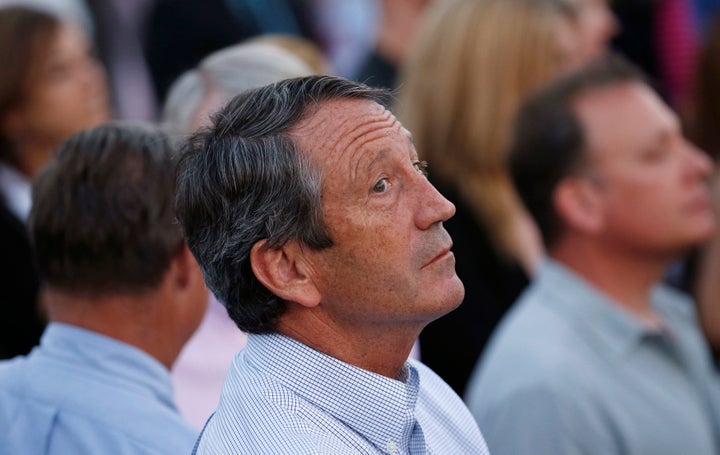 Arrington defeated Sanford by focusing on his record of critiquing the president. He's called for Trump to release his tax returns, described the president's use of violent rhetoric as a "problem" and called his alleged affair with Stormy Daniels "deeply troubling."
In television ads, Arrington turned those attacks on Trump against the incumbent.
"Enough is enough," she said in one ad after a montage of Sanford's cable news criticisms of the president. "How can Mark Sanford get anything done if he spends all his time on TV making enemies?"
Sanford responded by touting his conservative bona fides ― he had a 100 percent rating from the Club for Growth, a 86 percent rating from the U.S. Chamber of Commerce and a 96 percent rating from the American Conservative Union in 2016 ― and by attacking Arrington for supporting tax hikes while in the state legislature.
The 1st District is safely Republican. Sanford won it with 59 percent of the vote in 2016. Trump defeated Democratic nominee Hillary Clinton by 14 points, but only won 54 percent of the vote ― the lowest share in any of South Carolina's GOP-controlled House districts. Democrats are hopeful that Joe Cunningham, an ocean engineer who has already declared he won't support House Minority Leader Nancy Pelosi, can make the race competitive.
This article has been updated with additional information about the results of Tuesday's election.
Popular in the Community