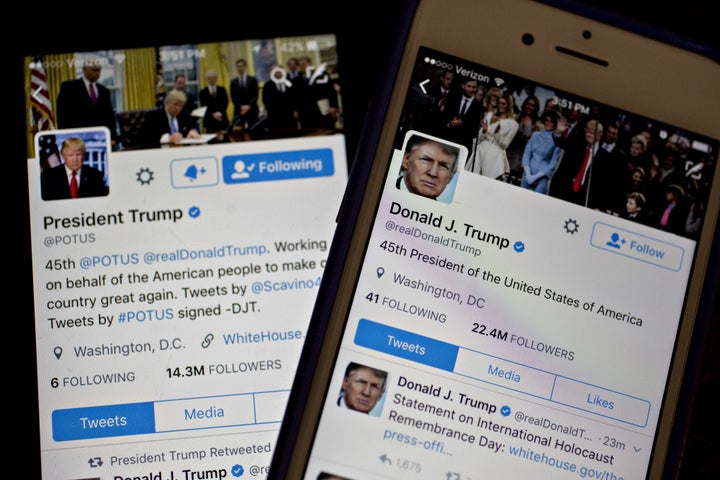 Tweets from President Donald Trump's account that are registered as being sent from from an Android ― generally a sign that the president wrote them himself ― get significantly worse scores from the public than the more innocuous tweets sent from an iPhone (presumably written by his staff).
The YouGov TweetIndex catalogues Trump's tweets and has a representative public sample rate for each of them. The respondents are asked to rate them in a scale of "great," "good," "OK," "bad" and "terrible" (between +2 to -2) as well as showing the breakdown of Republicans, Democrats, and independents.
The Huffington Post collected the data and separated it by whether the tweet came from Trump's Android or an iPhone. When the tweet came from an iPhone, it scored an average of 8 points in YouGov's TweetIndex. These tweets were mostly updates on the administration's staff, meetings that the president had with other world leaders or ended with "MAKE AMERICA GREAT AGAIN."
However, tweets that came from Trump's Android received an average score of -21 points, 29 points worse than those presumably sent by his staff.  These tweets often had random words capitalized, accused the media of "fake news," or conspiring about what might be true.
Trump's most highly scored tweet ― predictably from an iPhone ― scored a 56 overall.
His lowest scoring tweet (want to guess where it came from?) was disliked by all parties.
REAL LIFE. REAL NEWS. REAL VOICES.
Help us tell more of the stories that matter from voices that too often remain unheard.
BEFORE YOU GO