As severe flooding threatened Texas residents in the aftermath of Hurricane Harvey, President Donald Trump on Sunday focused on the "wonderful" response by government officials to the storm while marveling at the disaster's scope.
Trump spent much of the weekend assuring Americans that he was following the storm, posting self-congratulatory tweets and boasting about the "great talent on the ground."
"So far, so good!" Trump tweeted at Sen. Chuck Grassley (R-Iowa) on Saturday, after the lawmaker warned that the storm presented a critical moment for the president, citing the poor response to Hurricane Katrina in 2005 by then-President George W. Bush's administration.
Later on Sunday evening, Trump issued another, similar tweet thanking no one in particular.
Although Hurricane Harvey has been downgraded to a tropical storm, heavy rainfall from it is expected to last for days and the Houston area braced for the prospect of catastrophic flooding. The National Weather Service reported at least five fatalities in the region.
According to Trump's weekend schedule, he has been monitoring the storm from his Camp David retreat, receiving regular updates from authorities. But it was clear from his tweets that Trump's priorities were not entirely on the disaster.
On Sunday, Trump announced via Twitter that he would visit Texas "as soon as that trip can be made without causing disruption." Yet he immediately tweeted that he would also visit Missouri.
He bragged that Missouri is "a wonderful state...that I won by a lot" in the 2016 election, and he politicized the visit by predicting that a Republican would defeat its Democratic U.S. senator, Claire McCaskill, who is up for re-election next year.
He even found time to plug a book by ardent supporter David Clarke, the sheriff of Milwaukee County who runs a jail where the deaths last year of four persons ― including a newborn ― have raised concerns about its operations.
On Friday evening, while Hurricane Harvey was about to make landfall, Trump used the opportunity to unleash a storm of other news, spurring questions about whether he deliberately timed the actions to keep the spotlight off them.
He quietly issued a memo outlining guidance on enforcing his decision to ban transgender people from serving in the military. He also pardoned Joe Arpaio, the former Arizona sheriff who had been found in contempt of court for violating a judge's order stemming from a racial profiling case. Notwithstanding Hurricane Harvey, Trump's pardon of Arpaio spurred fierce criticism, including from Sen. John McCain (R-Ariz.).
Despite Trump's emphasis of how well various government entities had responded to Hurricane Harvey, FEMA administrator Brock Long on Sunday warned that recovery efforts had only just begun, characterizing the disaster as "a storm that the United States has not seen yet."
"FEMA is going to be [in Texas] for years," Long told CNN's Jake Tapper. "This disaster is going to be a landmark event."
Before You Go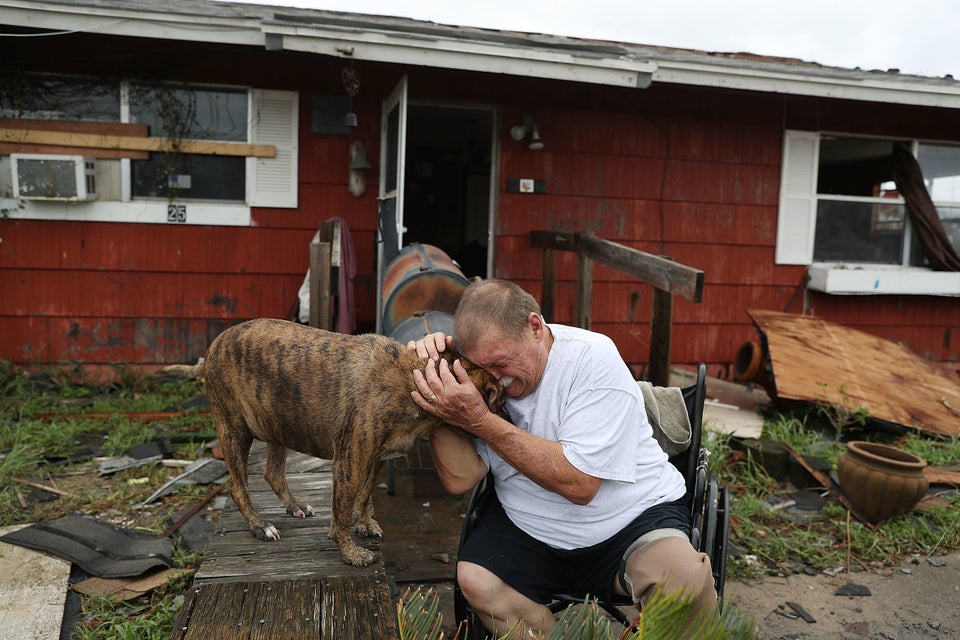 Hurricane Harvey Aftermath
Popular in the Community