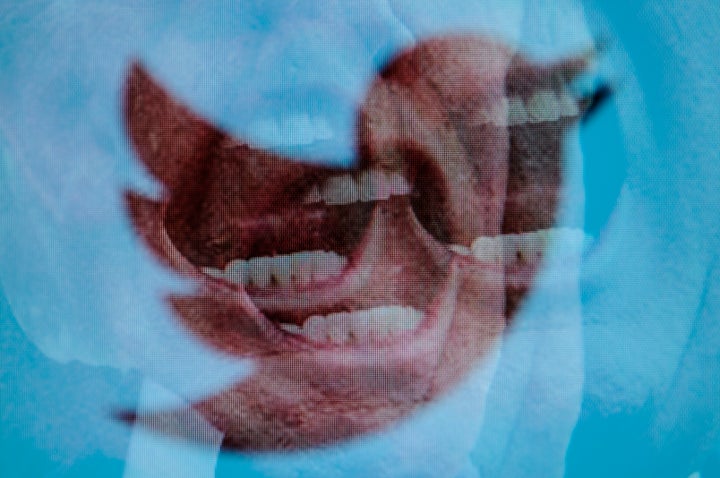 The United States was about 48 hours into the new year and, for a sweet, brief moment, it seemed like the political news cycle would be uncoupled from the presidential Twitter feed. But, alas, just two days into 2018, President Donald Trump, itching for controversy following a relatively quiet holiday break, sent off a barrage of missives with far-reaching international and domestic implications.
Here's a round-up of president's Twitter feed from the first Tuesday of the year.
He Attacked Former Hillary Clinton Aide Huma Abedin
Trump renewed his attacks against former 2016 presidential election rival Hillary Clinton on Tuesday, calling for one of her top aides, Huma Abedin, to be jailed. His message ― which also included a hit at what he called the "deep state Justice Department" ― apparently referenced emails sent by Abedin that were released by the State Department on Friday.
Trump has continued to attack Clinton and her team more than a year after he was elected president.
He Called Kim Jong Un "Rocket Man" And Said He Had A "Much Bigger" Nuclear Button
Trump taunted Kim Jong Un on Tuesday, just a day after the North Korean leader warned the U.S. that Kim had a nuclear button "always on [his] desk" and that the entire United States was "within range of our nuclear weapons."
Earlier in the day, the president once again demeaned Kim as a "rocket man" and later tweeted that his own nuclear button was "a much bigger & more powerful one than his."
"And my Button works!" Trump finished.
He Threatened To Cut Off Foreign Aid To The Palestinians 
The White House also appeared to threaten hundreds of millions of dollars in U.S. aid to the Palestinians on Tuesday, just hours after America said it would withhold similar funds from Pakistan.
Trump lambasted the Palestinians for not giving the U.S. "appreciation or respect," and accused their leaders of abandoning the peace process with Israel. Tension has risen throughout the Middle East in recent weeks following Trump's decision to relocate the U.S. Embassy in Israel from Tel Aviv to Jerusalem.
He Announced Plans For "The Most Dishonest & Corrupt" Media Awards
The president continued his almost daily attacks on the media on Tuesday with a vague joke that he would establish something called "THE MOST DISHONEST & CORRUPT MEDIA AWARDS OF THE YEAR."
"Subjects will cover Dishonesty & Bad Reporting in various categories from the Fake News Media," he wrote.
Earlier Tuesday, Trump lobbed an attack against his favored punching bag, the "Failing" New York Times, and its new publisher.
"Get impartial journalists of a much higher standard, lose all of your phony and non-existent "sources," and treat the President of the United States FAIRLY, so that the next time I (and the people) win, you won't have to write an apology to your readers for a job poorly done!"
He Took Credit For The Safety Record Of Commercial Jet Airliners
Commercial airlines recorded their safest year ever in 2017 after documenting zero accidental deaths on commercial passenger jets around the world.
Trump moved to take credit for the record early Tuesday, linking the lack of fatalities to his efforts to be "very strict on commercial aviation." But, as HuffPost's Ethan Klapper notes, such boasts appear to be overstated. 2017 was just as safe for U.S. aviation as both 2015 and 2016, and the numbers reported this week account for commercial flights worldwide.
Calling all HuffPost superfans!
Sign up for membership to become a founding member and help shape HuffPost's next chapter