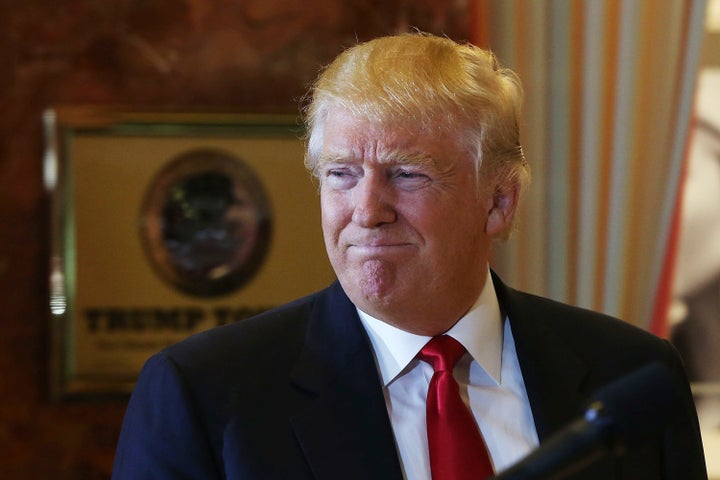 A Donald Trump presidency could have a negative impact on the United States' efforts to host the 2026 World Cup, U.S. Soccer Federation President Sunil Gulati told reporters Tuesday.
The United States and U.S. Soccer, the sport's American governing body, have harbored hopes of hosting the 2026 World Cup since Qatar snagged the rights for the 2022 tournament. And they have even considered a joint bid with Mexico -- which also has its eyes on the 2026 World Cup -- to help make it happen.
But a Trump victory over Hillary Clinton in November could throw a wrench into that plan, Gulati said, according to ESPNFC.
"I think the world's perception of the U.S. is affected by who is in the White House, yes, so it has some bearing, sure," Gulati said. "I think a co-hosted World Cup with Mexico would be trickier if Secretary Clinton isn't in the White House."
Trump, now the presumptive Republican nominee, has incensed both American and Mexican political officials with racist and xenophobic rhetoric aimed at Latino immigrants. Since launching his bid for the White House, he has called Mexican immigrants rapists and criminals, threatened to build a wall along the U.S.-Mexico border, and, most recently, attacked an Indiana-born judge who is hearing a case against the real estate mogul as biased because of the judge's "Mexican heritage."
The U.S. hasn't hosted the World Cup since 1994, and the occupant of the White House is not the only factor that will go into deciding the 2026 host, Gulati said. He pointed to the next two hosts, Russia and Qatar, which both have controversial leaders and human rights concerns, as evidence. 
But when FIFA selects the host of the 2026 World Cup in 2020, it seems clear that a president with a penchant for insulting everyone who doesn't look like him won't help efforts to bring soccer's flagship event back to the United States.
REAL LIFE. REAL NEWS. REAL VOICES.
Help us tell more of the stories that matter from voices that too often remain unheard.