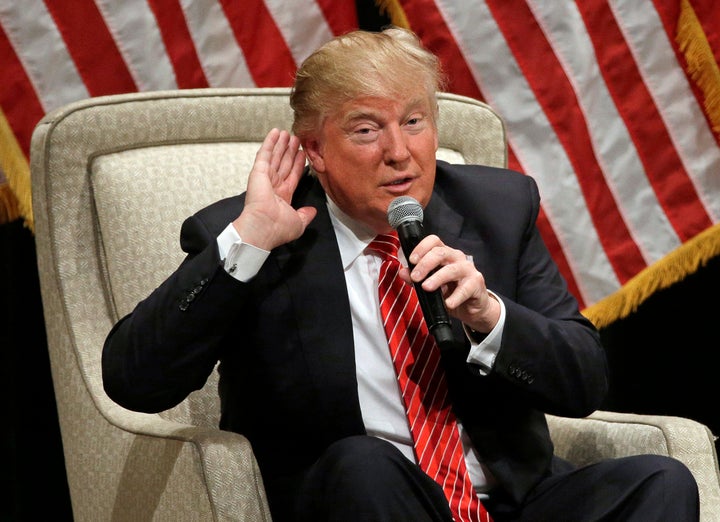 Eric Schneiderman, the New York attorney general, has made headlines lately for his investigation of Trump University, the for-profit real estate course over which presumptive Republican presidential nominee Donald Trump is now facing several lawsuits.
Recent reports from Florida and Texas add a new dimension to Trump U.'s troubles: At least two attorneys general, in Texas and Florida, knew about and planned similar investigations into the program's dealings but then mysteriously dropped the probes.
The more extensive report comes from the Houston Chronicle, which describes how in 2010, the office of then-Texas Attorney General Greg Abbott (R) had decided to prosecute Trump University for false advertising.
One lawyer who worked closely in the investigation called the probe into Trump U. "an extremely strong case," and records show that everything was set for a lawsuit unless the business agreed to a $5.4 million settlement with the state.
A spokesman for Abbott, now the governor of Texas, told the Chronicle that there was no relationship between the probe and the later campaign cash, and that Abbott acted in Texans' best interest by pushing Trump U. out of the state. David Morales, a former deputy to Abbott when Abbott was attorney general, told the Chronicle on Friday that Abbott was not involved in his own office's decision not to sue Trump U.
The other report, from the Orlando Sentinel, may be more egregious because it suggests the Florida attorney general, Pam Bondi, agreed in 2013 to give up her own probe of Trump Institute -- a local affiliate of Trump U. -- after the businessman made a $25,000 donation to her re-election bid.
Bondi actually knew about Schneiderman's lawsuit in New York and briefly considered joining it, promising to look into similar allegations from Floridians who said they'd been scammed. But three days later, a political action committee that supported Bondi received a check from Trump, and then nothing came of the investigation.
Pressed by the Sentinel about the Trump donation and about why she didn't look into the complaints, Bondi didn't respond.
But when Trump was asked in 2013 why he donated to Bondi's re-election campaign, the reality star didn't mince words: "Pam Bondi is a fabulous representative of the people -- Florida is lucky to have her."
In the same statement, Trump also had a few words for Schneiderman, who is a Democrat: "The case in New York is pure politics brought by an incompetent attorney general, a political hack."
Bondi's office did not immediately respond to The Huffington Post's request for comment.
Support HuffPost
The Stakes Have Never Been Higher
Popular in the Community