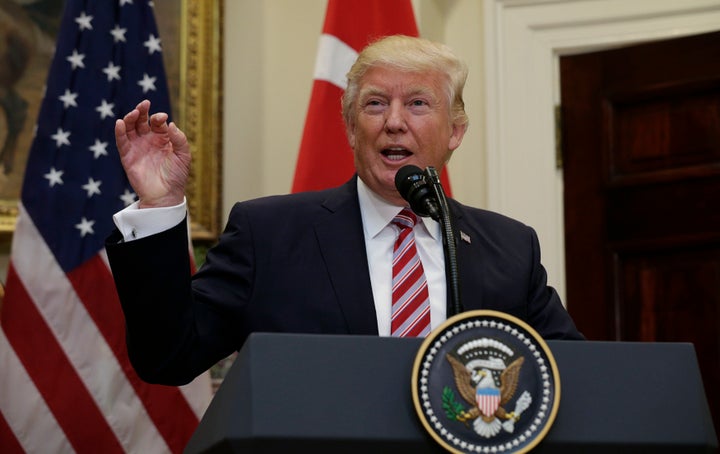 Frustrated by leaks to the news media, President Donald Trump asked former FBI director James Comey to "consider putting reporters in prison for publishing classified information," according to the New York Times.
The closed-door meeting was revealed in the Times' bombshell report Tuesday that Trump asked Comey to end the FBI's investigation of Michael Flynn, who lost his job in January as national security adviser following revelations he misled the vice president about conversations with Russia's ambassador.
The president's private view about imprisoning journalists should elevate fears that his administration may break with tradition and prosecute reporters for publishing classified information ― as opposed to only those who leak it. The Obama administration aggressively targeted leakers for unauthorized disclosures, but did not charge news outlets for publication.
Former Attorney General Eric Holder pledged in 2014 that he would not jail journalists for doing their jobs, but Trump's attorney general, Jeff Sessions, refused to make a similar commitment during his Senate confirmation hearing. Sessions recently left the door open to prosecuting news organization amid reports the Justice Department is targeting WikiLeaks.
The Times report alarmed press advocates Tuesday.
"The comments attributed to President Trump cross a dangerous line," Bruce Brown, executive director of the Reporters Committee for Freedom of the Press, said in a statement.
"But no president gets to jail journalists," Brown continued. "Reporters are protected by judges and juries, by a Congress that relies on them to stay informed, and by a Justice Department that for decades has honored the role of a free press by spurning prosecutions of journalists for publishing leaks of classified information."
This article has been updated to include comment from Brown.
Related
Popular in the Community