Donald Trump has asked Robert F. Kennedy Jr. to lead a new commission on "vaccine safety and scientific integrity," Kennedy said Tuesday following a meeting with the president-elect in New York.
The nephew of President John F. Kennedy is a prominent skeptic of mandatory vaccines, even though they have helped to eradicate diseases like smallpox and measles in the U.S.
Kennedy said that Trump's team requested the meeting and that "he asked me to chair a commission on vaccine safety and scientific integrity ... and I said I would." The goal of the commission, Kennedy said, would be "to make sure we have scientific integrity in the vaccine process for efficacy and safety effects."
"President-elect Trump has some doubts about the current vaccine policies and he has questions about it," Kennedy told reporters gathered at Trump Tower after the meeting.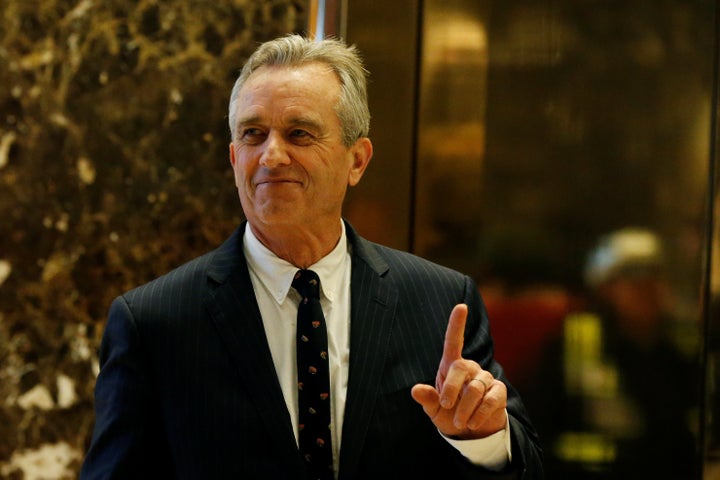 "He says his opinion doesn't matter, but the science does matter, and we ought to be reading the science and we ought to be debating the science," said Kennedy. "Everybody ought to be able to be assured that the vaccines that we have are as safe as they possibly can be."
The American Academy of Pediatrics put out a statement in response to Trump's meeting with Kennedy reiterating its position that vaccines are safe and that they save lives.
"Vaccines have been part of the fabric of our society for decades and are the most significant medical innovation of our time," said AAP President Fernando Stein and CEO/Executive Vice President Karen Remley in the statement.
"Claims that vaccines are linked to autism, or are unsafe when administered according to the recommended schedule, have been disproven by a robust body of medical literature," Fernando and Remly said.
Vaccine skeptics often point to that alleged connection between vaccines and autism, in which a preservative called thimerosal is a chief culprit. But that link has been studied and debunked so many times that for it to actually exist, the medical and public health community would have to be engaged in a coverup conspiracy of global proportions.
Kennedy's 2014 book, Thimerosal: Let the Science Speak: The Evidence Supporting the Immediate Removal of Mercury ― a Known Neurotoxin ― from Vaccines, laid out the supposed evidence for just such a conspiracy.
The following year, Trump drew a clear line from immunizations to autism during a 2015 Republican primary debate, when he told the story of an anonymous employee whose "beautiful child went to have the vaccine and came back, and a week later got a tremendous fever, got very, very sick, now is autistic."
Public health groups, including the World Health Organization and the AAP, have said thimerosal is safe for use as a preservative in vaccines, citing piles of scientific evidence.
Nonetheless, Trump has claimed in tweets that doctors and epidemiologists have been lying to the public about childhood immunizations.
"I am being proven right about massive vaccinations—the doctors lied," he said in a 2014 tweet. "Save our children & their future."
Like Trump, Kennedy often downplays his skepticism about vaccines by saying he is "pro-vaccine" ― something he did again on Tuesday.
Yet the ominous warnings and conspiracy theories peddled by people like Trump and Kennedy have had the effect of spreading fear among parents and may have contributed to falling immunization rates in some communities, and the subsequent outbreak of diseases like measles.
If Trump were to go ahead with a commission to study "vaccine safety," he would be sending yet another such message ― this time, from the Oval Office ― that vaccinating your kids may not be safe. The public health implications of such a move could be disastrous.
Trump has also said that he wants parents to be given the choice to delay the immunizations their children receive. In 2014, he wrote that the current vaccine schedule for young children was putting them at risk for autism: "Stop these massive doses immediately. Go back to single, spread out shots! What do we have to lose."
But public health experts say delaying shots just puts kids at risk. "Infants and young children who follow immunization schedules that spread out shots — or leave out shots — are at risk of developing diseases during the time that shots are delayed," the Centers for Disease Control and Prevention says on its website.
UPDATE: 9:13 p.m. ― Trump spokeswoman Hope Hicks issued a statement contradicting Kennedy's account of the meeting.
"The President-elect enjoyed his discussion with Robert Kennedy Jr. on a range of issues and appreciates his thoughts and ideas," Hicks wrote in an email to media outlets. "The President-elect is exploring the possibility of forming a commission on Autism, which affects so many families; however no decisions have been made at this time. The President-elect looks forward to continuing the discussion about all aspects of Autism with many groups and individuals."
Before You Go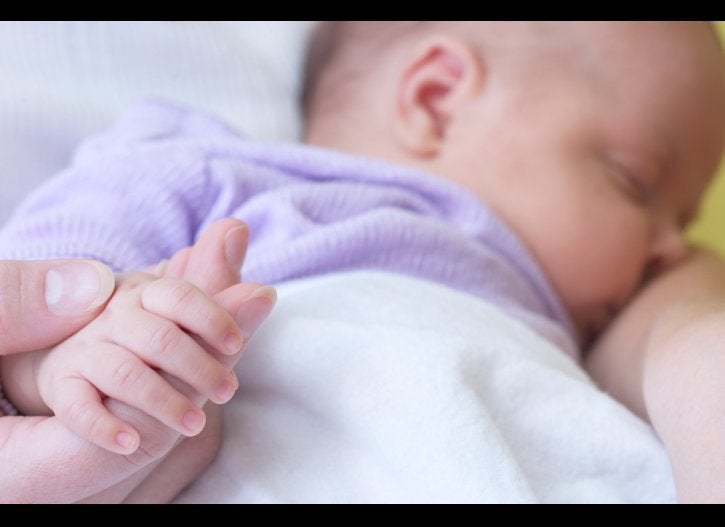 12 Vaccines For Your Child
Popular in the Community