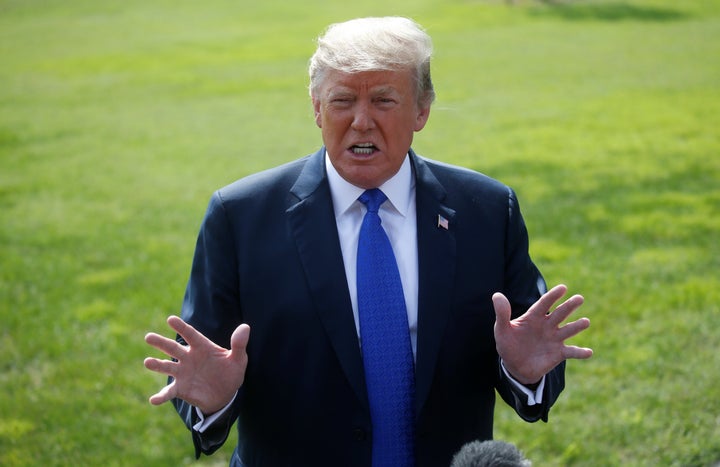 President Donald Trump once again extended his sympathies to Supreme Court nominee Brett Kavanaugh amid the sexual misconduct allegations against him, telling reporters Tuesday that young men should be scared of false accusations.
"It's a very scary time for young men in America when you can be guilty of something you may not be guilty of," Trump said on the South Lawn of the White House before boarding Marine One.
"You can be somebody that was perfect your entire life, and somebody could accuse you of something ... and you're automatically guilty," he continued.
His remarks came as he fielded questions about Kavanaugh's confirmation, which the Senate Judiciary Committee sent last week to the full Senate. A floor vote on his confirmation is expected after the FBI finishes its investigation into multiple women's allegations of sexual misconduct by Kavanaugh when he was in high school and college.
Asked if he had "a message for young women," Trump responded that "women are doing great."
Tuesday's exchange with reporters further highlights Trump's inconsistencies when it comes to how criminal accusations should be treated.
"In this realm, you are truly guilty until proven innocent," lamented Trump, who has been accused of sexual misconduct by more than 20 women.
However, Trump regularly calls for the punishment of people opposed to him who have not been charged with any crimes, such as former FBI Director James Comey and Hillary Clinton, who's still the target of the "Lock her up" chants that were a fixture at Trump's campaign rallies.
Popular in the Community