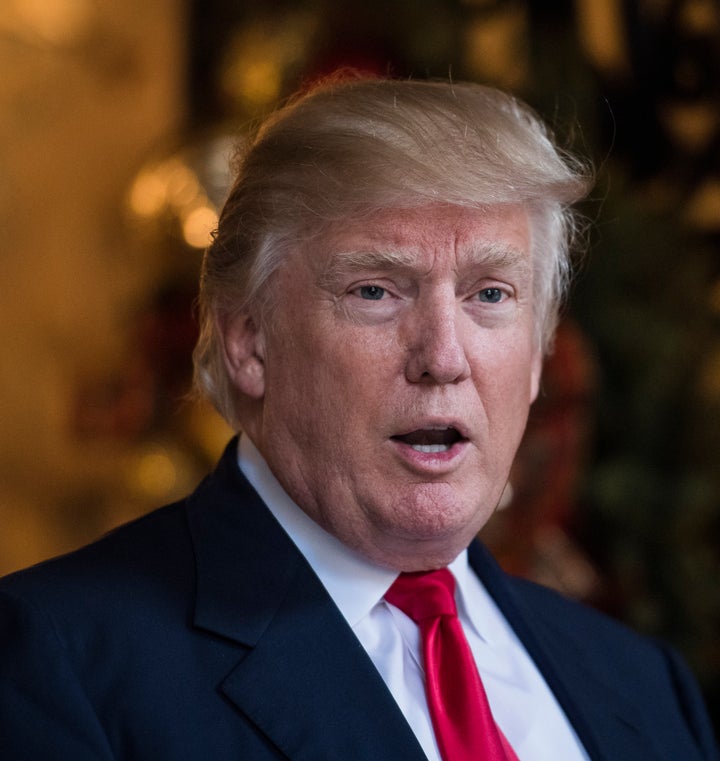 Trump Vineyard Estates LLC filed an application with the department on Dec. 2 seeking six H2 visas that would allow the company to hire foreign workers for seasonal jobs.
If the visas are approved, the company would hire the workers to prune grapevines. It would pay them $10.72 an hour to work a 40-hour week from Monday through Saturday with unpaid lunch breaks, according to the application, which Buzzfeed first reported. The work would begin on Jan. 31 — 11 days after Trump's inauguration. It would end on June 30.
But the president-elect boasted of the winery earlier this year at a campaign event featuring bottles of Trump Wine, saying: "I own it 100 percent, no mortgage, no debt."
The request for the visas was actually issued by Trump Vineyard Estates LLC, where the winery is located. Donald Trump reported in May 2016 campaign financial disclosure documents that he was the president of the company, according to The Washington Post. He revealed in a 2015 campaign financial disclosure that the company had earned him $150,000 to $1.1 million, Politico reported at the time.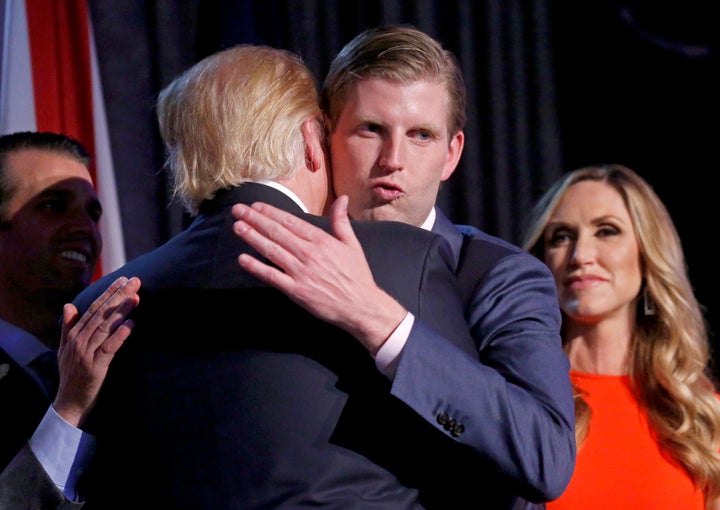 A federal ethics expert noted the "classic conflict of interest" when the president of a company applying for such visas will soon be head of the U.S. government and in charge of the Labor Department deciding on those visas.
"This is a powerful example of why Donald Trump needs to make a definitive break, not just with his operational interests but his ownership interests, by appointing an independent trustee to liquidate all that," Norm Eisen of the Brooking Institute, who served as chief White House ethics lawyer for President Obama from 2009 to 2011, told The Post.
Eric Trump has his own conflicts of interest as owner, operator and president of Trump Winery. He is serving on his father's transition team and could play a role in the incoming administration.
And Eric Trump has also decried the loss of jobs to foreigners.
CNN reported in July that Trump companies have employed at least 1,256 foreign workers — most from Romania and South Africa — in the past 15 years. The companies applied to hire 263 foreign workers even after Trump launched his campaign for president in which he railed against the loss of U.S. jobs to foreign workers, Buzzfeed reported.
When asked during his campaign to explain the apparent discrepancy, Trump responded: "It's almost impossible to find help," according to CNNMoney.
Labor Department records show it granted about 8,000 of 8,800 temporary agricultural worker visa requests this year, the Post said.
The Trump vineyard applied for 19 temporary visas for foreign workers each year in 2014, 2015 and in 2016, before the most recent request, federal records reveal.
Popular in the Community