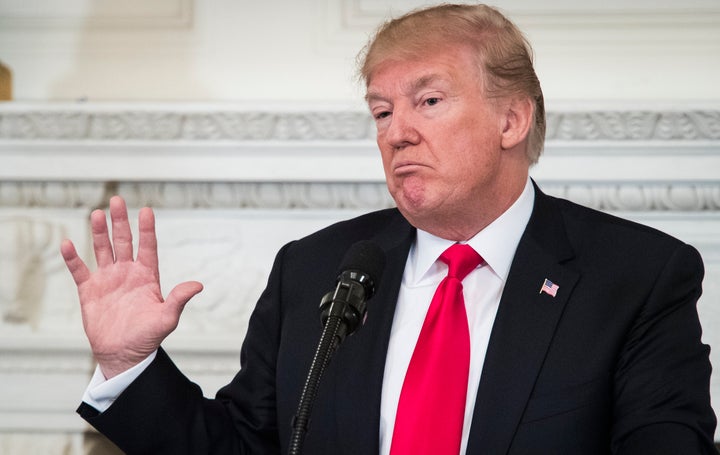 Most voters believe President Donald Trump should do more to prevent violence against women.
Sixty-eight percent of people in a recent survey from the Center for American Political Studies at Harvard and the Harris Poll believe Trump "needs to do and say more" on violence against women. Forty-eight percent of GOP voters believe Trump needs to do more on this issue.
Sixty percent of people surveyed said they would support tougher legislation to combat violence against women in the U.S.
The CAPS-Harris Poll asked respondents about various hot-button issues, including sexual violence and the Me Too movement, gun control, American's relationship with Russia, and Trump's social media habits. The poll, published on Feb. 22, surveyed 2,148 registered voters from around the country.
Meanwhile, 13 months into his presidency, Trump still has not nominated a director for the Office on Violence Against Women, an agency within the U.S. Department of Justice.
The CAPS-Harris poll also found that a majority of voters have a "favorable impression" of the Me Too movement, with 55 percent approving of the movement and 45 percent not approving. Fifty-seven percent of female respondents said they have a favorable impression of the movement.
In a December poll, half of American voters said they believed Trump should resign over the multiple sexual misconduct allegations against him.
Popular in the Community