SAN JUAN, Puerto Rico ― Tito doesn't have a place to sleep, but he knows Donald Trump.
"I remember seeing him at a wrestling show," Tito says, recalling the time the current U.S. president was featured on WWE's "Wrestlemania."
Tito, who is addicted to heroin, gives a pseudonym because he doesn't want his family to know he made it through Hurricane Maria after it hit Puerto Rico.
"I'd rather have them think I died," he says. Tito adds that he got lucky he was on the down low and made it to a San Juan municipality shelter, before "escaping, because, you know how the street is." In the debt-ridden, hurricane-hit archipelago, opioids still kick strong, stronger than any government reaction to a catastrophe.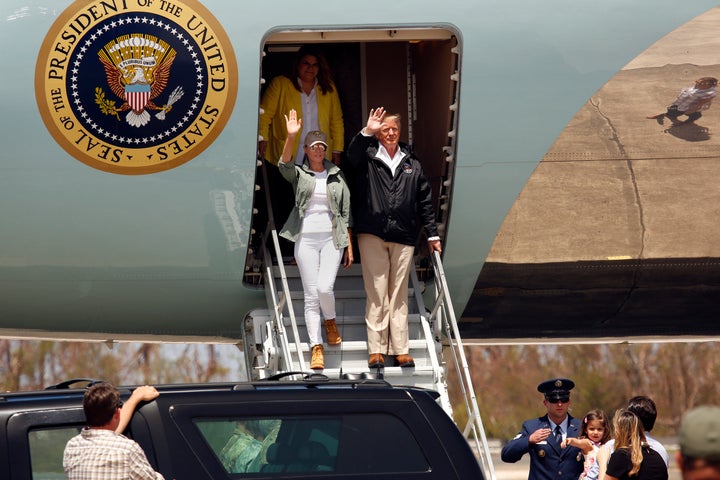 While Tito speaks in San Juan, Trump tosses paper towels into a crowd at a disaster relief center in the city and takes selfies with mayors whose municipalities were hit badly, such as Ponce's Mayita Meléndez or Arecibo's Carlos Molina. Tito asks for a buck or a cigarette before dropping more street philosophy.
"I watched Donald Trump on TV with my nephew. He had this reality show, where he fired people. I hope he didn't come to Puerto Rico to fire no one!" he laughs.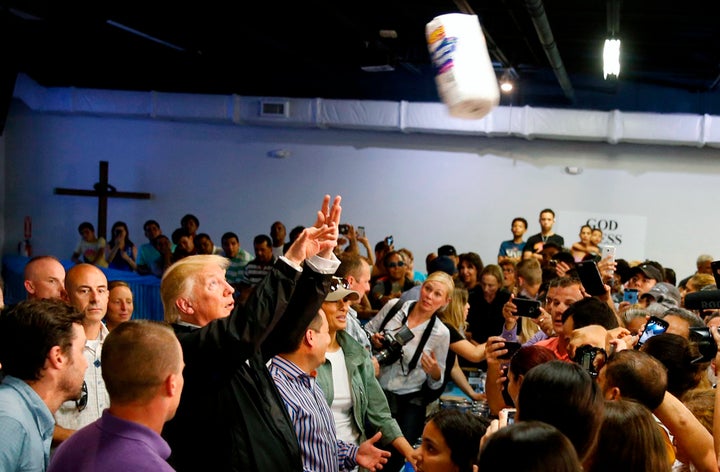 On the sidewalk in front of where Tito sleeps lies an oasis. Latin Star Restaurant shines in Condado, 24/7, even when there's no power. They even tried to open during the hurricane, though "it was very, very difficult," says owner Julio César Suriel.
"I think that the Trump visit brings hope to all of us Caribbean people," says Suriel, whose family has worked and lived in Puerto Rico since the '80s and managed to become a prominent clan in the San Juan area.
"We're very proud to be of the Dominican community in Puerto Rico, very proud to help our brothers and sisters. We work hard, that's what we do. But right now there is no Dominican, there is no Puerto Rican, there is no poor, there is no rich. Right now, we all are one," he says.
Suriel is very religious and digs Trump's right-wing Christian rhetoric, because "in the Bible, Trump means trumpet," he says. "This guy will help us."
A block away from the Latin Star Restaurant, Penelope Cuyar is wondering how she will get through the next few months. She is a music event producer, and Trump's visit means very little.
"I mean, I had stuff going on, but after the hurricane, I don't know what's next," she says.
Cuyar's sentiments are basically the same for artists all over the island. All they have right now is goodwill and heart. Millionaires, such as Luis Fonsi, Daddy Yankee and Ricky Martin, come and go with well-intentioned aid. Other rock stars, such as Residente, have a more realistic approach, with charitable initiatives such as Techo.
Professor Ángel Rosa says he is a moderate center-left Democrat. He shoots straight, no matter what his political heart tells him.
"I must say that Trump came here in times of need. You can say that Obama came to eat a sandwich, or that any other president came to Puerto Rico, but for better or worse, Donald Trump came among a catastrophe," says Rosa, a political analyst, former state senator and former Democratic activist.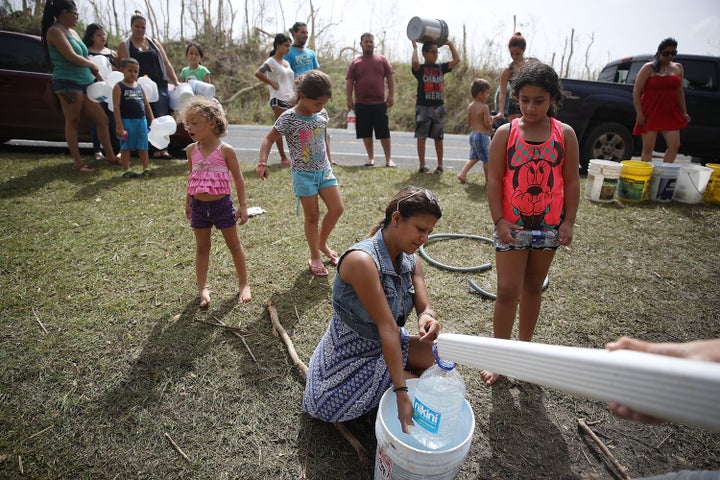 Things are still hectic under the sun.
"I don't know what this thing is about Trump, who's Trump? I still don't have any water," says 74-year old Margarita Guzmán, from Manatí, while in line for gasoline at a station in San Juan. "And my insulin is on ice."
"I don't live in San Juan," she adds. "Besides, I don't even vote for the president of the United States, they don't let us. Tell him to help, not to show off."
Popular in the Community