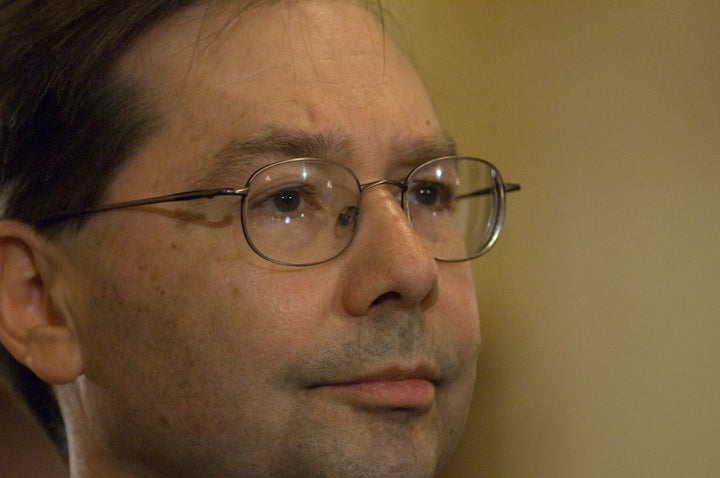 NASHVILLE — Three members of President Donald Trump's voter fraud commission raised alarms about allegedly widespread voter fraud and poked at a popular voting reform on Thursday, while speaking before one of the country's most powerful conservative groups.
But Hans von Spakovsky and J. Christian Adams told members of the American Legislative Exchange Council that voter fraud is actually prevalent in the U.S. and talked about the need to better identify the many non-citizens and other people who they claim are illegally on the voter rolls. A third member of the commission, Christy McCormick, highlighted potential problems with automatic voter registration, an idea that has bipartisan support and that advocates hope can dramatically expand the number of people who do vote.
ALEC, the group that hosted the "voting integrity" panel discussion on Thursday, consists of thousands of state lawmakers. The group helps prepare model legislation, often advancing conservative causes, that the lawmakers can then take back to their states.
ALEC did not advertise the speakers on the panel beforehand. The presence of three members of the presidential commission is likely to raise questions from watchdog groups, who had already expressed concern on Wednesday that ALEC was taking a renewed interest in voting issues. After successfully pushing voter ID measures across the country, the organization had disbanded its public safety and elections task force in 2012 under pressure from civil rights groups. An ALEC spokesman, Bill Meierling, said Wednesday that the organization was not focused on voting again.
Adams, a former Justice Department official who now heads the Public Interest Legal Foundation, told the dozens of state lawmakers in the room that the most pressing issue when it came to voter integrity was no longer voter ID — 34 states now have some such measure in place — but non-citizens' presence on the voter rolls.
"Voter ID is an important thing, but it's yesterday's fight," Adams said. "Now we have things, probably the most dangerous thing affecting the integrity of our elections ― we hear a lot about foreign influence. Well, I can tell you the greatest foreign influence in our elections are aliens who are getting on the rolls and aliens who are voting."
Adams, who has sued local jurisdictions over voter roll maintenance, offered a series of recommendations on how to maintain voter rolls. Among other moves, he wants to make sure that electoral officials can see when people opt out of jury duty, establish online voter registration and allow election officials to audit the voter rolls.
He also recommended that states consider citizenship verification requirements when people register. He claimed there was nothing preventing non-citizens from getting on the voter rolls, other than the honor system.
Civil rights groups oppose proof-of-citizenship measures, arguing that the poor, the elderly and minorities often lack or cannot afford documents like a passport or birth certificate to prove their citizenship. The American Civil Liberties Union is challenging a 2011 Kansas law requiring proof of citizenship to vote, which it's estimated could affect thousands of people. A federal judge stepped in to block the law ahead of the 2016 election.
McCormick focused on automatic voter registration, a process adopted by 10 states so far in which eligible people are automatically added to the voter rolls when they interact with a motor vehicle agency or some other state agencies. Once people fill out the forms, they are given the choice of opting out.
Oregon was the first state to adopt the process in 2015; eight states and the District of Columbia have followed since. But McCormick said lawmakers might be too hasty in latching on to the idea without seeing how it plays out in practice. She also suggested that even with the opt-out option, automatically registering people to vote could violate their speech protections under the U.S. Constitution.
"I do think there is a fundamental question: Does automatic voter registration violate the Constitution? Congress, or government, should not be making any law abridging the freedom of speech," she said. "The First Amendment includes the right not to speak as well as the right to speak."
Von Spakovsky, a former Justice Department official now at the Heritage Foundation, touted the Interstate Crosscheck Program, a system run by Kansas Secretary of State Kris Kobach (R), who is also the vice chair and de facto leader of Trump's commission. The system compares voting rolls from dozens of states that volunteer that information and then identifies the people registered in more than one state. Although it's not illegal to be registered in two states ― it often happens when people move ― Crosscheck aims to help election administrators clean up their voting rolls.
He also suggested that states compare their voter rolls against federal databases of non-citizens and people who have died. Experts say that's an unreliable way to identify voter fraud with a lot of false positives.
Studies have highlighted the inaccuracy of Crosscheck, noting that it flags hundreds of legitimate voters for every illegitimate one. Von Spakovsky also didn't mention recent reports that have identified gaping security holes potentially exposing the personal information of the voters in states that participate. Those security concerns prompted a push in Illinois to withdraw from the crosscheck system.
In an interview with HuffPost, von Spakovsky said he had doubts about the security hole reports. He also dismissed concerns about the program's inaccuracy because he said election officials investigate further once Crosscheck flags a potential illegal voter. But Indiana is currently being sued for using Crosscheck to purge people from its voting rolls.
During the panel discussion, von Spakovsky suggested the effort to withdraw from Crosscheck in Illinois was nefarious. "Why would they not want election officials to get rid of people registered in other states?" he said.
Trump's commission, formally called the Presidential Advisory Commission on Election Integrity, held its second public meeting in September, but has not met since. Officials have indicated that its work is effectively on hold while the panel fights multiple lawsuits.
Critics contend the commission is an effort to weaken confidence in American elections and set the stage for more restrictive voting laws. Jay Riestenberg, who follows ALEC for the watchdog group Common Cause, said Wednesday that he was concerned ALEC was beginning to do the same thing.
Support HuffPost
The Stakes Have Never Been Higher
Before You Go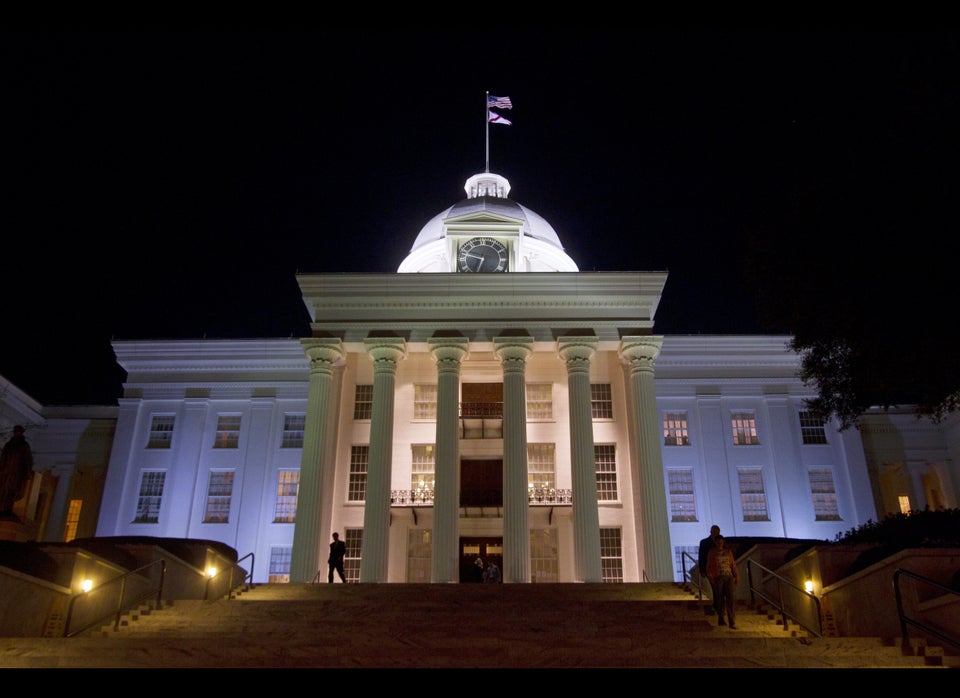 U.S. State Capitol Buildings
Popular in the Community