President Donald Trump quietly announced Wednesday evening he intended to appoint three more people to a commission to investigate voter fraud, but two of the people he wants to appoint don't seem to have any expertise in voting issues or elections.
The three officials named were Luis Borunda, the deputy secretary of state of Maryland; David Dunn, a former Arkansas Democratic state lawmaker; and Mark Rhodes, a county clerk in West Virginia.
Dunn, who served in the Arkansas legislature from 2005 to 2011 and now runs a government relations firm, said he was eating dinner with his children when the White House sent out a press release announcing the president intended to appoint him to the commission. Arkansas Secretary of State Mark Martin (R), an old friend of Dunn's from the legislature, recommended him to the commission, Dunn said. He said he also spoke with Kris Kobach, the Kansas secretary of state and the commission's vice chair, just once about his interest in the role, but didn't expect much to come of it until he saw the White House's press release.
The commission, which will be led by Kobach and Vice President Mike Pence, is charged with examining election systems to study the issues that undermine and affect confidence in them.
In a Thursday interview, Dunn sounded openly stunned he was chosen for the role and admitted he did not have any expertise in elections or voting issues.
"I don't know why this has fallen on my shoulders," he told HuffPost, adding that he was concerned about voters' access to the polls, particularly in rural areas of the state. "I'm just a very small old country boy from Arkansas in this bigger commission with Vice President Pence, and I'm just going to do the best I can, to be honest."
"I don't know why this has fallen on my shoulders.""
Critics are closely watching the probe and say it is an unnecessary effort to try to justify Trump's unsubstantiated claim that millions voted illegally in the 2016 election. Several studies and investigations have shown voter fraud is not a widespread problem. Many have been particularly alarmed by Trump's decision to tap Kobach to lead the commission, since Kobach has pushed some of the most restrictive voting laws in the country in his state and has a history of exaggerating voter fraud. Kobach is now also running for governor of Kansas.
Dunn said he didn't believe millions voted illegally in 2016, and he said Kobach told him he wasn't looking for people who would just go along with what the commission wanted. Dunn also said he didn't think the commission would look into Russia's interference in the 2016 election, even though two of its members told The Boston Globe they thought the hacking should be part of the committee's inquiry.
Borunda, the Maryland deputy secretary of state, didn't return a request for comment. An online biography detailing his portfolio doesn't make any mention of work on voting or elections. He formed a Hispanic commission to support the campaign of Maryland Gov. Bob Ehrlich (R) in 2003 and has served on the Maryland Economic Development Commission and the Baltimore Board of Education. His biography notes he's responsible for handling the operations of the secretary of state's office.
Jennifer Bevan-Dangel, executive director of Common Cause Maryland, called Borunda's appointment "bizarre" because elections in Maryland are administered by the state Board of Elections, not the secretary of state's office. Bevan-Dangel noted Borunda's LinkedIn page lists an expertise in "non-profit, start up organization, visionary, branding & graphic design," but not voting.
"Maryland is a great state to draw on expertise from. We have a state board that has really been paving the way working with other states ensuring that voter rolls are up to date and developing ways for interstate cooperation," she said. "There was an incredible opportunity to tap into that expertise and instead we've tapped into someone, I'm not sure what expertise he can bring to the table."
Kobach's office did not return a request for comment on the appointments.
Of the three new people Trump intends to appoint, the only one with deep election experience is Mark Rhodes, the county clerk in Wood County, West Virginia. Rhodes said he spoke with Kobach after West Virginia Secretary of State Mac Warner (R) recommended him for the position a month ago. While he found out he had passed a background check for the position, he wasn't formally notified of Trump's intention to nominate him until he saw the White House's press release.
As someone with experience administering elections, Rhodes said, he could offer the commission an on-the-ground perspective. He oversees elections for 56,000 registered voters in a county with a population of 82,000 people, and said his office went through death certificates and obituaries every day to make sure its voter rolls were accurate and up to date.
Rhodes, who won a 2014 election by just five votes, said he had seen no evidence of voter fraud in his county, but was open to the commission investigating it. He dismissed the concern the commission was intent on finding evidence of voter fraud.
"It's not gonna hurt. If the commission would improve the voters' or the people's security, that their vote is counted and counted correctly, then it's gonna help," he said. "I have a preconceived notion that there is no election fraud, and that's here in Wood County, West Virginia."
The other Democratic members of the commission are Maine Secretary of State Matt Dunlap and New Hampshire Secretary of State Bill Gardner. The Republicans are Kobach, Indiana Secretary of State Connie Lawson and former Ohio Secretary of State Ken Blackwell. Christy McCormick, a commissioner on the Election Assistance Commission, is also serving.
This article has been updated with comment from Bevan-Dangel.
Before You Go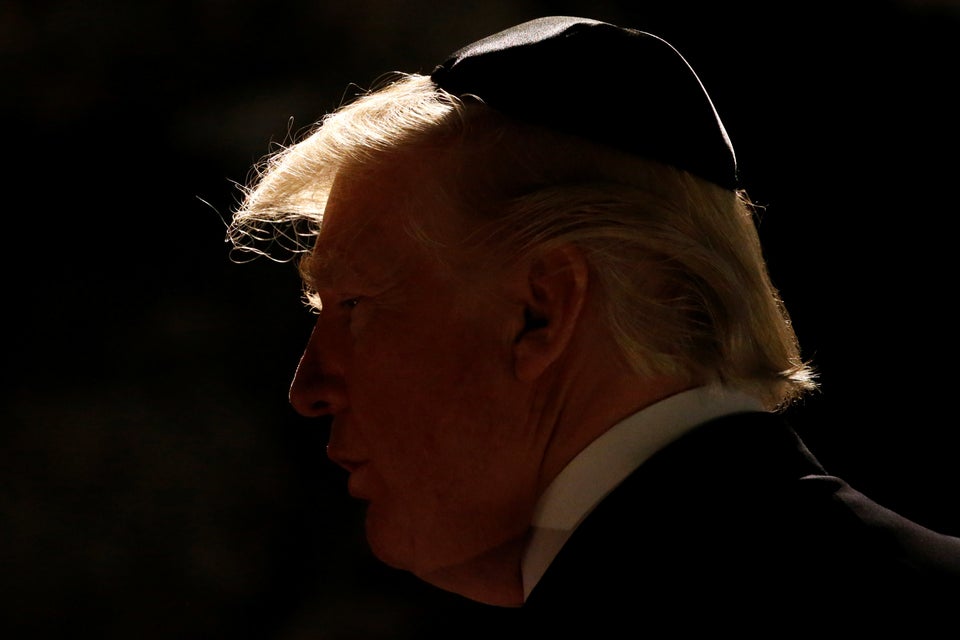 President Donald Trump's First Trip Abroad
Popular in the Community