A Democratic member of President Donald Trump's voter fraud probe said it should urgently disclose what it's been working on and its future plans, or else disband entirely.
Alan King, a probate judge in Jefferson County, Alabama, is one of four Democrats on the 11-member Presidential Advisory Commission on Election Integrity. He told HuffPost on Tuesday that he was disappointed in how the commission had conducted business and wouldn't be surprised if other members of the panel had already drafted a recommendation to the president.
"Based on what I've read and accounts, it wouldn't surprise me," King said. "It wouldn't surprise me if this whole commission was set up and they had an end result in mind when this commission was first originated."
Both King and Maine Secretary of State Matthew Dunlap (D) say they've had no communication with other members of the commission since the group met in New Hampshire on Sept. 12.
"If you're gonna start a commission like this, then it either needs to be pursued and pursued in a vigorous manner to gather data, to line up witnesses, to keep commissioners informed every step of the way," King said. "Or they just need to push away from the table and say, 'No, this isn't going to work ... and now we're not gonna have any more meetings.'"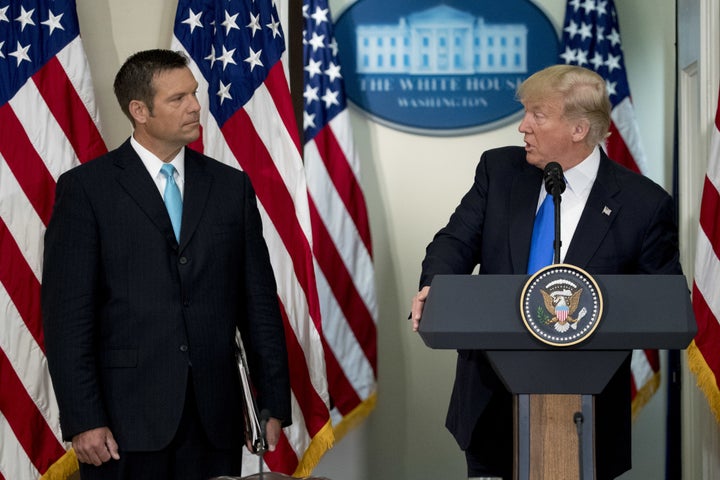 King said he joined the commission with an open mind, planning to weigh the facts on both sides, as he would in court. Those claiming there is widespread voter fraud had failed to prove their case, he said.
While he added that it was possible "that there are maybe some pockets of folks on both sides of the aisle who perhaps haven't followed the rules," he continued, "it's a huge leap to go from that type of scenario to then go to to this massive plot, conspiracy of almost election mafia standards, to think that there are massive, widespread voting fraud in the United States."
He also said he'd outlined his concerns in a letter to Andrew Kossack, the commission's designated federal officer, on Friday. (Kossack is charged with the administration of the commission and is responsible for communicating schedules and logistics.)
King declined to share the letter ― saying he was unsure if he was allowed to ― but said he'd asked questions about when the commission's next meeting would be, who would choose the next witnesses, the names of commission staff members, how many states had responded to its request for voter data, whether the commission received any private funding and what the commission was supposed to accomplish over the next few months.
Kossack did not respond to HuffPost's request for comment, but told The Washington Post in a statement on Monday that the panel was continuing to review information and would update commissioners "should further meetings be scheduled."
Dunlap, another Democrat on the commission, says the panel's Republican vice chair, Kansas Secretary of State Kris Kobach, and other Republicans are wielding absolute control over the group's direction. Like King, Dunlap recently wrote a letter asking questions about the commission's work. Other Democratic commissioners, including New Hampshire Secretary of State Bill Gardner, have declined to voice similar concerns.
As some Democrats on the commission have begun openly questioning their fellow commissioners' activities, Democrats in Congress have asked the Government Accountability Office to review whether the panel is complying with transparency requirements. Several federal lawsuits have also sought to block the commission from operating, alleging it is not complying with federal transparency and privacy requirements.
Critics of the panel characterize it as an effort to weaken confidence in American elections, saying it aims to lay the groundwork for more restrictive voting laws and substantiate Trump's claim that millions voted illegally last year (several studies and investigations have shown voter fraud is not a widespread problem). Trump and Vice President Mike Pence, the commission's chair, have pledged that the panel would be bipartisan and neutral.
Recent disclosures have weakened that claim of neutrality. An email made public in separate litigation showed that Kobach, in a meeting with Trump last year, recommended amending a key federal voting law to allow states to impose a proof of citizenship requirement on people when they register to vote. Voting advocates say such a move is designed to suppress voting by minorities, the poor and the elderly.
Another email made public in September showed Hans von Spakovsky, another commission member, objecting to Democrats and "mainstream" Republicans serving on the panel because he claimed they would impede its work.
King criticized Republican commissioners von Spakovsky and J. Christian Adams, both former Justice Department officials who have pushed claims of widespread voter fraud.
"I'm concerned that, quite frankly, they aren't more people like me who are election officials who know everything about elections from the ground up ... The fact that someone may have worked in the Justice Department, perhaps, at one time, in my opinion, that doesn't really qualify someone to be on a commission such as this," King said.
Von Spakovsky defended his role on the commission, citing his work on local election boards in Georgia and Virginia and federal agencies dealing with voting. "You might want to ask him if he knows about any of that experience," he wrote.
After seeing a transcript of King's quote, Logan Churchwell, a spokesman for Adams, wrote, "Mr. Adams has endeavored to engage the other Commissioners in serious discussion and constructive ideas. Your characterizations of his comments seem beyond anything Alan King would say, considering the Commissioners have exhibited the utmost courtesy to each other and would have never questioned the qualifications of a Commissioner without knowing what they were."